News
4 / 27-5 / 6 One-way climbing of Trail 6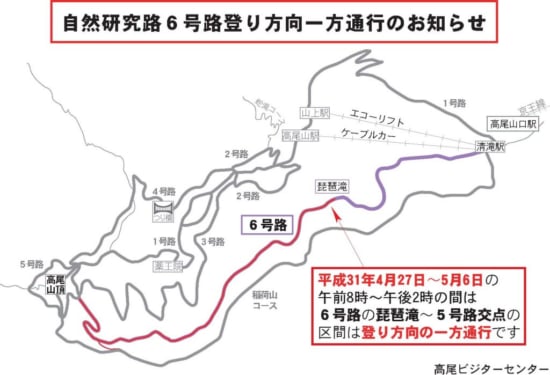 According to the Takao Visitor Center, part of route 6 will become a one-way climbing route during the above indicated period and time.
Please understand that it is not possible to go down route 6 from the mountaintop.
They ask for your understanding and cooperation in order to prevent congestion and accidents.
One-way Trail 6
Section: From Biwa-taki Waterfall to the intersection of Trail 5
Period: From April 27 to May 6, 2019
Time: From 8 am to 2 pm
Please refer to our blog post (Japanese Only) about how busy Golden Week is.