Trails
Inariyama Trail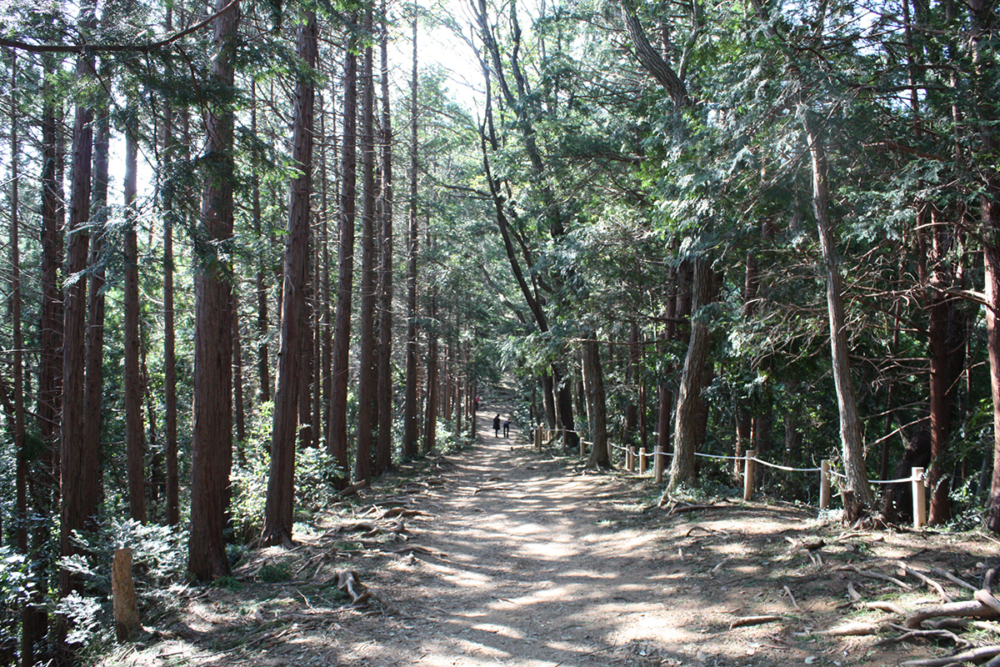 The hardest course from the foot to the summit
Distance:3.1km
Time:90min(up) 70min(down)
Difficulty:★★★★☆
This course follows the south ridge, differing from the main ridge of Mt. Takao.
The trail was originally created as a forestry road followed by cedar and cypress forests.
The path is steep from the trailhead to the middle of the course where you will find Azumaya (a rest hut), but from the middle to the summit, you can walk relatively comfortably.
As with Trail 6, about 200 steps appear just before the summit.
This course can be quite slippery, especially when descending when the ground is wet.
Restrooms in this section : None
* The restroom that was near Azumaya (the rest hut) was removed due to aging.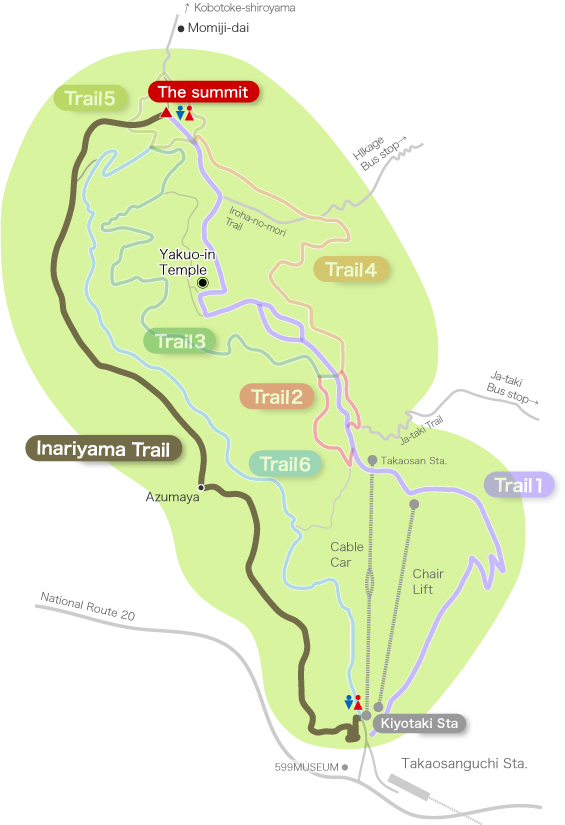 From the foot of the mountain to Azumaya (40min)
The entrance to the Inariyama Trail is on the left side of the cable car Kiyotaki Station.
The steep slope continues to Azumaya, and it is the hardest part of the course of Mt. Takao.
The restroom that used to be near Azumaya was removed due to aging.
[Climbing up. Click for Large Image]
Check Point!
Azumaya (rest hut)

The hill with Azumaya is an observatory, and you can see Hachioji city and even all the way to Shinjuku.
From Azumaya to the Intersection with Trail 5 (50分min)
From Azumaya to the summit, there is a comparatively gentle path where you can walk comfortably.
Since it is a ridge road, it is bright and wide, so it is often used by children on excursions.
A long flight of stairs to the intersection of Trail 5 is the final trial before the summit.
[Click for Large Image]