About Mt. Takao
Mt. Takao is about an hour from central Tokyo. It has been popular for a long time because of its accessibility and abundance of nature (the number of native plants is about 1,600 species = almost the same as all over the UK!) Since then, Mt. Takao has become the world's most visited mountain with 3 million visitors a year. Mt. Takao is full of attractions, including Yakuo-in, which has a history of more than 1000 years, the cable car that boasts the highest slope in Japan, a wide variety of mountain hiking and hiking trails, and gourmets that represent Toro Soba.
Even beginners can enjoy it, but on the other hand, it is a secret of the popularity of Mt. Takao. Beautiful nature such as autumn leaves, fresh greenery, diamond Fuji, stamp rally and setsubun, Yakuoin events such as fire festivals, and various group events, you can enjoy Mt. Takao throughout the year!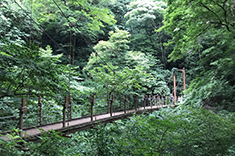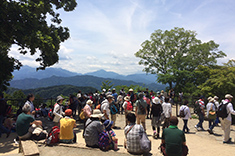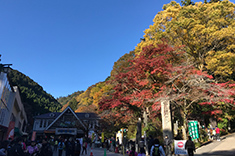 Trails
Challenge various trails!
MORE
Attractions
Vehicles, Yakuo-in, sights and exhibitions
MORE
Foods & Drinks
Mt. Takao's specialty "Tororo Soba" and "Dango"
FOOD
MORE
Blog
Report on Mt. Takao from various aspects!
MORE