News
Mt.Takao's Winter Soba Campaign: Feb 1st – Mar 8th
Let's talk about one of Mt. Takao's Specialty Dishes, Soba noodles!
From base to summit, there are many soba noodle restaurants in Mt.Takao.
Additionally, now you have the chance to participate in the 18th annual Mt. Takao Winter Soba Campaign!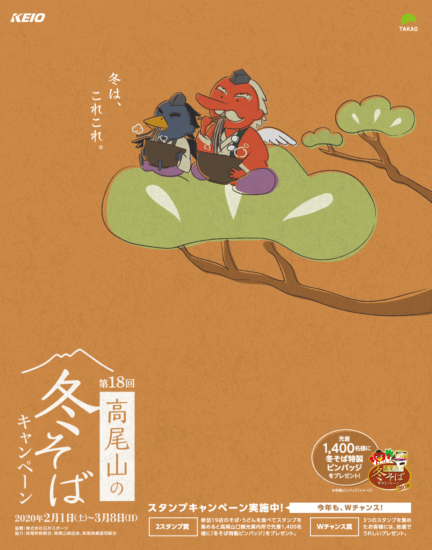 This year, 19 local shops will participate in the campaign starting from February 1 (Sat) to March 8 (Sun). Pick up the flyer distributed at any station on the Keio Line, and use it to get a discount on soba. (soba and udon over 500 yen are now 100 yen off!)
Collect 2 stamps to earn a pin, if you collect 3 or more you will have the chance to win wonderful prizes.
See the soba map on the flyer and check out the myriad of soba shops!