Attractions
Joshin-mon Gate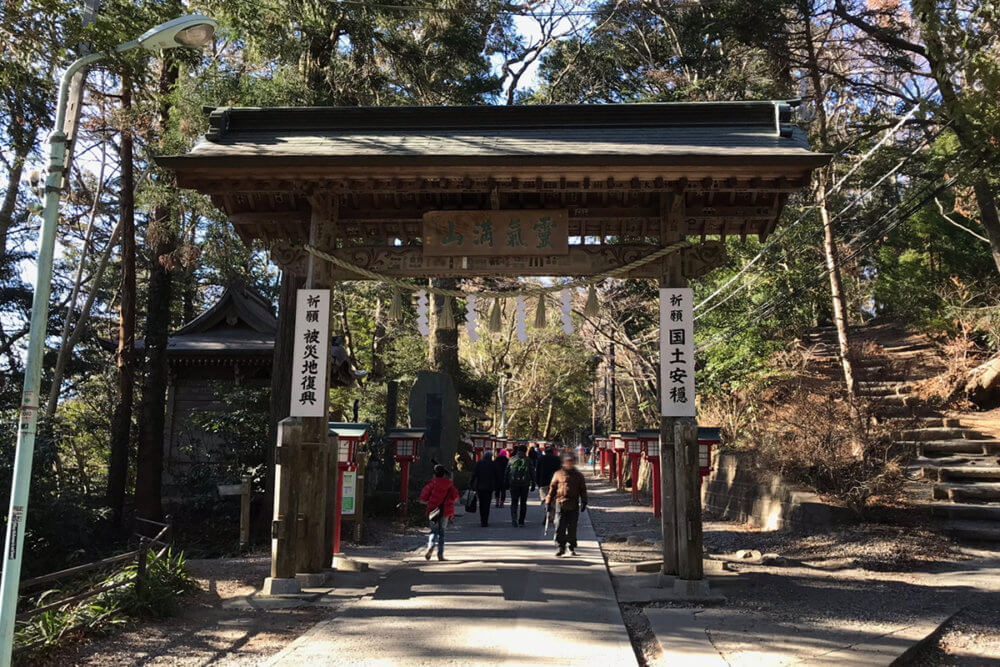 The entrance of spiritual mountain. Also a landmark for climbing.
Go along Trail 1 from the cable car's Takaosan Station, and after passing Takosugi (the octopus shaped cedar tree), you will see a gate in front of you.
This gate is called "Johshin-mon", and delineates the boundary of the Yakuo-in precinct.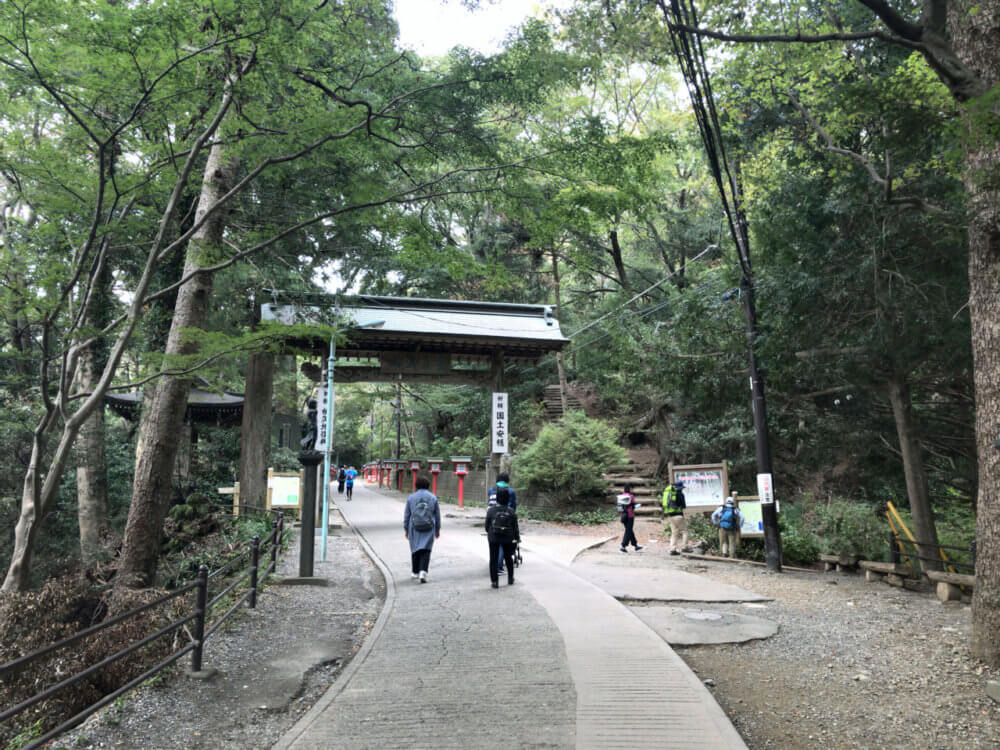 Joshin-mon is the entrance to Trails 3 and 4 and is a landmark for climbing.
Many people go straight through the gate and follow Route 1, but if you turn to the left of Joshin-mon, you can go to Trail 3, and you can go to Trail 4 if you go to the right. You can also enter Trail 2 of the Loop Course as soon as you enter Trail 3 and 4.
Written in front of Joshin-mon is a sign that reads "Reiki Manzan" (a spiritual mountain).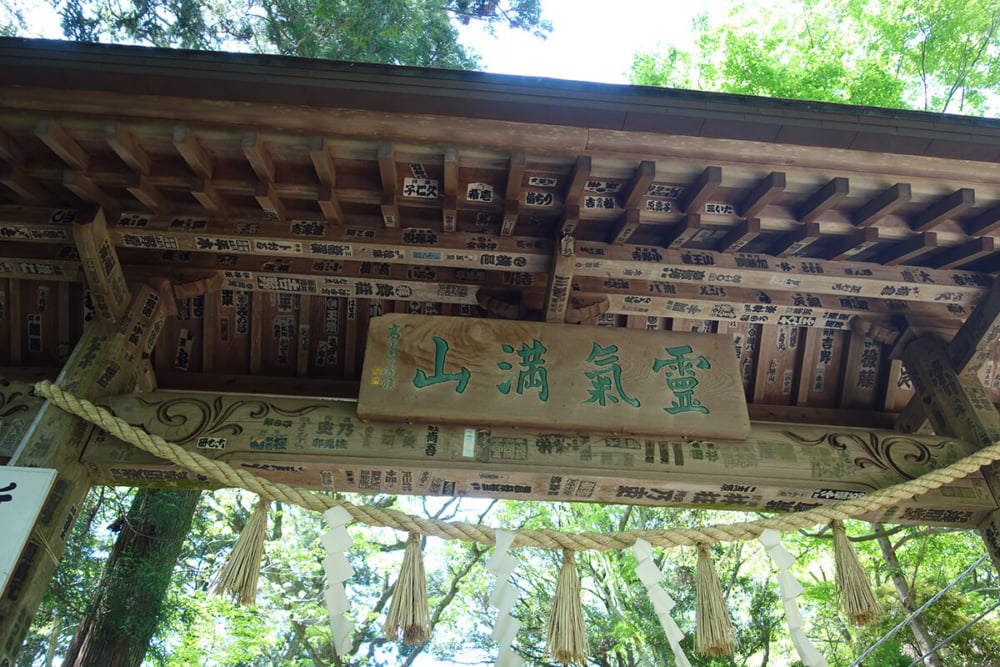 To the left of Joshin-mon is a temple called Shinpen-do, which enshrines "Enno-Gyoja" who is said to be the ancestor of "Yamabushi" (a fabled mountain priest). Let's pray to Yamabushi's ancestors for strength.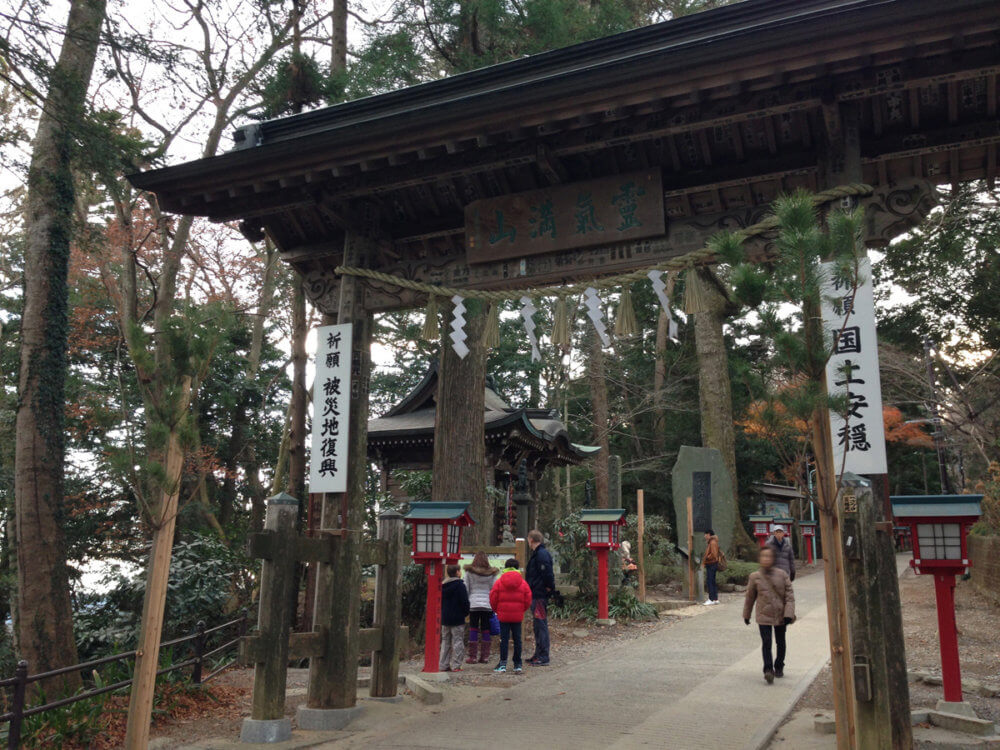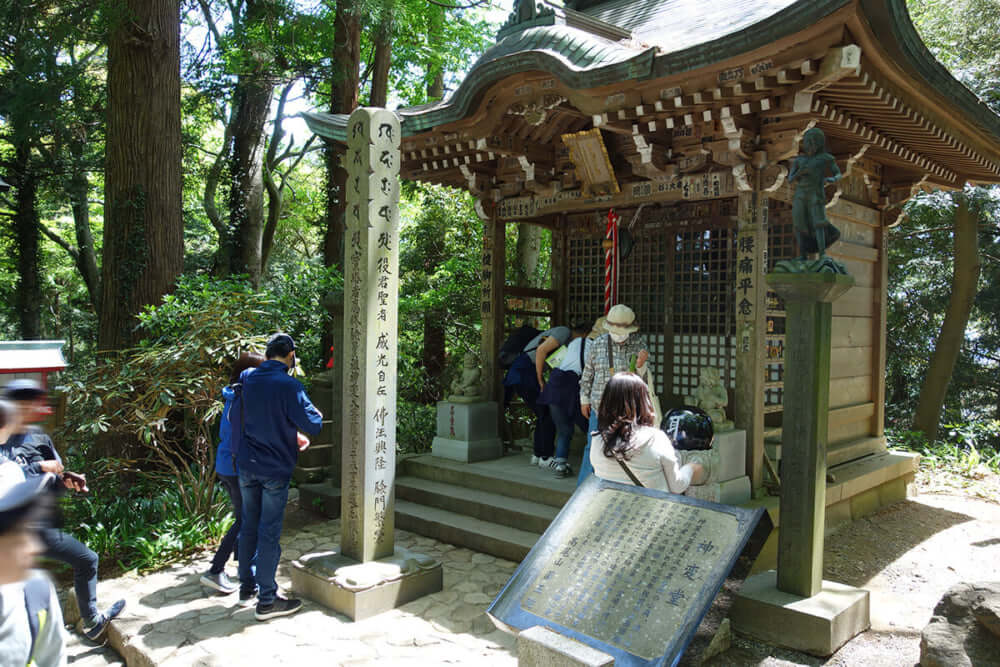 As you go further, a large monument stands on the left side of the road, it is written that "killing animals is strictly prohibited"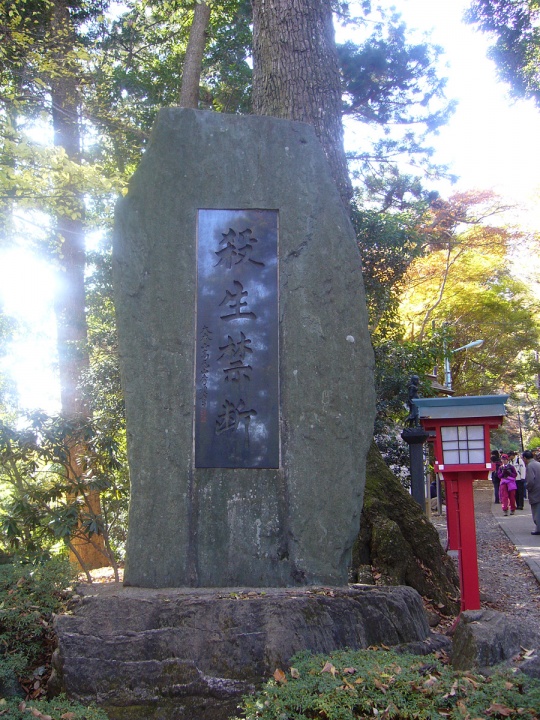 Mt. Takao has a long history of protecting living things.
Thanks to this longstanding policy, the mountain remains a sanctuary for wildlife.
After passing through Joshin-mon, it takes about 10 minutes to arrive at Yakuo-in.
Let's walk along the path through the red lanterns on both sides (donated by Keio Railway).
Soon, you will see Otoko-zaka and Onna-zaka.