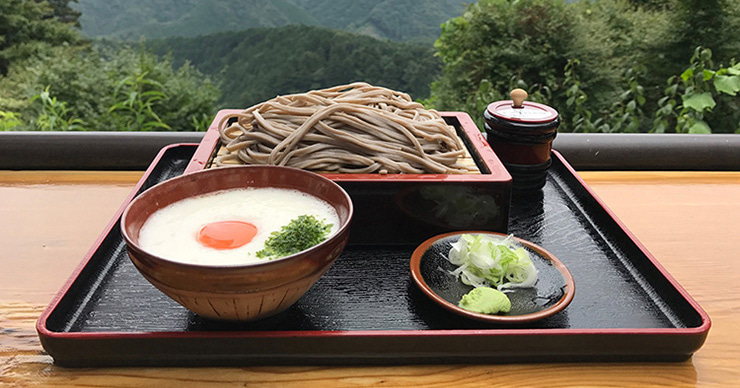 Mt. Takao has a lot of delicious food!
One of the area's famous specialities is "Tororo soba ". Tororo soba was first eaten by Yakuoin worshipers to gain energy before climbing. There are still nearly 20 soba restaurants from the foot of Mt. Takao to the summit.
On Trail 1, several shops sell their own dango, a type of rice dumpling. For stretch of the trail you can find yourself surround by these delicious dumplings on dango street. Recently a popular treat is " Tengu yaki ". A taiyaki-style snack shaped like a face of Tengu. On weekends, there are long queues of people who want to buy it.
Soft ice cream, shaved ice and manju (Japanese sweet bean cakes) are also popular among climbers who are tired of walking.
In the cold season, hot foods such as nameko soup and oden are also available. Please enjoy gourmet classics unique to Mt. Takao, such as Beer mount in Summer and Yakuoin's vegetarian cuisine!
Now you have the chance to participate in the 18th annual Mt. Takao Winter Soba Campaign!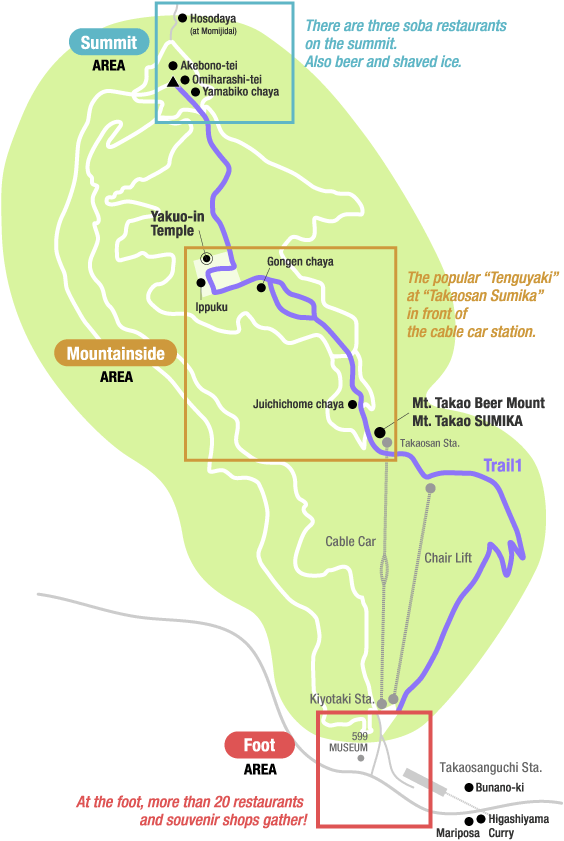 Foods : Category
VIEW MORE