Attractions
Keio Onsen Gokurakuyu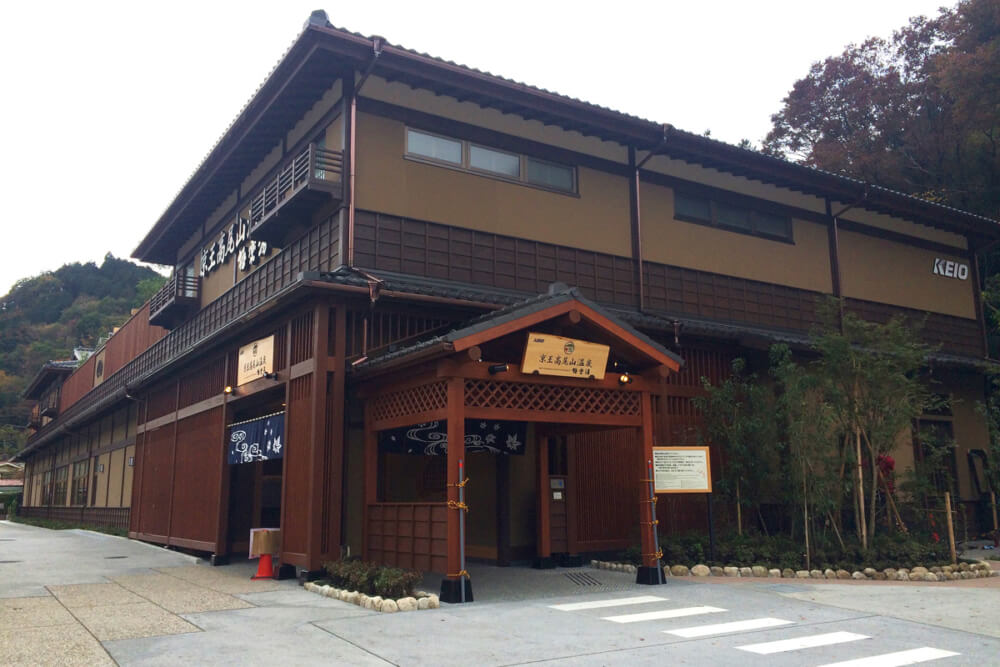 A natural hot spring next to the station. Take a soothing bath here on your way back from climbing!
Take a bath on the way back from climbing to wash away your sweat. "Keio Takaosan Onsen Gokurakuyu" is the perfect place to do so in luxury.
Moreover, because this hot spring is next to Takaosanguchi Station, it is in a great location where you can just get back on the train after taking a bath.
Keio Takaosan Onsen Gokurakuyu opened in October 2015.
Many climbers and tourists have visited since the opening.
As soon as you exit the ticket gate at Keio Line Takaosanguchi Station, there is a door leading to Gokurakuyu.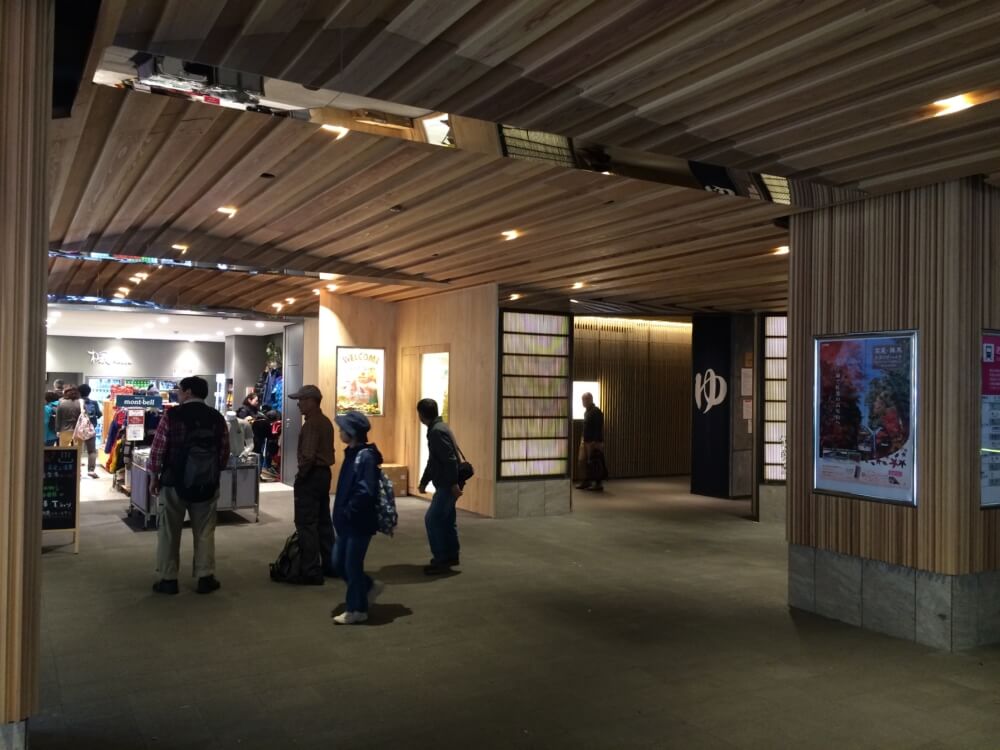 After passing through the corridor, you will see the other side of the track, and you will find the Gokurakuyu building.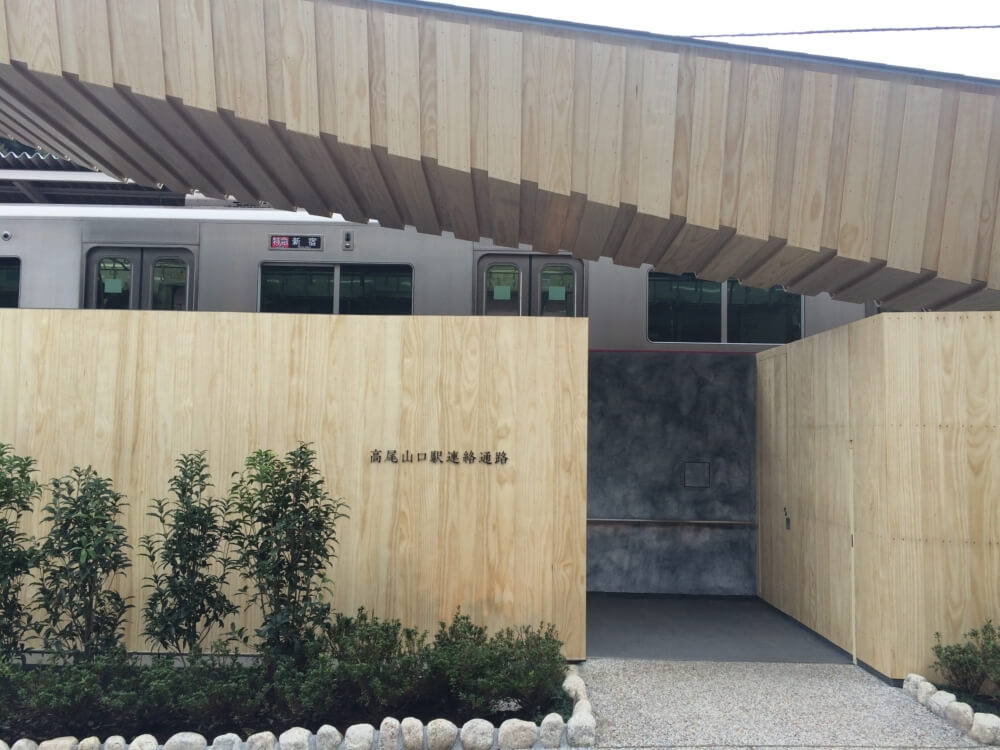 There are discounts at the parking lot in front of Gokurakuyu and the Keio Takaosan parking lot under the elevated tracks, so if you come by car, you should use these parking lots.
Whether you come by train or car, it is very convenient.
Let's take a look at the inside of the building.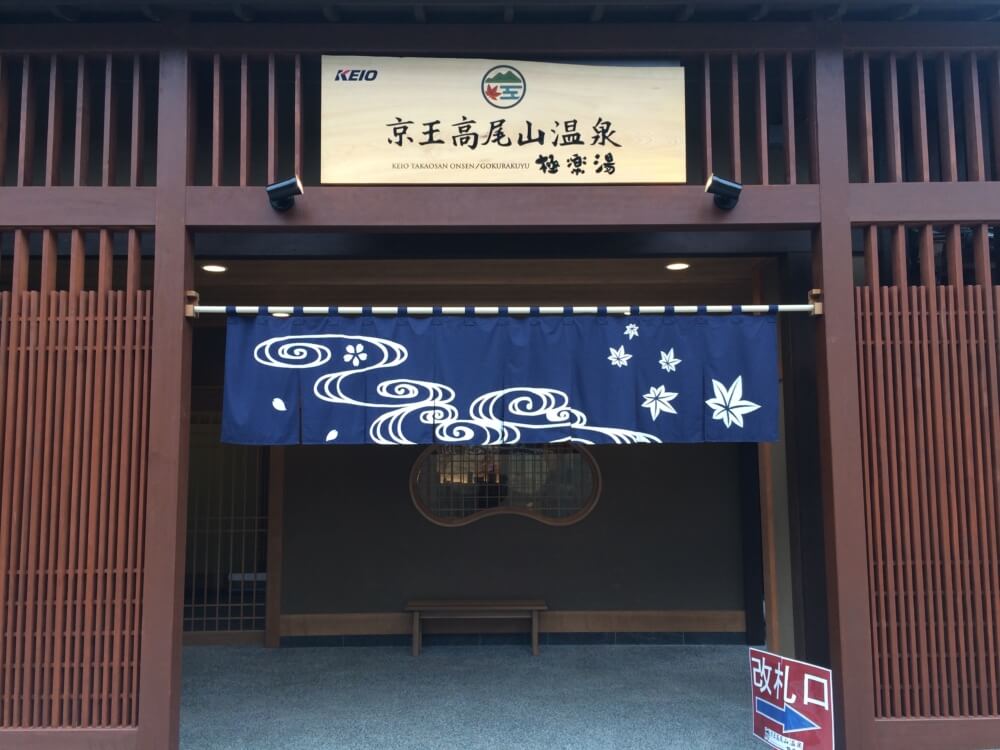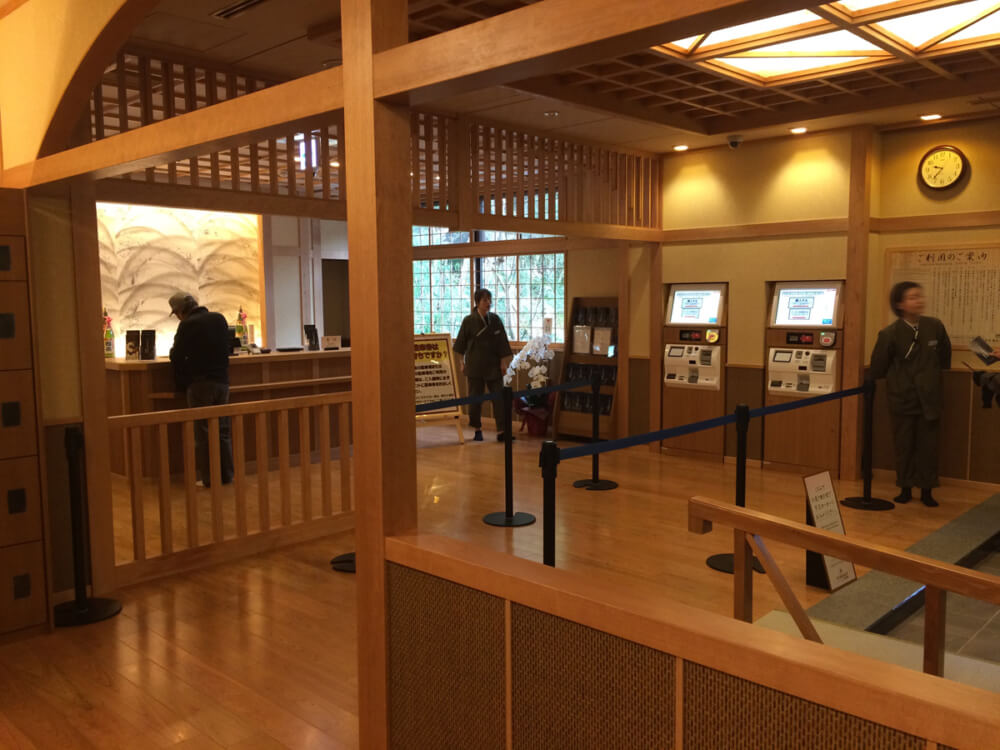 First, purchase an admission ticket at the ticket vending machine.
In addition to admission tickets, you can also purchase towels, bath towels (rental), toothbrushes and razors here.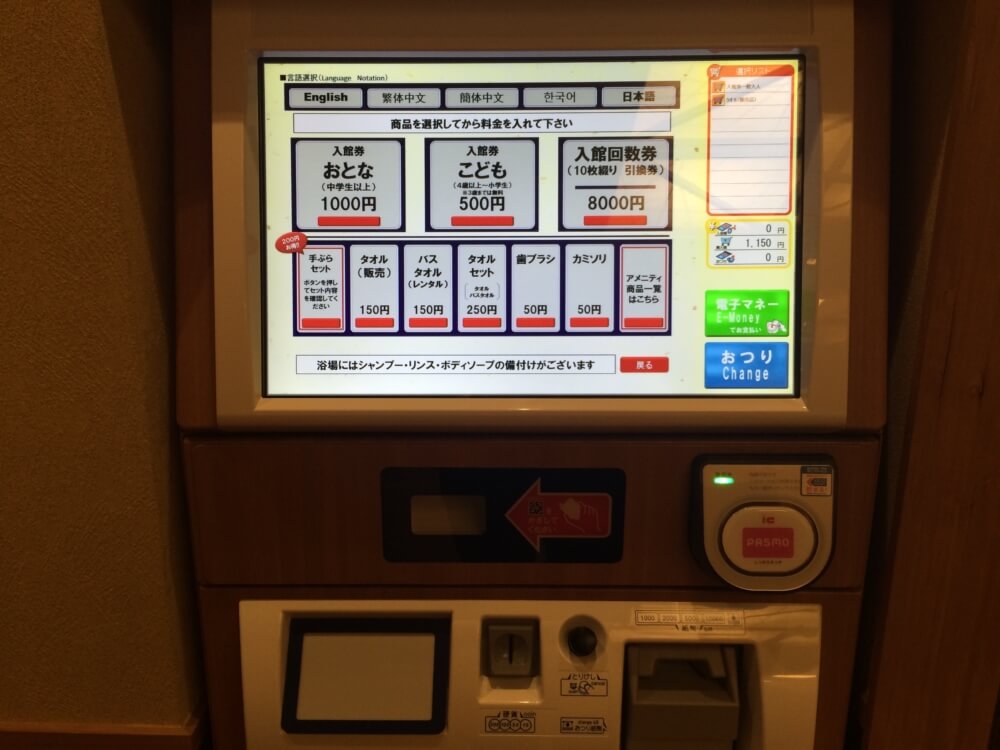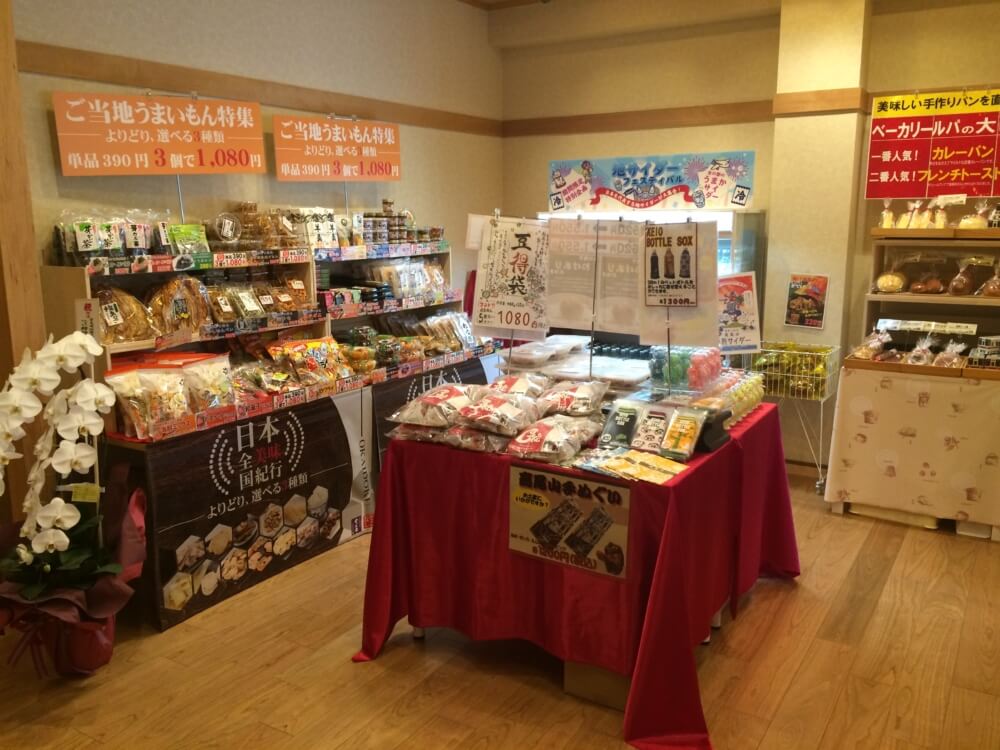 After passing the front, there is a restaurant, massage service, and napping area on the 1st floor.
The restaurant is quite large with tatami seats.
In addition to Takao's specialty Tororo soba, there are set meals and izakaya-like menus.
Of course, there is also liquor, so you can have a drink after taking a bath.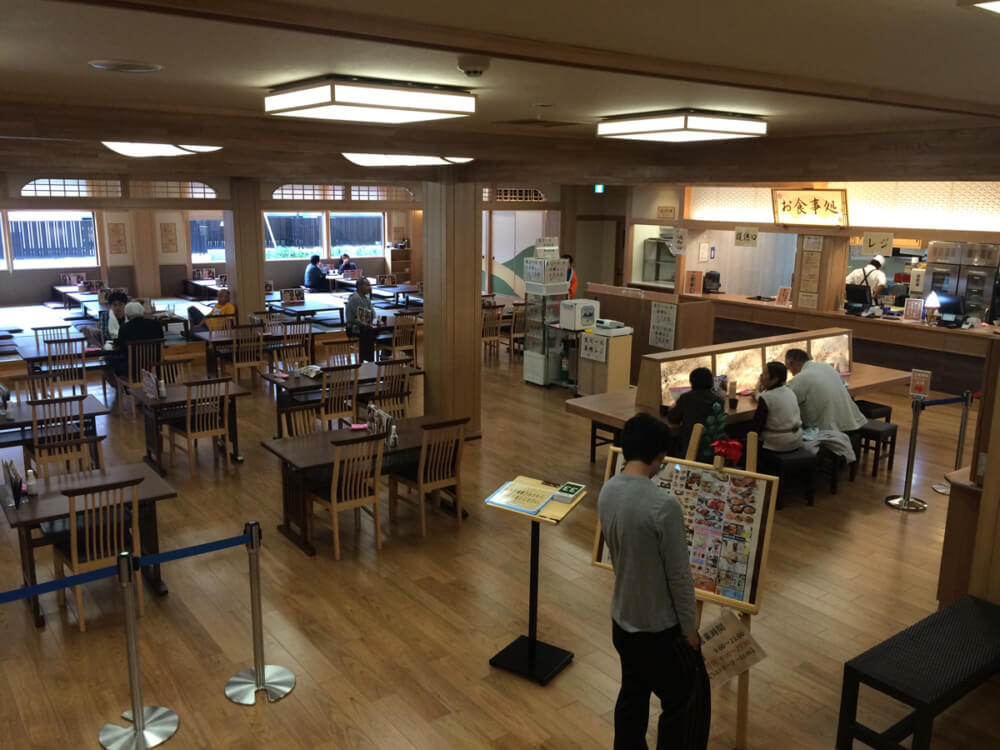 How about using the power of massage to heal the fatigue of walking in the mountains?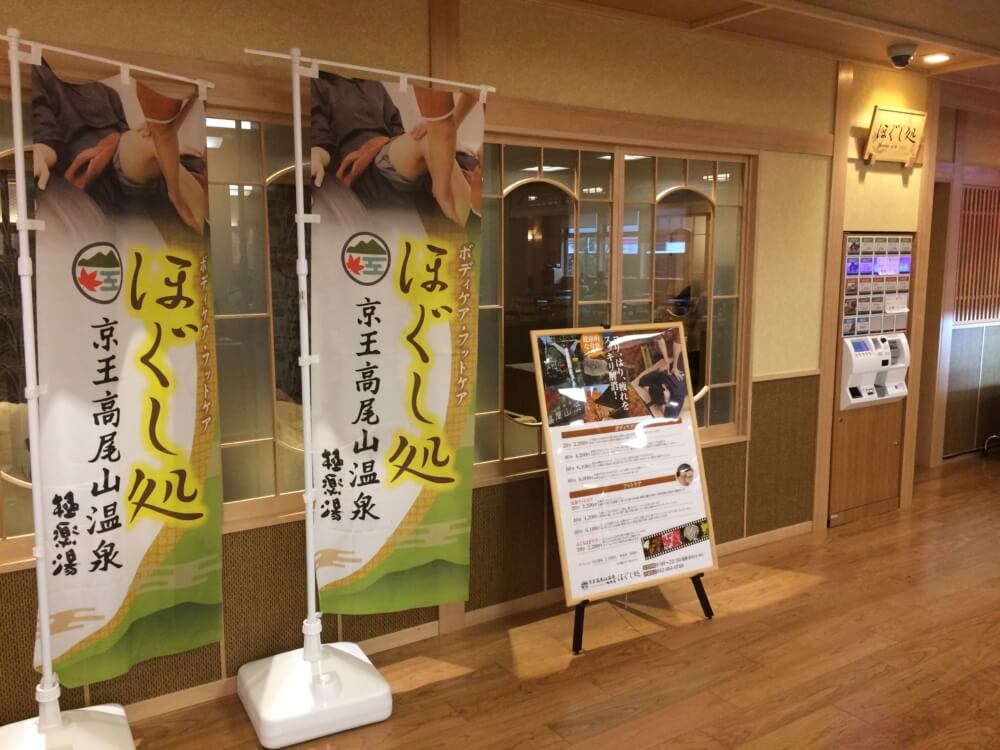 The napping area is a space where you can lie down on the tatami. When you want to lie down after a bath, it is quite nice.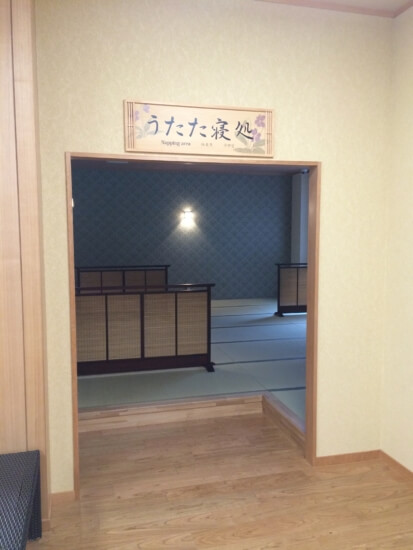 The bathroom is on the 2nd floor.
As you go up the stairs, you will see a men's bath on the right and a women's bath on the left.
There are no mixed bathing facilities at Keio Takaosan Onsen Gokurakuyu, so if you come as a couple, you may want to meet at the restaurant or napping area on the 1st floor.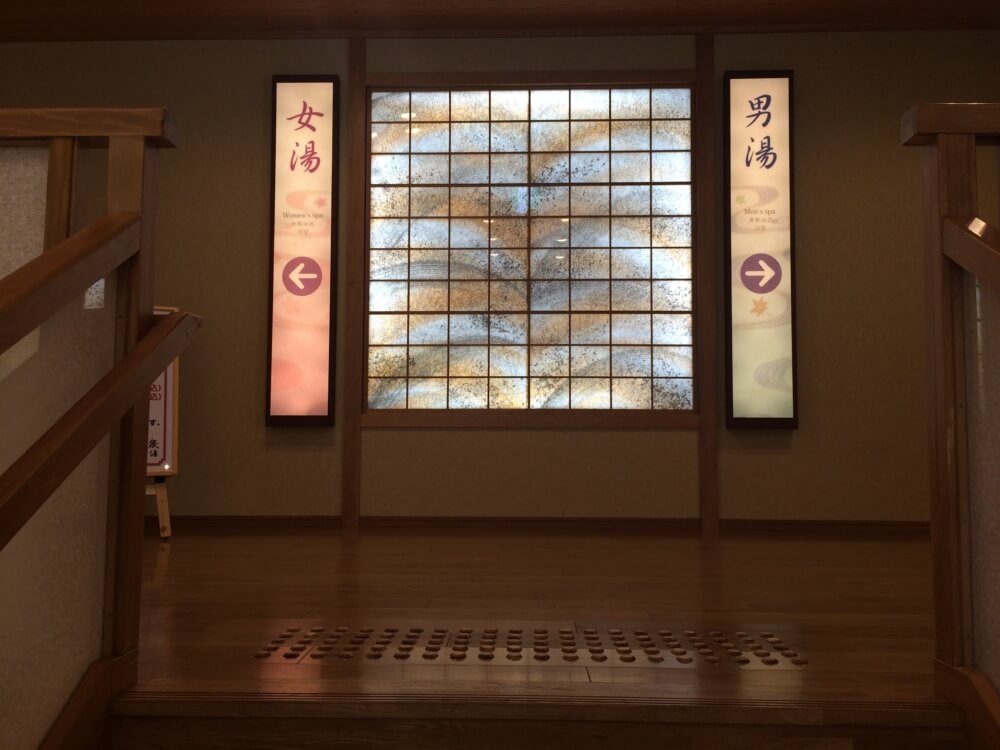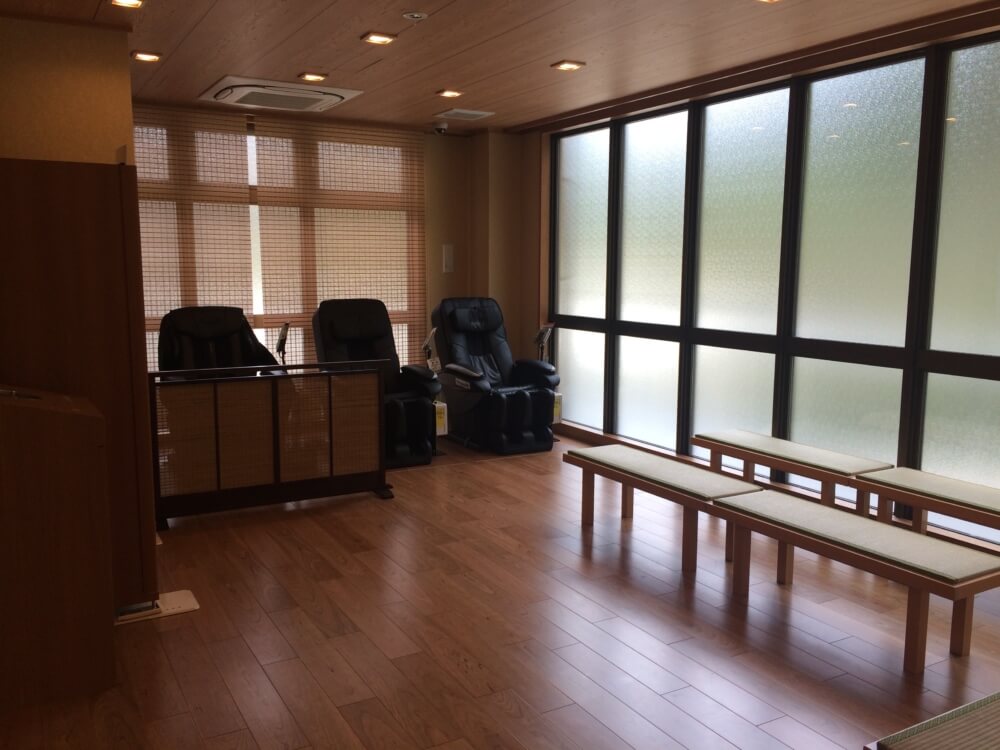 Photography is not permitted in the bathing areas, so for more details, please visit Gokurakuyu official website bath page.
In addition to an open-air rock bath, you can enjoy various types of baths, such as the cypress bath, themed baths, and saunas.
The spring is a simple alkaline hot spring with a soft texture.
By the way, the hot spring extends up t0 1,000m underground.
If you want to wash away your sweat after climbing, stop by.
Entrance fee
| | Adult(13 years old and up) | Child(4 to 12 years old) |
| --- | --- | --- |
| Regular fee | ¥1,000 | ¥500 |
| High season fee | ¥1,200 | ¥600 |
* All prices include tax.
* There are also 8,000 yen coupons (10 tickets).
* High season fee applies during Golden Week (from end of April to early May), again around November when the leaves change color, and during the New Year period (January 1–3).
* Children under 3 years old enter free.
* Face towel 150 yen, Rental bath towel 150 yen, Towel set 250 yen
Information
Address:  2229-7 Takao-cho, Hachioji City, Tokyo 193-0844
TEL:  042-663-4126
Website: http://www.takaosan-onsen.jp/english/
Opening hours: 8am – 11pm (Last entry: 10pm)
Open year round