Blog
Need a Restroom? Never Fear, There's a Huge One Right Below the Summit!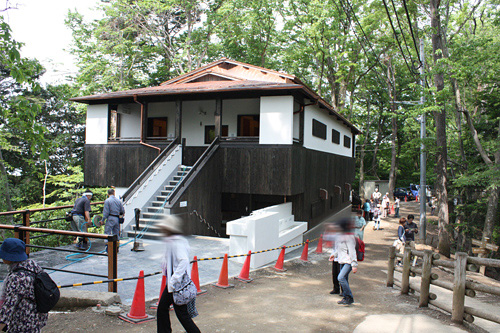 There is a very large and nice restroom just below the summit of Mt. Takao.
It is a two-story restroom, not at all like the mountain outhouses one might expect on a hike.
As soon as this restroom was completed in 2012, I knew I had to write a post about it!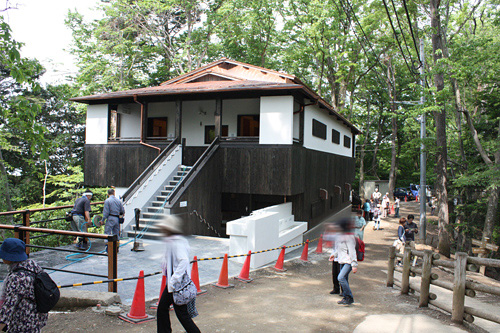 This photo is seen from the mountaintop side. It is a splendid building with 2 stories.
The second floor is for women only, the first floor is for men and women.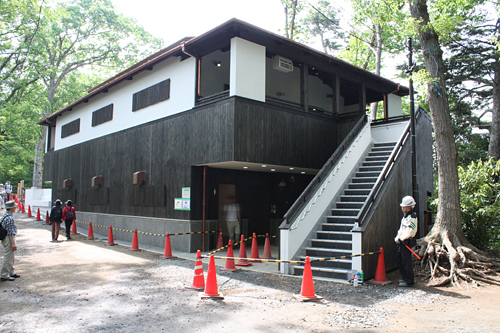 Seen from the other side. There are also stairs here.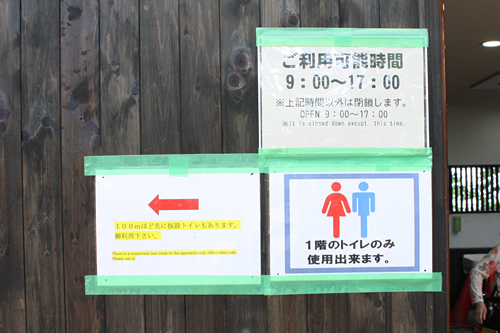 It is so beautiful and wide! And not at all unsanitary as usually to be expected in a mountain restroom.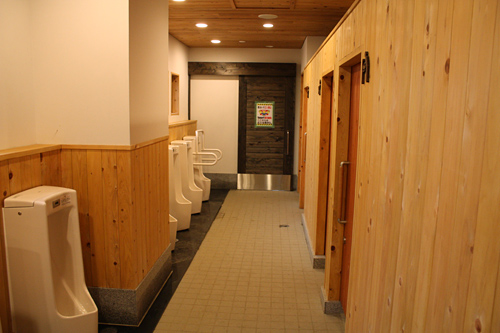 I feel the warmth of the wood on the walls.
They also built a "Fitting Room" so you can change clothes here.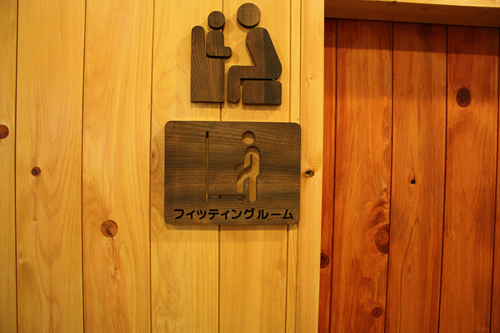 There are also facilities for taking care of infants, so it's great for families.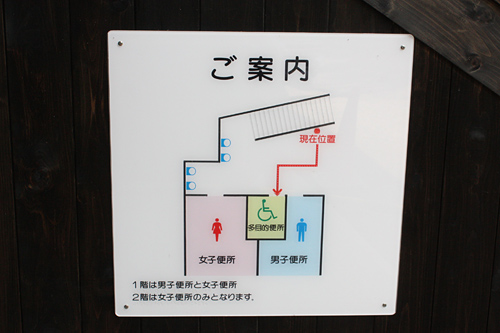 There is also a toilet that can be used for the physically handicapped, those in wheelchairs, those with children.
Overall a very nice and clean restroom.
It's more like a restroom in a large park or facility than a mountain toilet.
Do you need such a restroom in the mountains?
Of course, each day many climbers and tourists alike visit Mt. Takao, so I think it is necessary.
Women and family are particularly happy with this well-equipped restroom.