Blog
Off Trail: Fuji-do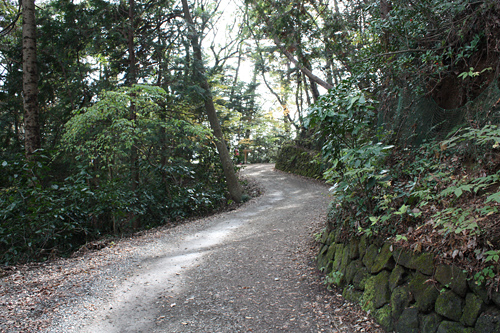 Mt. Takao has many mountain trails such as the 6 Natural Research Trails and Inariyama trail.
You can find these trails on any map of Mt. Takao, but there are other trails on Mt. Takao that only hikers familiar with the area pass through.
One such trail is called "Fuji-do", which leads from the side of Yakuo-in Temple to the summit, it is wide and well-maintained so that cars can pass through it, you can reach the summit with a stroller as well because it has no stairs.
It is also known as a back road because it is not well-know and often vacant when Trail 1 is busy, such as the during the season of autumn leaves.
To enter "Fuji-do", you will pass by the guest hall of Yakuo-in.
If you go straight without going up the stairs to the main hall, you will see the entrance of the guest hall. Enter the path next to it.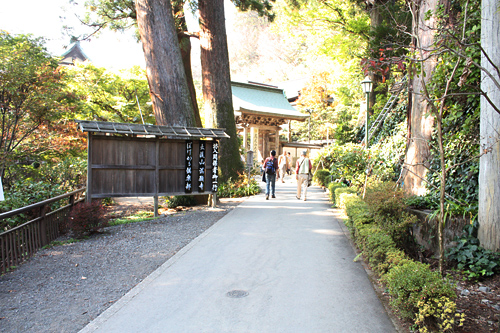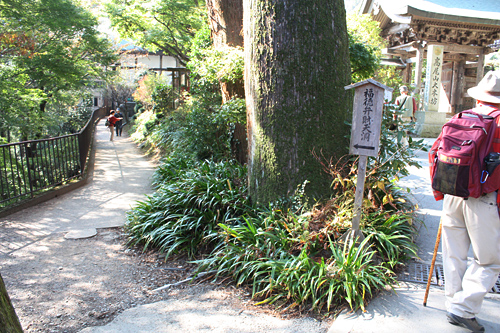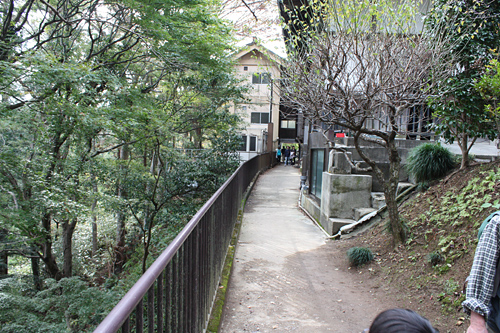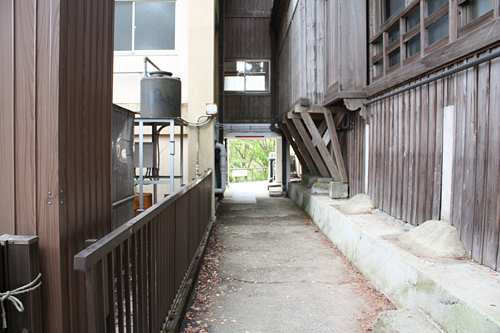 If you walk through to the side of the guest hall, you will reach the end of the corridor, and if you go to the left you'll Fuji-do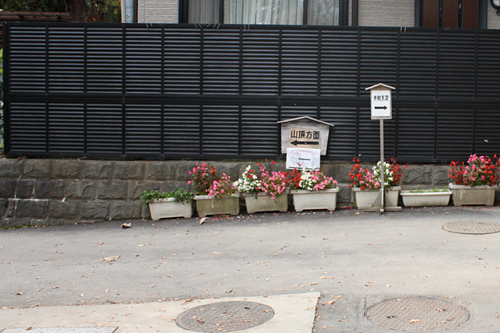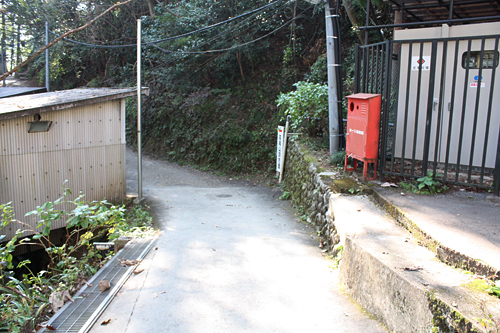 Going to the left, the road is divided into two.
Turn right here to reach the summit.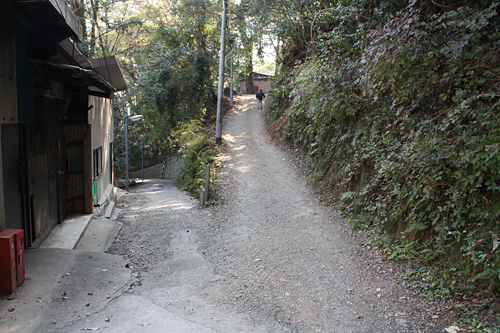 Fuji-do is also easy to walk up, here the road is wide so that construction and emergency cars easier pass through.
The slope is not so steep, so this path is also okay for strollers.
Fuji-do is vacant even during the autumn season, so some people come here to avoid the crowd.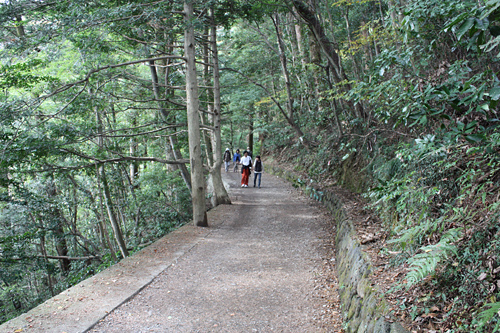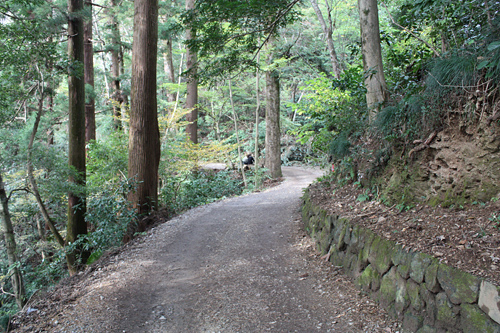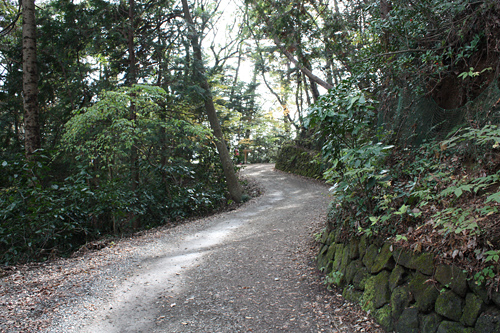 After a while Fuji-do merges with Trail 3.
From here to the summit will be the same road as Trail 3.
So, the section of Fuji-do is not that long, but it is a very useful way to connect Yakuoin and the summit without steps.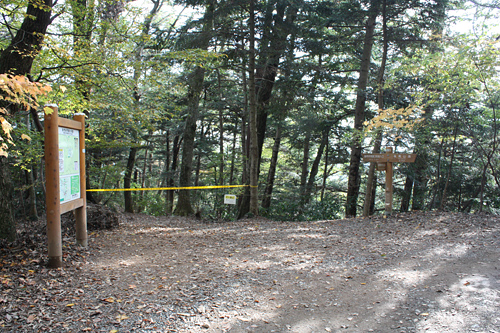 Even after merging with Trail 3, Trail 3 itself is not so crowded, so you can still walk comfortably during high-traffic seasons.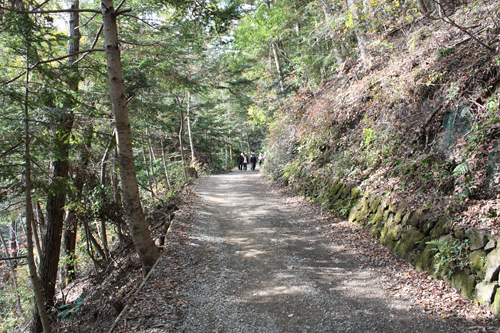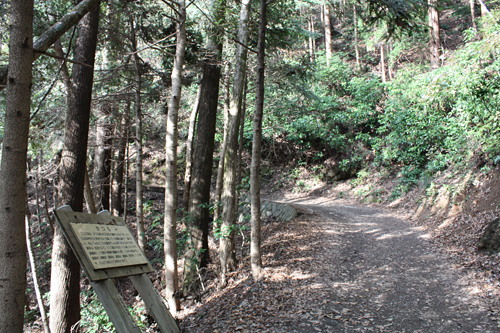 After passing through the Katsura trees, you will come to an intersection with Trail 5 where you will also join Trail 6.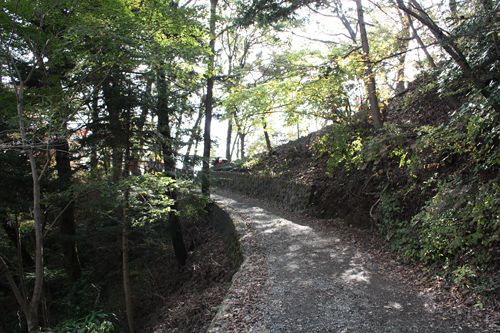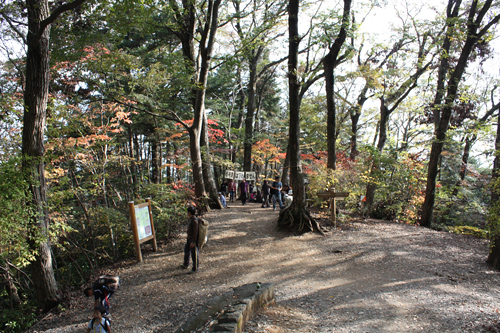 The summit is near.
Below the summit, we will join the most busy of the paths, Trail 1 and we are surprised by the number of people.
Trail 1 in the season of autumn leaves is as crowded as the streets of the city, so if you want to climb calmly, you may want to use a back road like Fuji-do.