Events
Diamond Fuji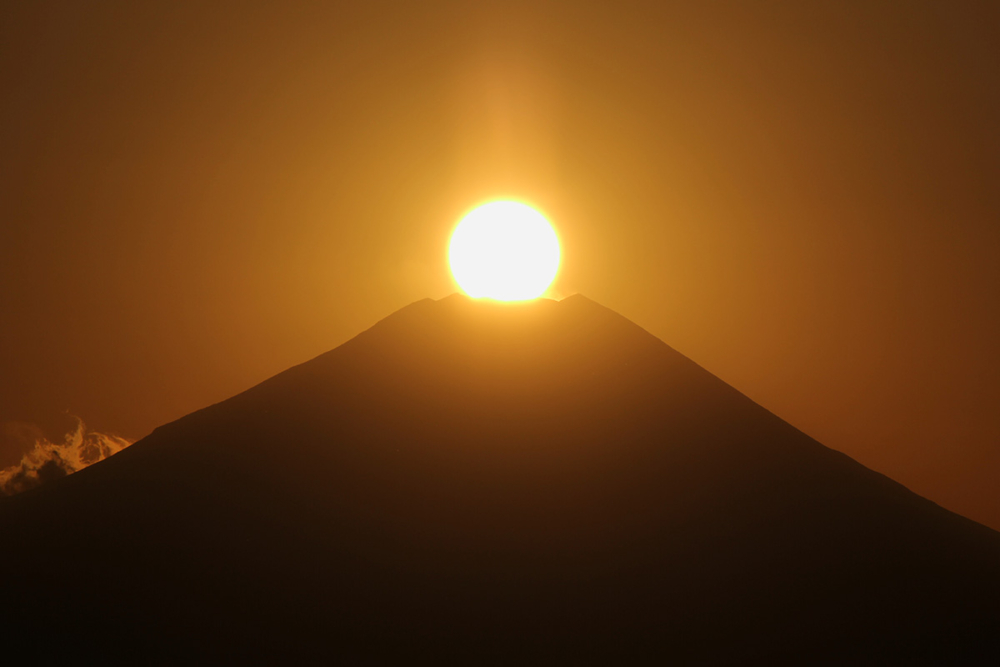 Let's see the sun setting right above Mt. Fuji from the top of Mt. Takao
In December it is possible to observe what appears to be the sun setting upon the very top of Mt. Fuji. This phenomenon is called "Diamond Fuji".
From the summit of Mt. Takao, one can often see Diamond Fuji around the winter solstice.For this breathtaking vista many people travel to Takao to see Diamond Fuji each year.
The scenery is next to divine, and many photographers set up tripods early to capture decisive moments, making it a popular Winter event.
| | |
| --- | --- |
| Place | the summit of Mt. Takao, Momiji-dai |
| Season | Around the winter solstice in December (between Dec. 20-24). |
| Time | Sunset (around 4pm to 4:15pm) |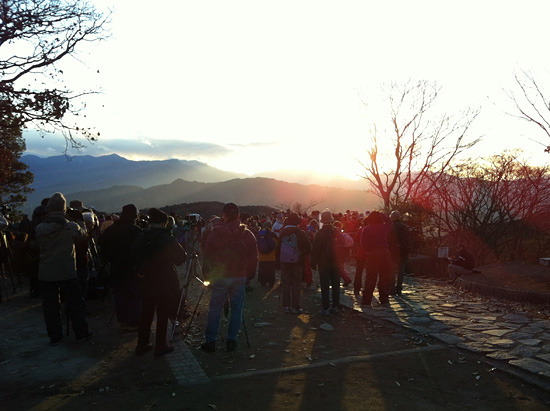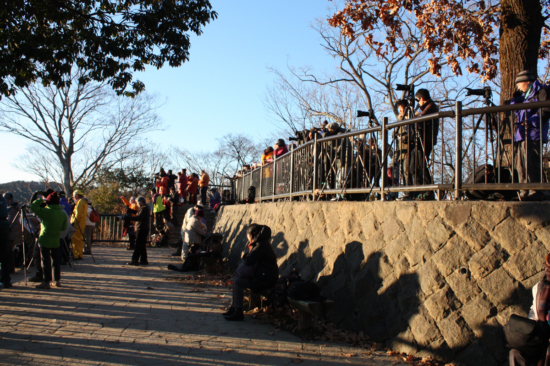 Diamond Fuji attracts many people, however occasionally the same may be blocked by the clouds and you cannot see Diamond Fuji …
That's why some photographers endeavor to go every day.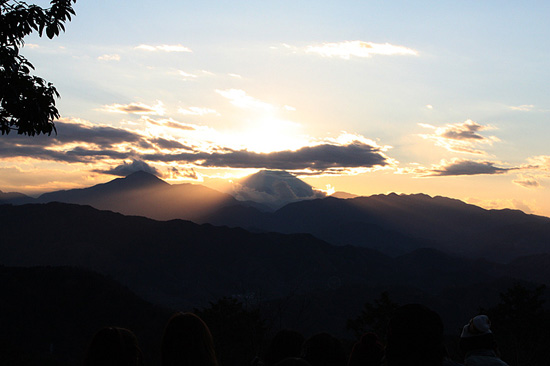 I've traveled to Diamond Fuji for 3 years, and in 2013 I was able to see it in pristine condition!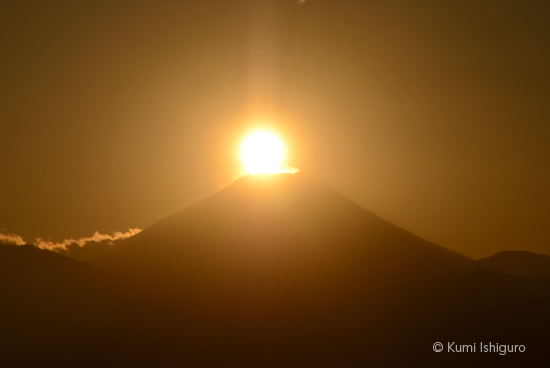 Diamond Fuji can be seen around sunset, and after that it quickly grows dark, so be sure to bring a headlamp or flashlight.
In preparation for the New Year, perhaps there may be lights on Trail 1.
Also, it gets very cold in winter, so let's wear warm clothes.
During this period, the cable car hours are also extended.
Normally it ends at 17:15 (17:30 on Saturdays and Sundays), but for Diamond Fuji they extend their hours of operation until 18:00.
There is also a report on our website from when I went to see Diamond Fuji in 2011.
At the top of the mountain, you can observe others watching Diamond Fuji at the observation point.
(Though this account is old, the flow of Diamond Fuji does not change drastically from year to year)
If you are going, let's pray that Diamond Fuji can be seen beautifully without clouds.