Events
Mt. Takao Fire Festival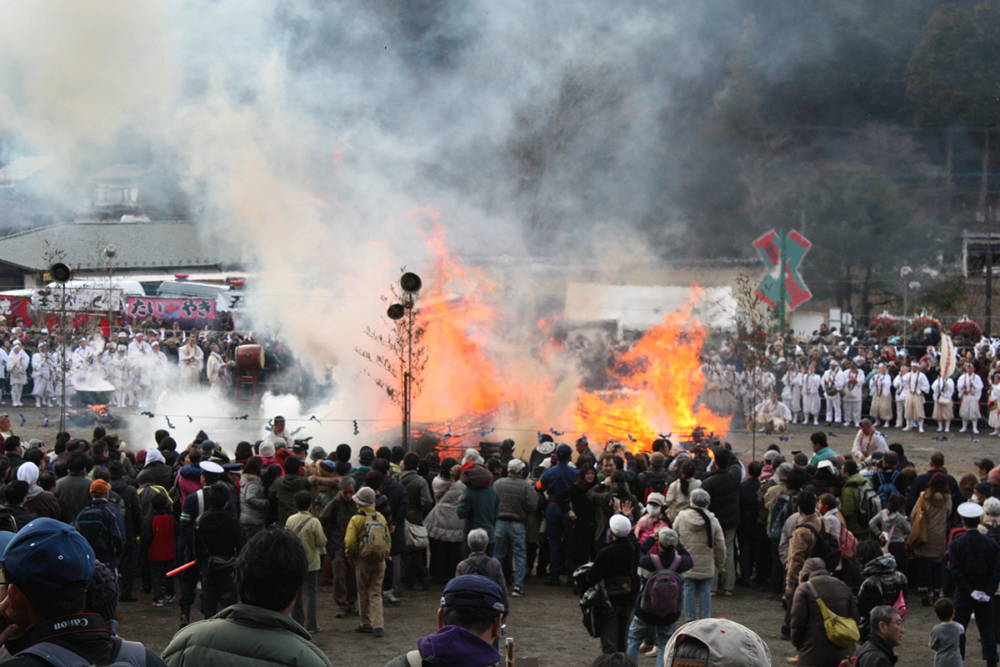 A spiritual event held by Yakuo-in Temple, with magnificent flames!
The "Mt. Takao Fire Festival" is a major event held by Yakuo-in Temple.
During this festival a sacred fire is built that is said to exorcise potential calamities with its purifying flame. The fire festival is Mt. Takao's largest, drawing crowds with its sacred flame and heroic ritual.
Place
In front of Yakuo-in Kito-den Hall (Prayer Hall) at the foot of Mt. Takao
Date
The second Sunday of March every year (March 8th, 2020)


Mt. Takao Fire Festival on 2020 has been canceled to prevent of the spread Coronavirus.

Time
From 1pm
Many people come every year to see the fire festival for its heroic rituals and a chance to walk among the flames.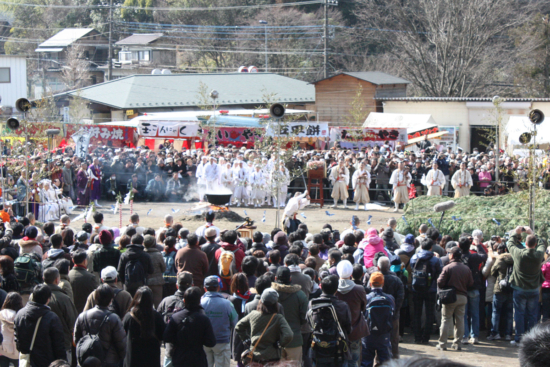 A one-hour ritual is held before the fire is lit.
A monk injures a demon using a sword, and arrows. Afterwards he cleanses himself with hot water. This is quite a fierce and brave display!
The details on the ritual depend on which ceremony is being performed, find the details on  Yakuo-in 's website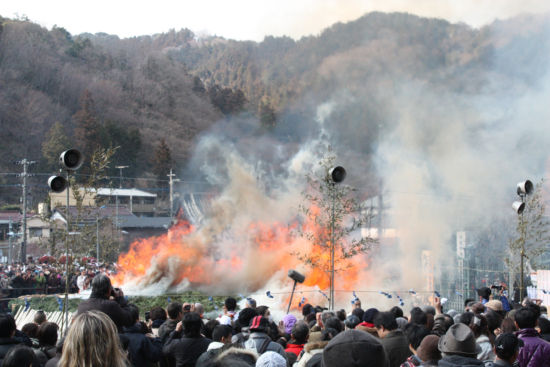 The key to a well-down lighting is to properly ignite the stacked leaves, so that as soon as the fire is lit, the flames rise high. The heat from the bonfire can be felt even from a distance.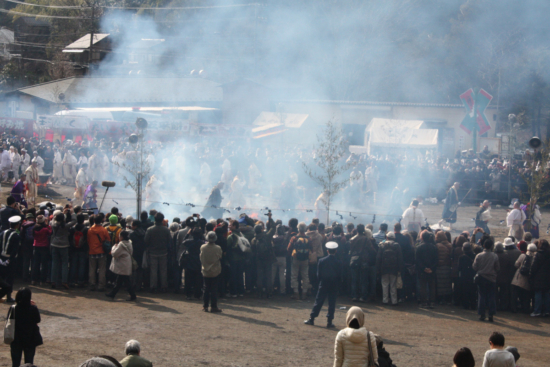 After the momentum of fire has subsided, a second ritual is held where a priest crosses the fire with barefoot, but the general public is also welcome to cross the fire.
However, there are many who want to cross each year resulting in a long line before the ritual.
If you watch the ritual from a high vantage point, you will have to wait a long time until the people who have already lined up are finished.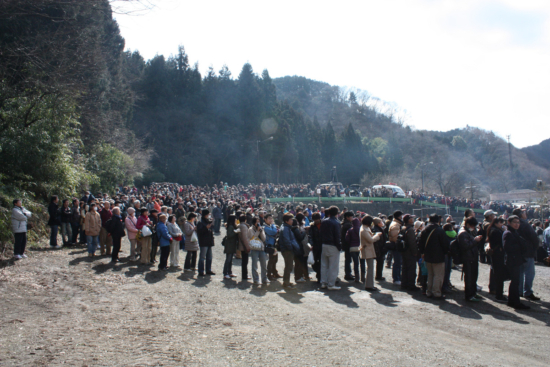 On the day of the festival, limited edition talismans are available for purchase.
These spiritual tokens are said to dispel trouble and calamity from your life.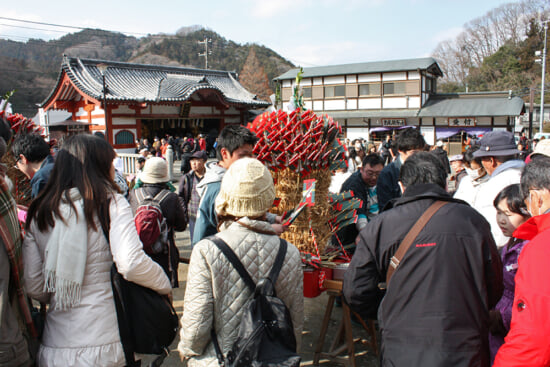 Even if you don't cross the fire, watching the rituals and seeing the magnificent flames is worth the trip, so if you are interested, why not join us?
Fire Festival related websites
・Yakuo-in's Website
Our website also has a report covering the fire festival in 2012. Here you can see the flow of the Fire Festival.