Events
Takao Baigo Plum Festival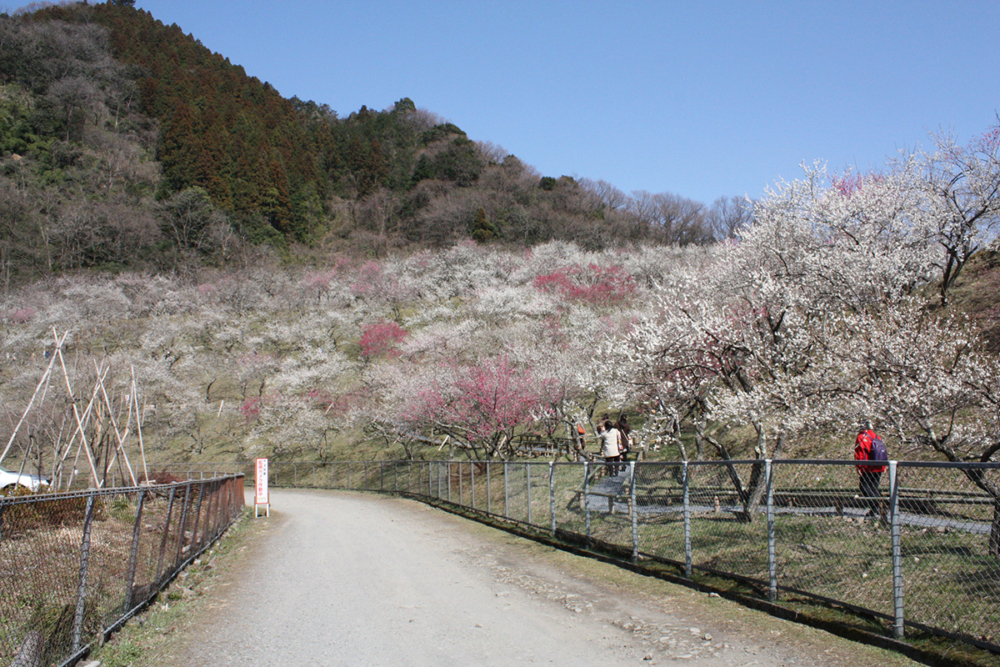 Take a stroll around the plum groves behind Mt. Takao!
The Takao Baigo Plum Festival is held every March in Ura-takao (behind Mt. Takao).
Would you like to stroll around Ura-takao while enjoying the plum blossoms in time for spring?
Place
Plum groves in Ura-Takao (the area along Kyu-Koshu Kaido Road which runs on the north face of Mt. Takao)


Takao Baigo Plum Festival on 2020 has been canceled to prevent of the spread Coronavirus.

Date
Weekend in the middle of March (March 14th and 15th in 2020)
The venue is along the former Koshu Kaido Highway the bus heading to Kobotoge passes by here.
There is a promenade along the Kobotoge River between the Takao Station and Takaosanguchi Station on the Koshu Kaido Highway. You can enjoy the eight plum groves scattered from the Yuhodo (promenade) plum grove that blooms along the river to the innermost Kobotoge plum grove. Some plum grove events are also held during this time.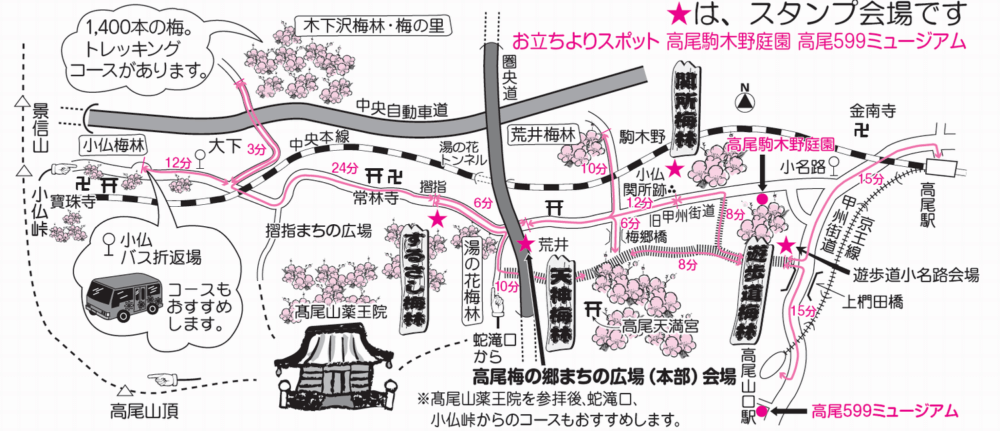 Most of this trees were planted around 1962, taking advantage of the plums scattered around the area. The number of plum trees is currently said to be about 10,000.
This "Takao Baigo Plum Festival" is a historic festival that will celebrate it's 40th anniversary in 2019.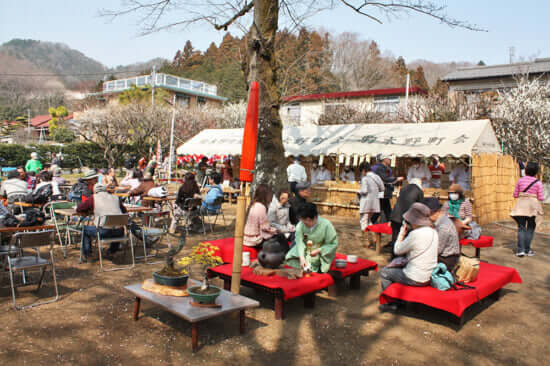 The best part part is that "Kogesawa plum grove" is located in the depths of Takao.
As many as 1400 plums bloom on the slopes, and you can enjoy plums while walking along the trekking course.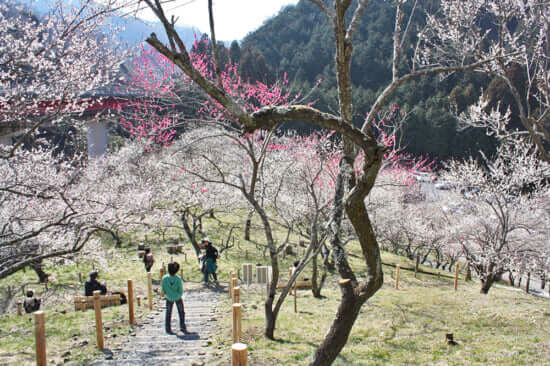 The Kogesawa plum grove is usually closed, but it is open from the regular Plum Festival period until late March.
(From March 9 (Sat) to March 24 (Sun) in 2019)
The course is also maintained and you can enjoy a light trek, so please take this opportunity!
There is a PDF of a map on the Hachioji City website .
For details, see the related website below.
Takao Baigo Plum Festival related sites
・Hachioji City website "Takao Umego Ume Festival"
・Hachioji City website "Takao Baigo"
・Hachioji City website "Kogesawa plum grove"
Our website also has a report covering Kogesawa plum grove during the plum festival period.