Trails
Trail 5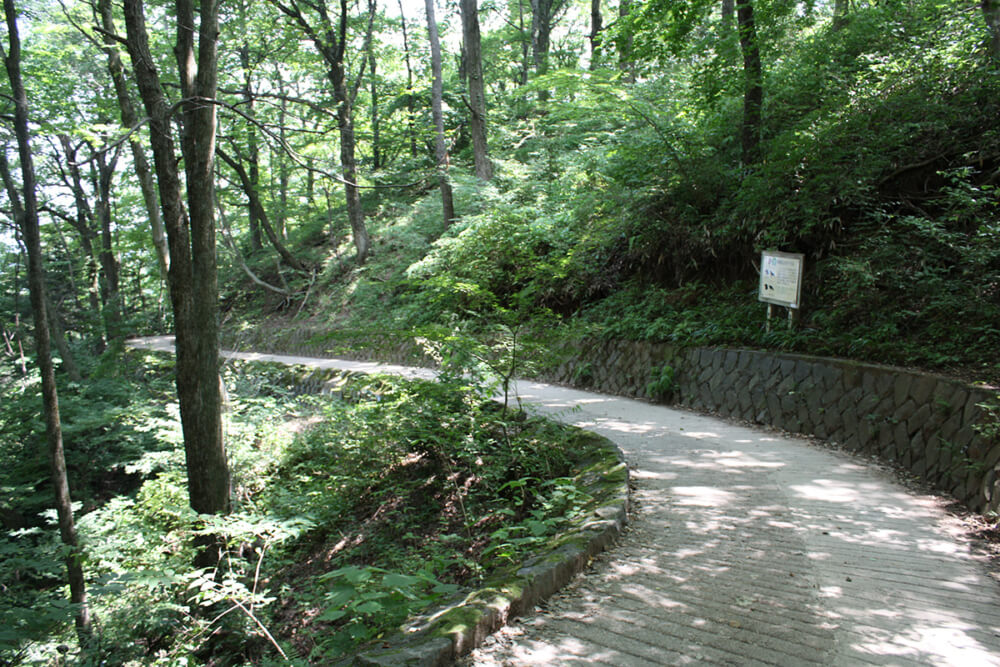 A loop course below the summit. It intersects with various trails.
Distance:900m
Time:30min
Difficulty:★☆☆☆☆
This is a loop course that goes below the summit.
Because it is a short course, feel free to enjoy it if you are in the mood for a walk.
Almost all the trails, including Trail 1, 3, 4, 6, Inariyama Trail, and Oku-takao Trail intersect with Trail 5. This because it is used to connect each trail.
Takao Visitor Center's Guide Walk uses Route 5 and is a short course that allows you to fully experience the nature of Mt. Takao.
In winter, there is a spot where you can also observe the ice flower "Shimbashira".
Restroom in this section : below the summit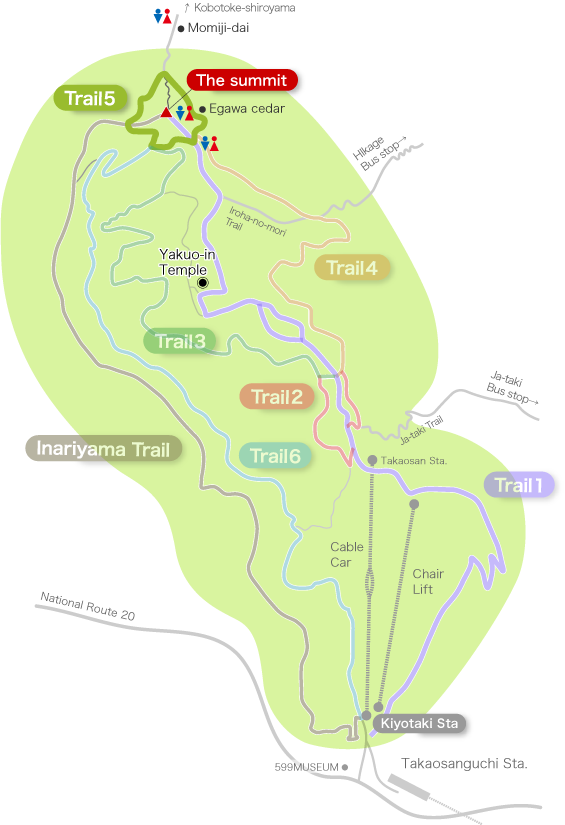 [Click for Large Image]
Check Point!
Egawa cedar

Here lies the oldest planted forest in Mt. Takao. This cedar forest was planted at the end of the Edo period. The height of the 55 cedar trees is 39m, and the age of the trees is said to be about 150 years.