Trails
The Summit of Mt. Takao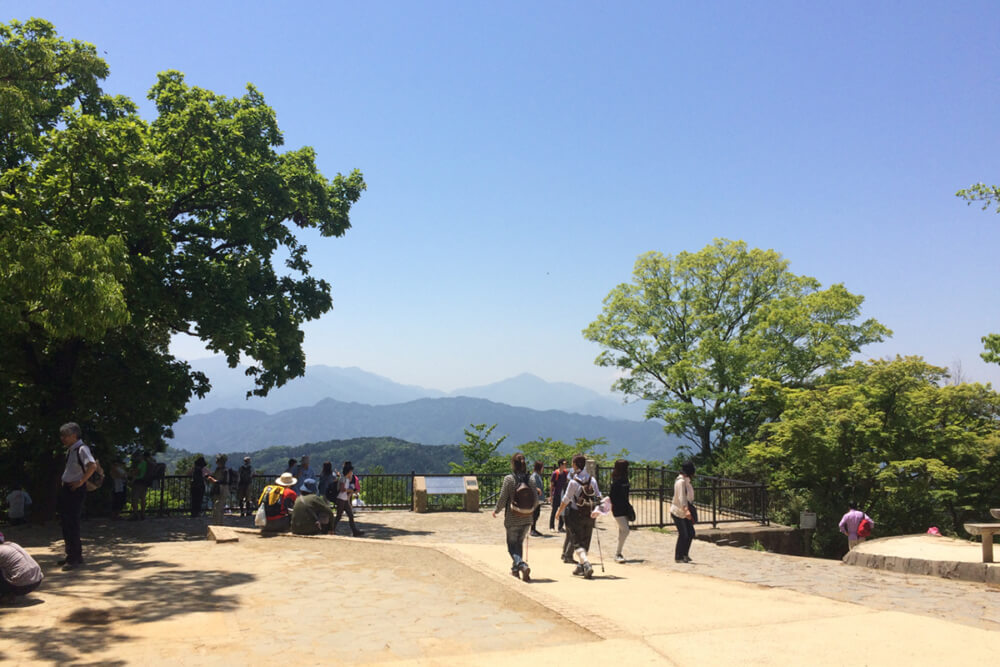 At an altitude of 599m Mt. Fuji from the summit is superb!
The total altitude of Mt. Takao is 599m.
Although it is not a high mountain, you can enjoy the view of Mt. Fuji and other mountains of the Tanzawa mountain range from the observatory.
The top of the mountain is flat, this space is often crowded with many tourists on weekends and in the busy seasons.
At the center of the summit, there is the Takao Visitor Center , which provides information about the nature around Mt. Takao.
There are also several restaurants where you can eat and take out soba, oden, shaved ice, and beer.
There are also two restrooms with modern facilities, which can accommodate a large number of tourists.
The observatory at the end of the summit is also popular.
If you want to see Mt. Fuji, We recommend the morning when the sky is clear.
[Click for Large Image]
Check Point!
Takao Visitor Center

A facility that provides nature information for visitors coming to Mt. Takao. There is an exhibition in the hall, and there are interpreters who will answer your questions. LEARN MORE→