Attractions
Otoko-zaka and Onna-zaka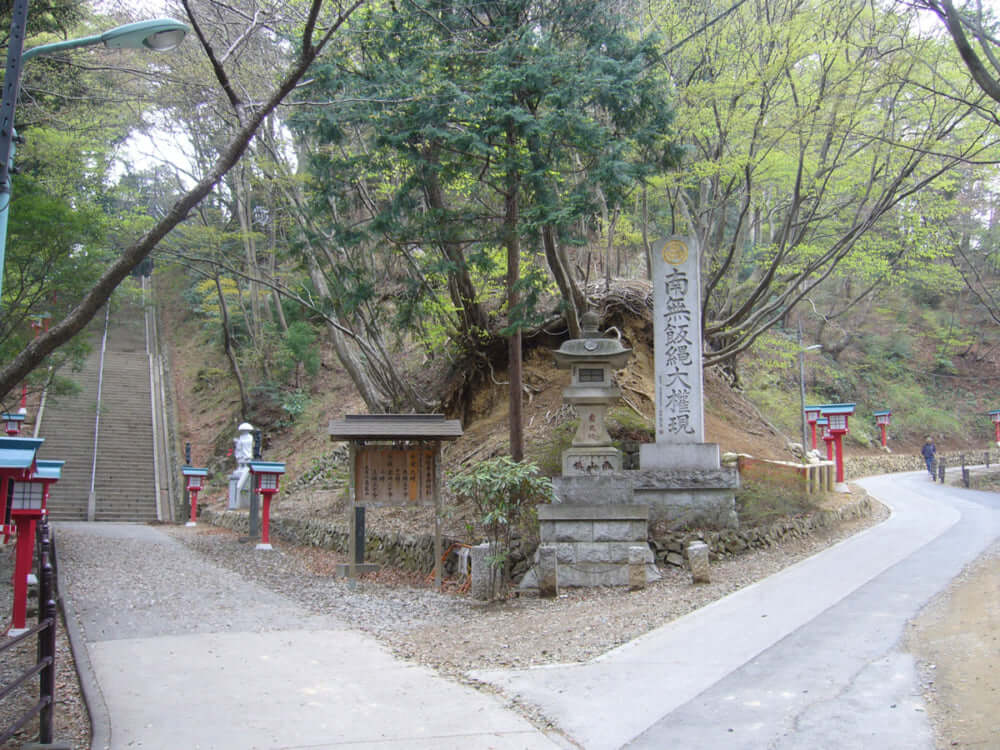 108 stairs of tribulation or the gentle slope?
If you walk along Trail 1 from the cable car's Takaosan Station towards Yakuo-in Temple, after passing through Joshin-mon gate, the road splits in two.
The left path is called "Otoko-zaka" with a steep stairs and the "Onna-zaka" with a gentle slope on the right.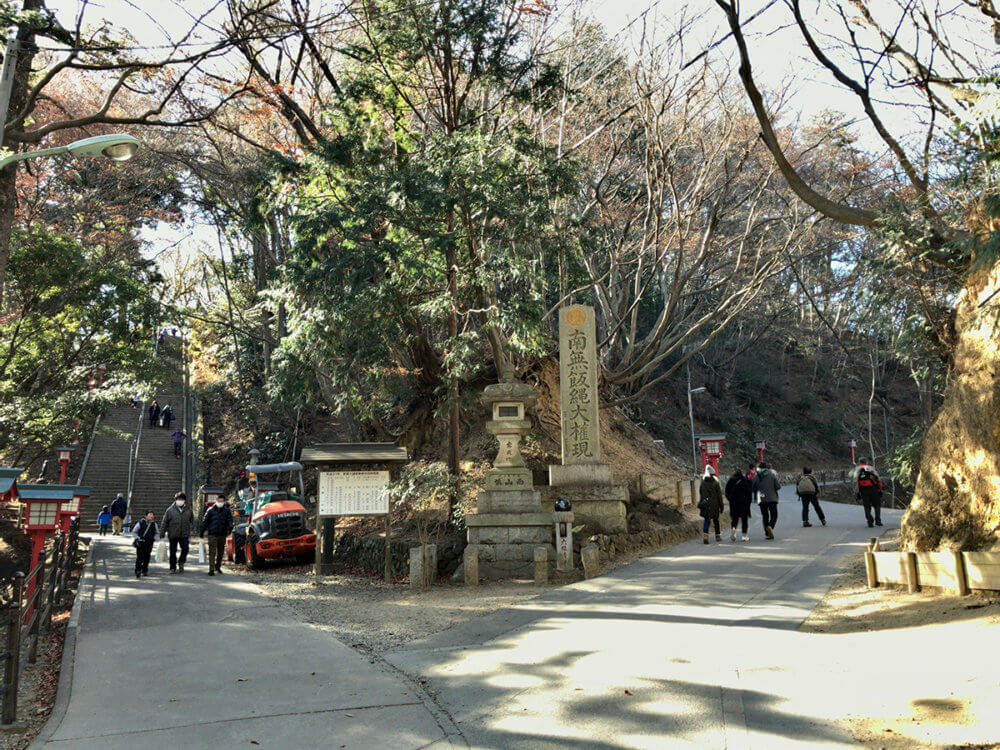 Otoko-zaka and Onna-zaka are not only found on Takao, but are often found in Japanese temples and shrines (the trend even extends to the Great Wall of China).
It seems that Otoko-zaka is steep everywhere.
Energetic people should take Otoko-zaka, and those who want to go leisurely should take Onna-zaka.
The forked path rejoins later. In terms of distance Otoko-zaka and Onna-zaka are roughly equivalent.
Otoko-zaka
Otoko-zaka has 108 steps.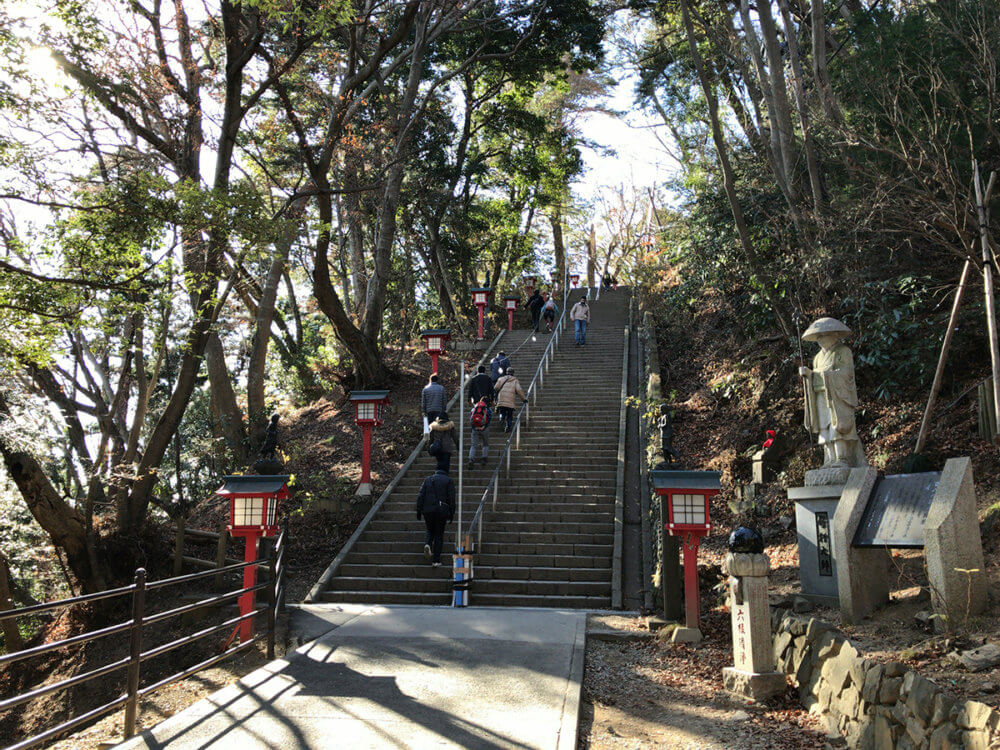 108 symbolizes the number of human tribulations often referenced in Buddhism.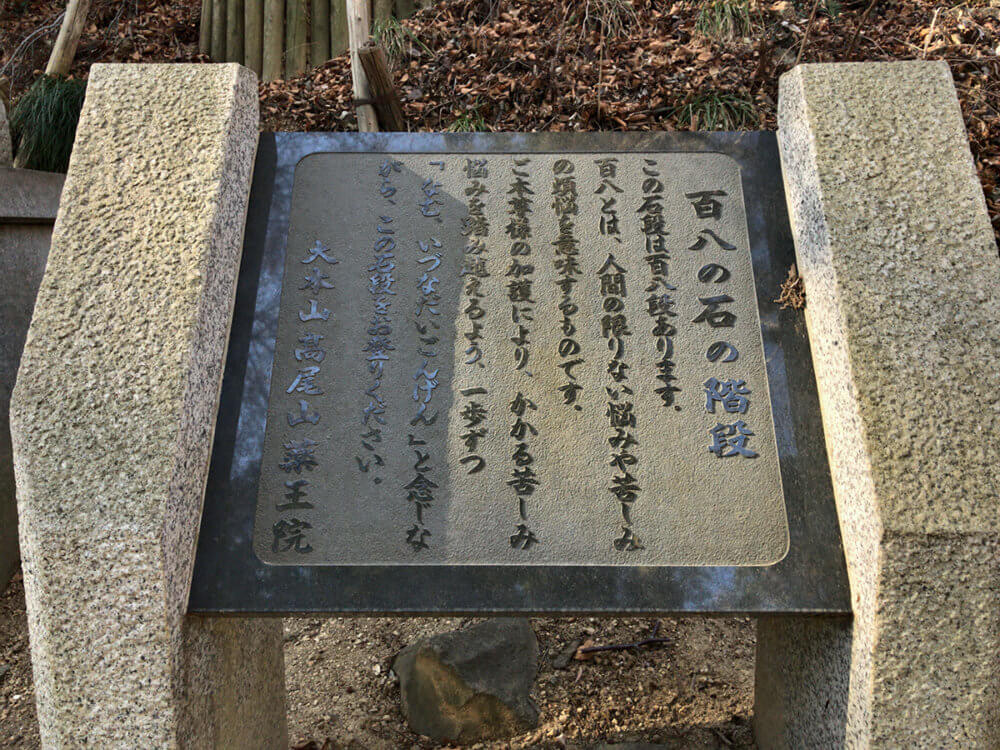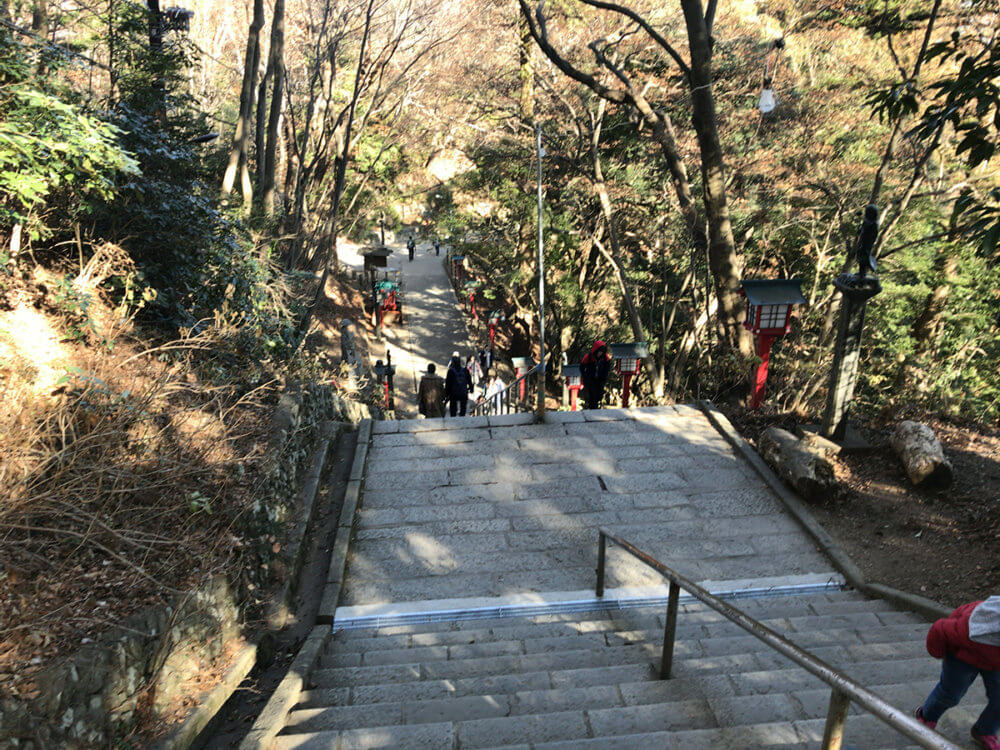 On the right hand side of the stairs, you will see the stairs that continue to Busshari Relics Stupa. Since the autumnal season here is so beautiful those who can endure the 108 steps may want to visit. (You can also reach this point from Onna-zaka after crossing the stupa)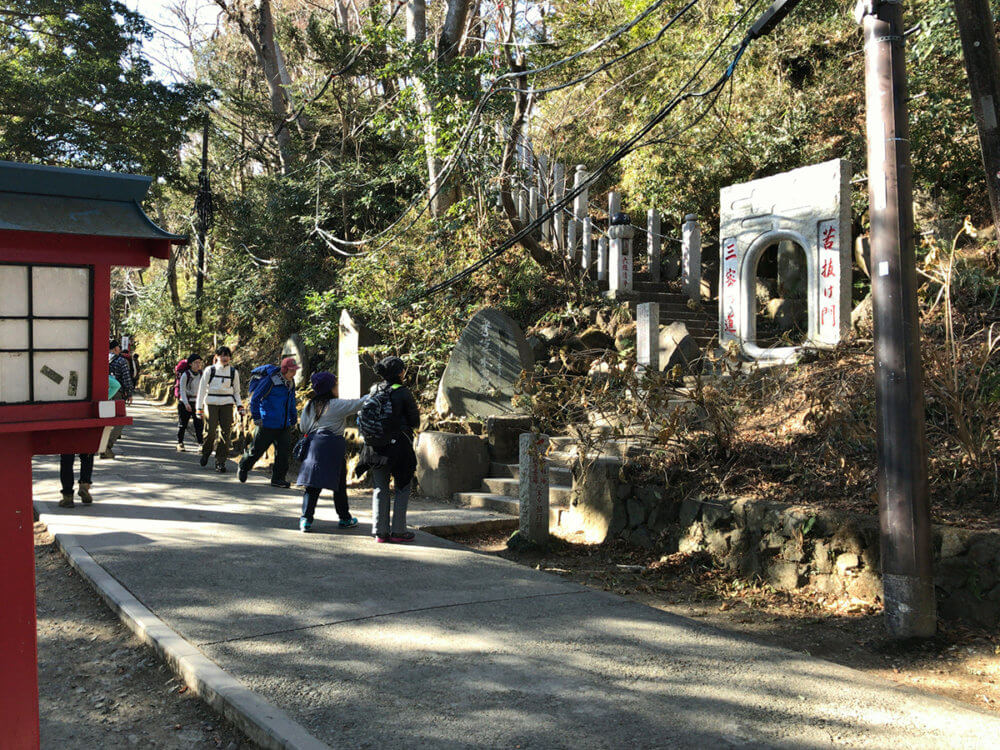 After the stairs, the road to where the paths rejoin is mostly flat.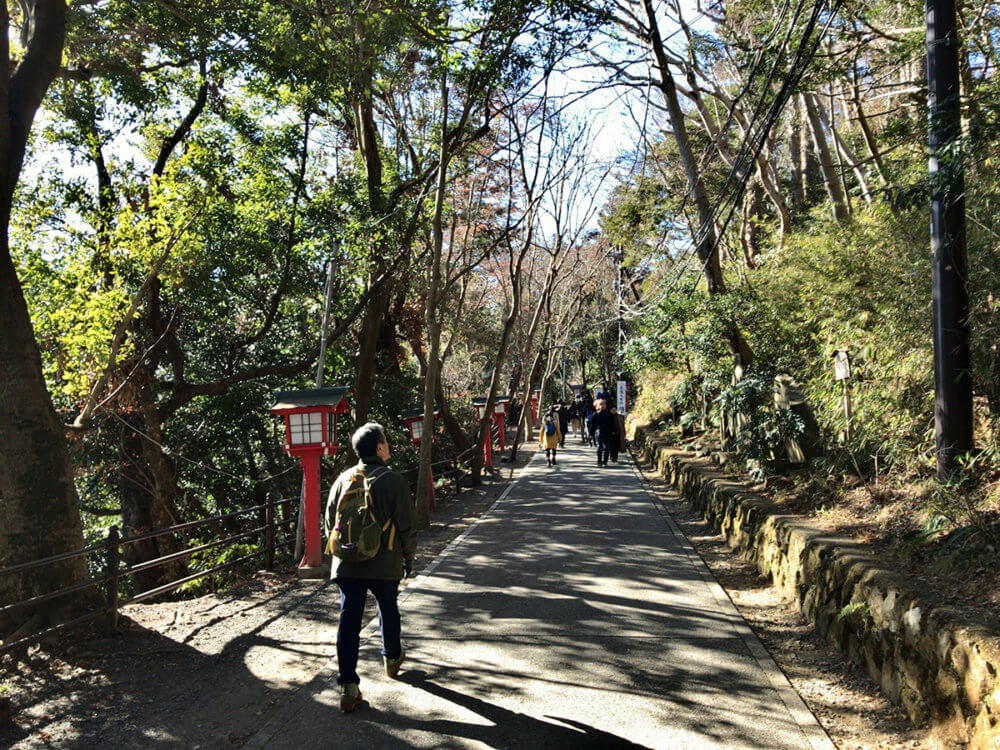 Onna-zaka
Onna-zaka, as opposed to Otoko-zaka, has a relatively gentle slope.
Because it is a hill, even those who are not good with stairs and strollers can climb without issue.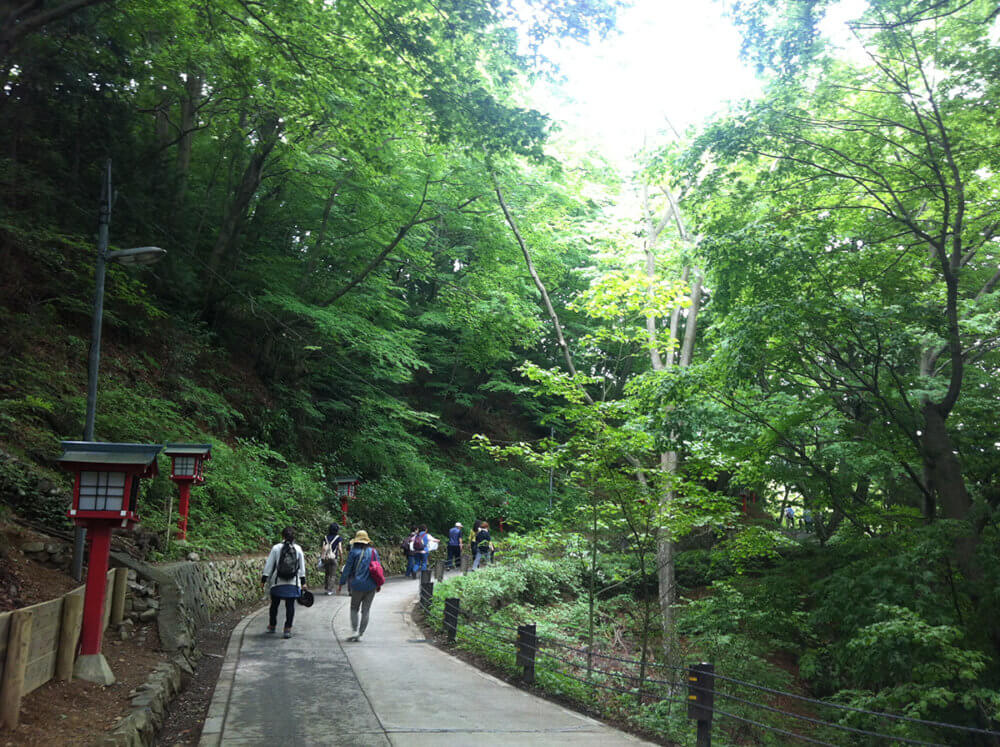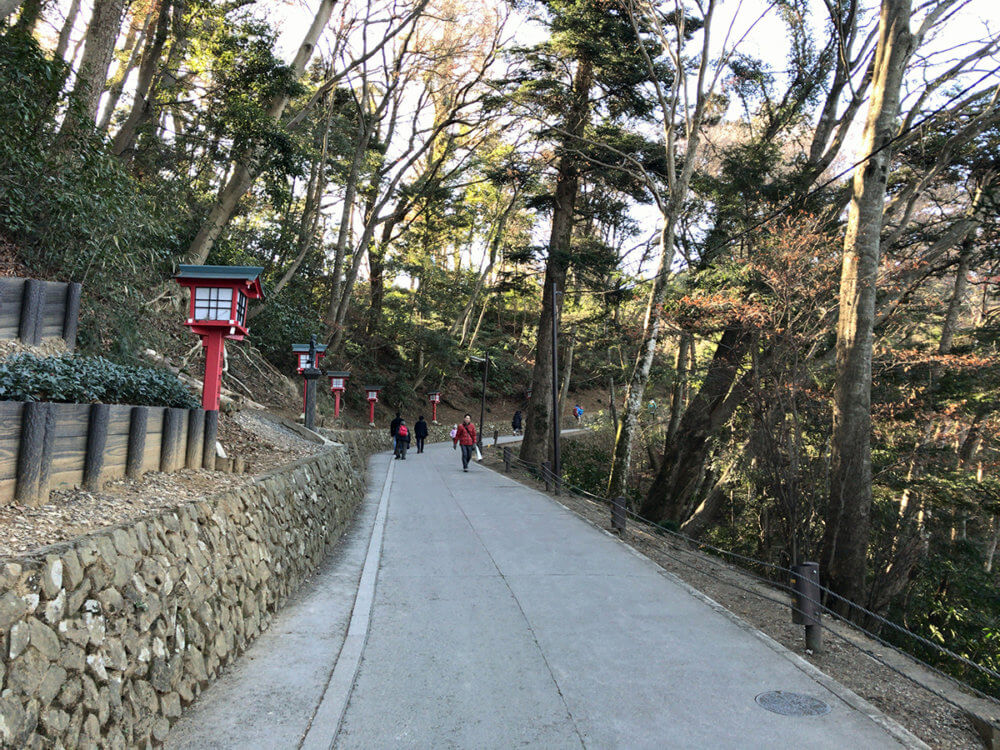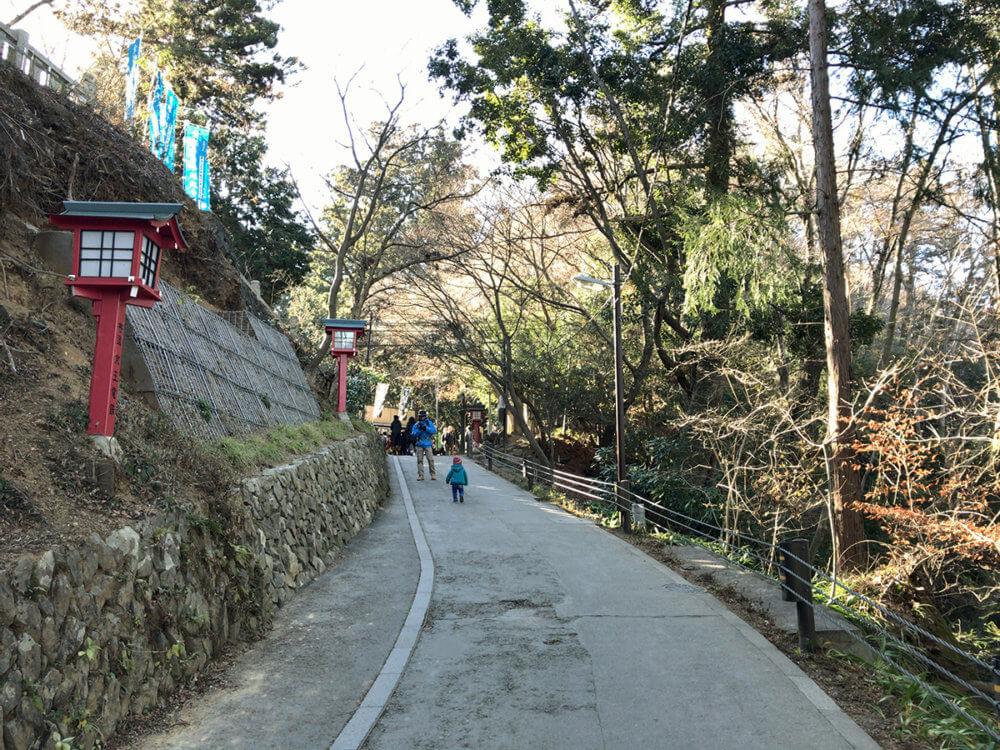 Otoko-zaka and Onna-zaka rejoin near the top of the hill. Here we can find the famous Gongen Chaya.
It is famous for its sesame rice cakes and soft ice cream, and many people who are tired from climbing the slope take a break here.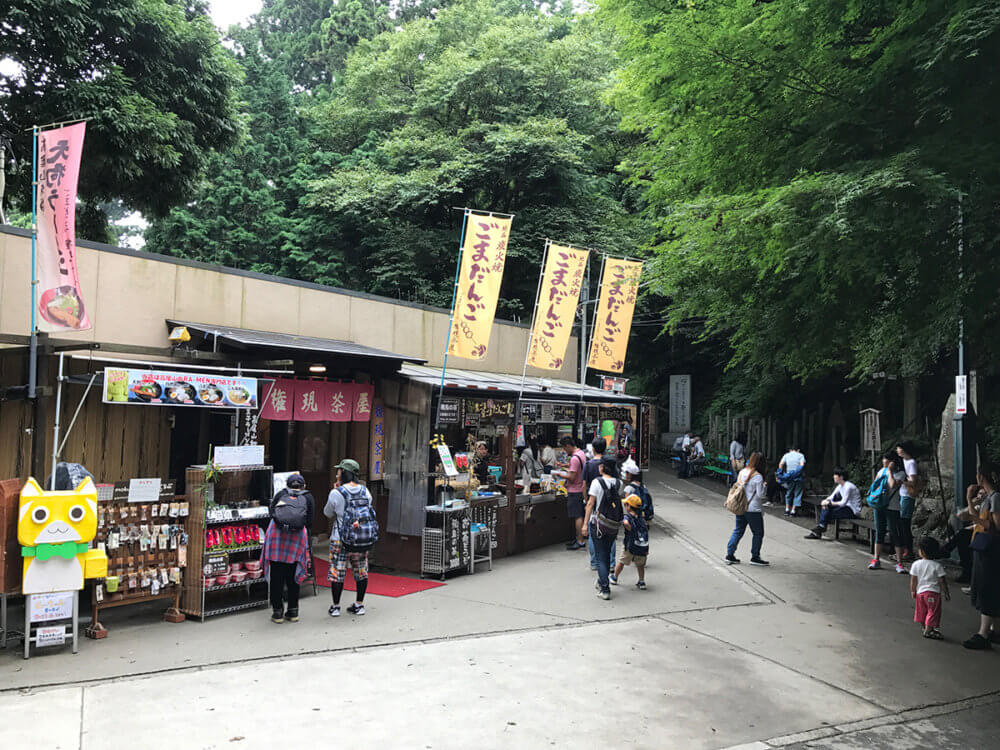 At Otoko-zaka and Onna-zaka you can choose your own path according to your needs. The time required is about 5-10 minutes, and it may be fun to split up and race your pals!
It may also be a good idea to alternate between the different routes for your climb and later descent.
Please enjoy the benefits of both roads.