Attractions
TAKAO599 MUSEUM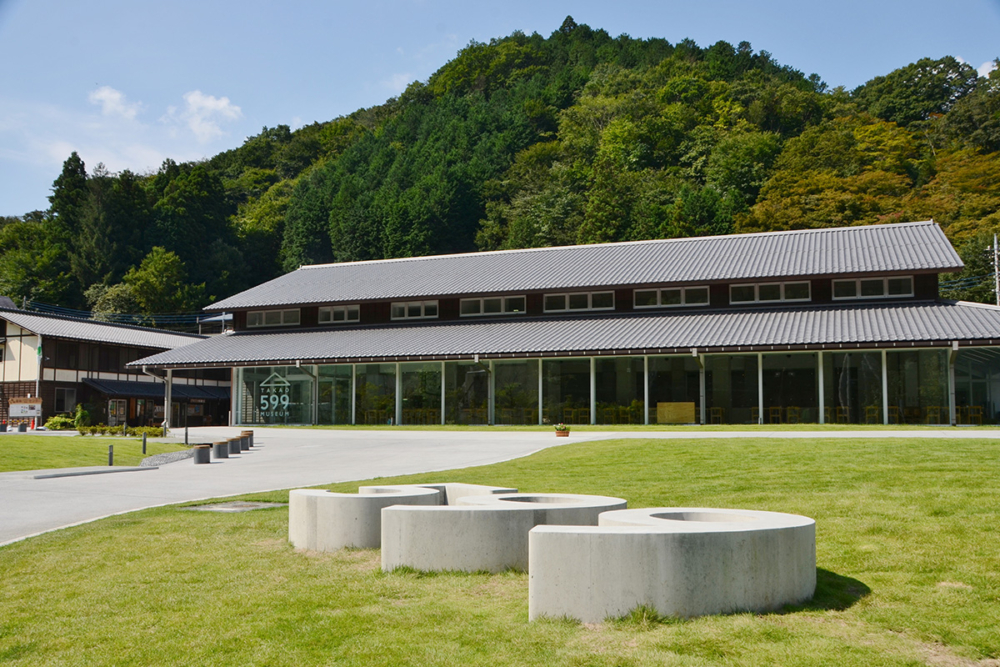 A sophisticated design exhibition facility at the foot of Mt. Takao
TAKAO599 MUSEUM is a public facility opened on August 11, 2015 at the foot of Mt. Takao.
This facility is run by Hachioji City as a base for tourism development in the Takao area.
It has a sophisticated style, with a unified design. Here you can enjoy exhibitions, goods, sign planning and advertising.
The 1st floor is an exhibition space, and the 2nd floor is a Public Gallery.
There is a lawn space in front of the building, where large stones in the shape of "599" lie. Here you can relax and play on the lawn.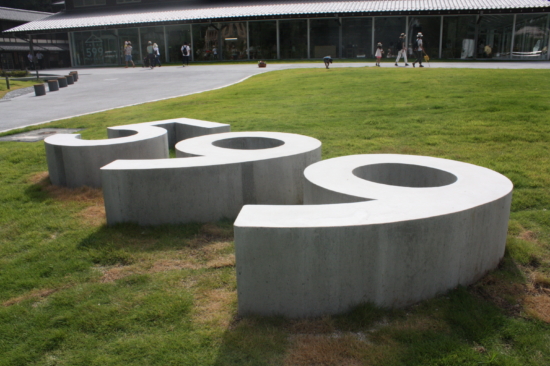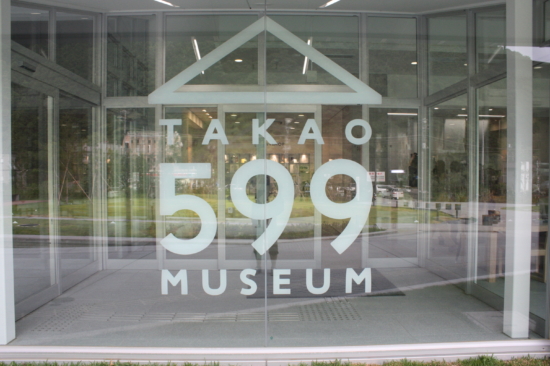 There is a museum's shop is right next to the entrance.
Here, t-shirts and other high-quality, original goods are on sale.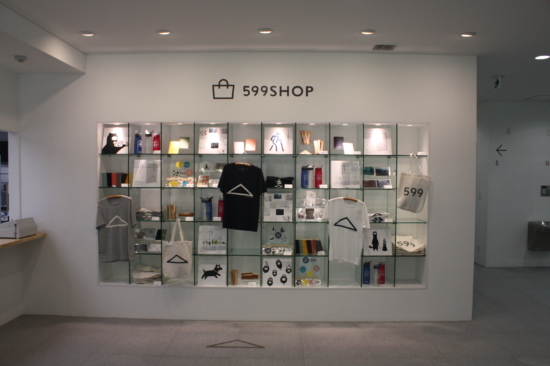 Main exhibition "NATURE COLLECTION"
The main exhibition is the "NATURE COLLECTION", which consists of 16 exhibition stands and occupies most of the first floor.
Flowers and insect specimens are arranged and enclosed in acrylic resin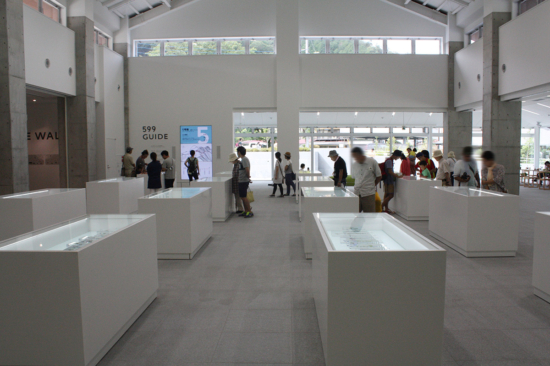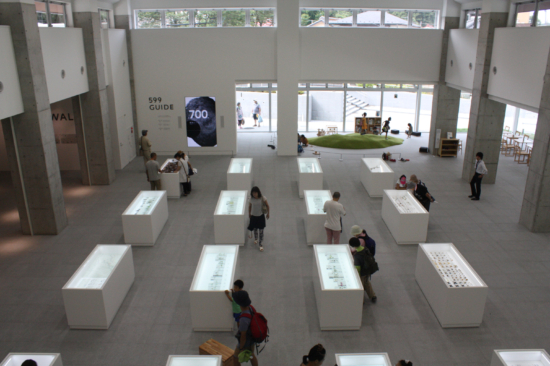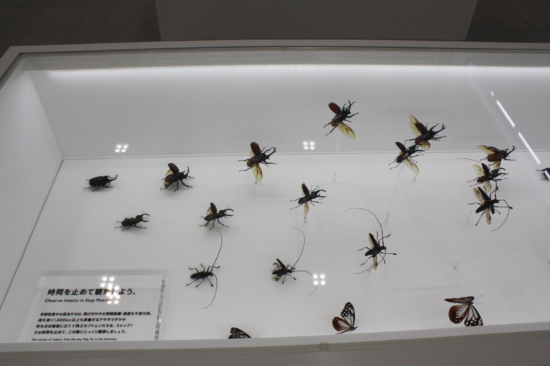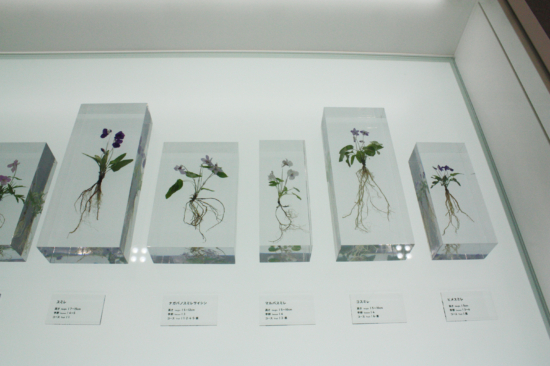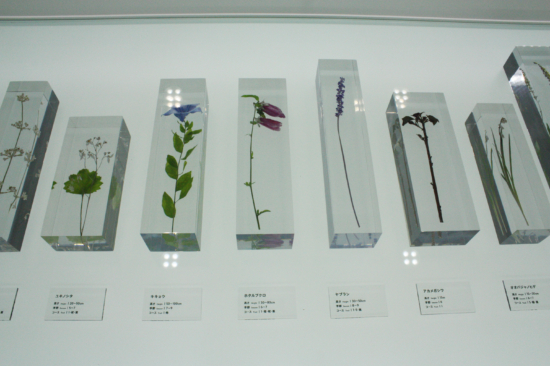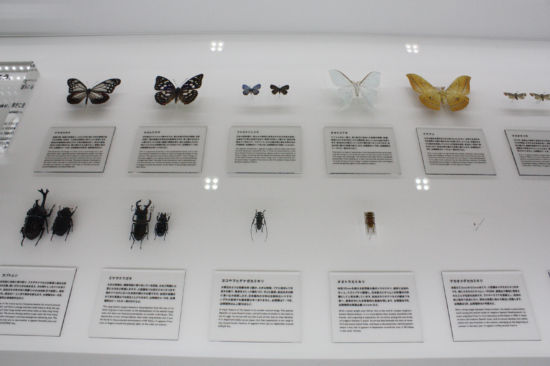 Video exhibition "NATURE WALL"
This is a combination of taxidermied animals on Mt. Takao and images using projection mapping.
The projection map plays once an hour.
The screening time is about 7 minutes.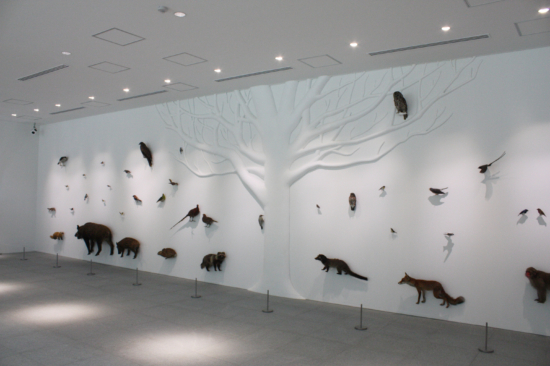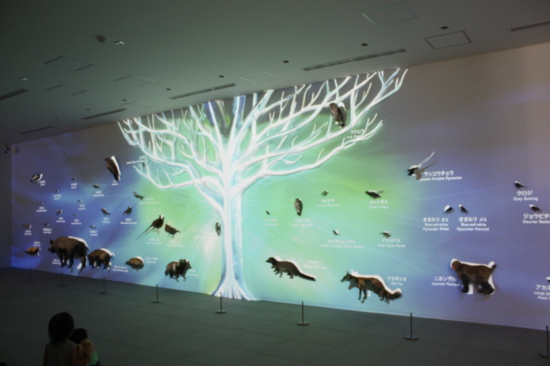 The images and music are produced by famous Japanese creators and are of very high quality.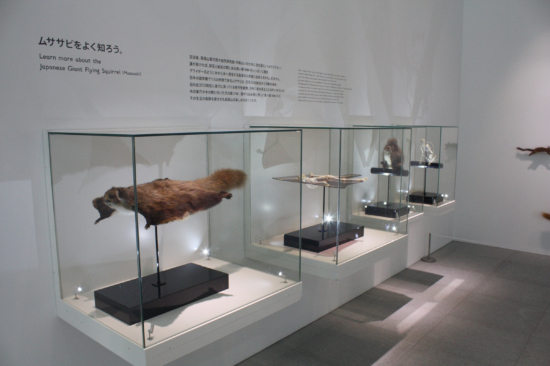 The 599 GUIDE
On the 1st floor, the "599 GUIDE" is played on the monitor.
・ Rules and manners for climbing Mt. Takao
・ How to climb Mt. Takao (trail introduction)
・ Discovery! The secret of Mt. Takao!
All of the animations are explained in an easy-to-understand manner.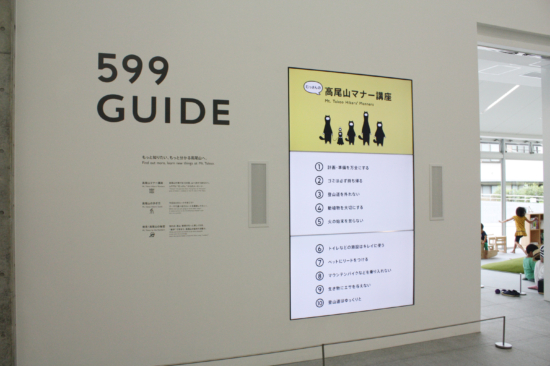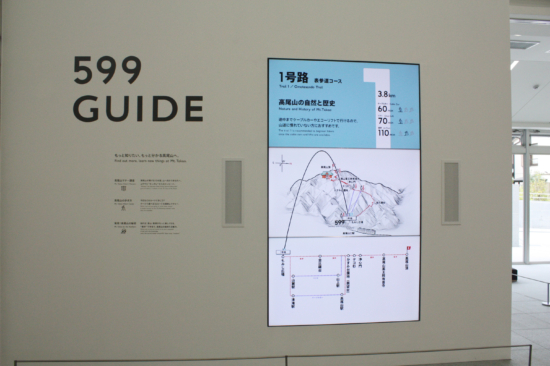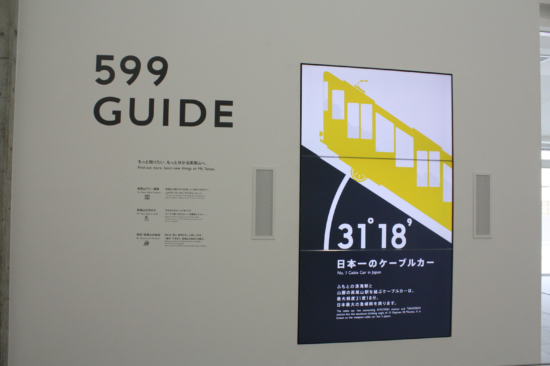 599 CAFE
There is a "599 CAFE" in the space facing the lawn open space where you can have a snack or take a break.
The space uses tables and chairs made from wood harvested in the Tama area and is a relaxing space.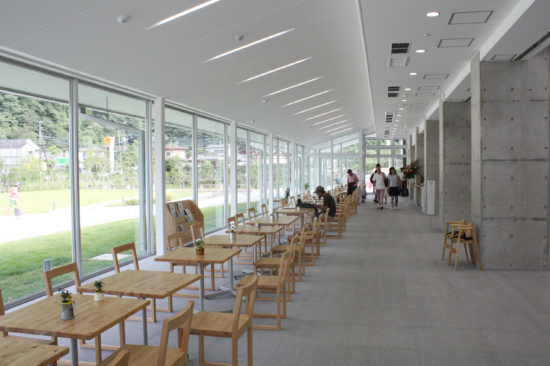 Drinks such as "Takao Coffee Blend" and toast are offered.
Desserts such as soft cream, sundae, and waffles using the milk from Hachioji Isonuma Milk Farm also look delicious.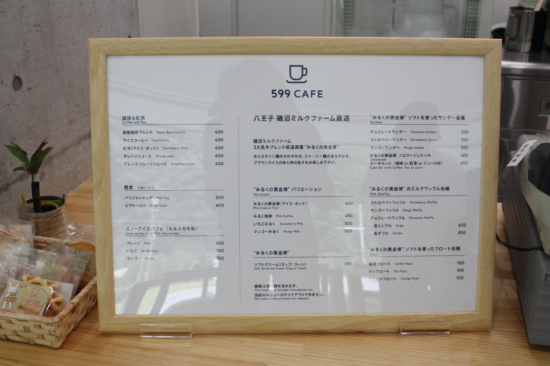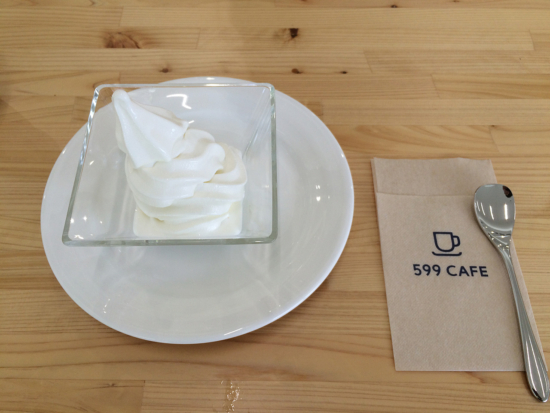 Others
On the 1st floor, there is a kids space called "PLAY MOUNTAIN".
This is a children's playground that reproduces the geographic nuances of Mt. Takao. Take off your shoes and play.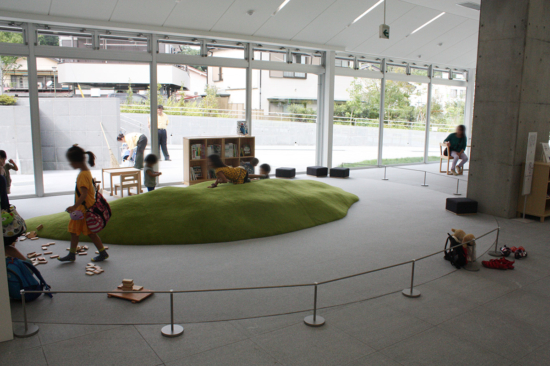 A nice space for families with children.
There is also a "PUBLIC GALLERY" on the 2nd floor that can be used for events and meetings.
Panel display is also held.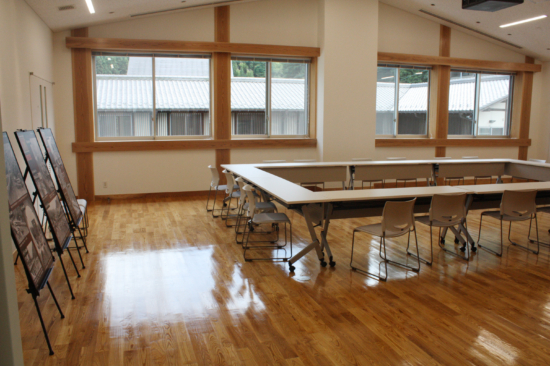 Most of the building is a colonnade, so the second floor is only this PUBLIC GALLERY.
TAKAO599MUSEUM is not only an exhibition but also a disaster prevention base at the foot of Mt. TAKAO.
With the opening of TAKAO599MUSEUM, the area around Mt. Takao is becoming increasingly lively.
It is a facility that can be enjoyed by both young and old, so please stop by when you come to visit Mt. TAKAO.
Information
Address: 2435-3 Takao-cho, Hachioji City, Tokyo 193-0844
TEL: 042-665-6688
Website: http://www.takao599museum.jp/?lang=en
Opening Hours:
8:00~17:00 (from April to November) (Last admission at 16:30)
8:00~16:00 (from December to March) (Last admission at 15:30)
Closed: Open all year round
Admission: Free