Foods & Drinks
Akebono-tei (Dawn's Pavilion)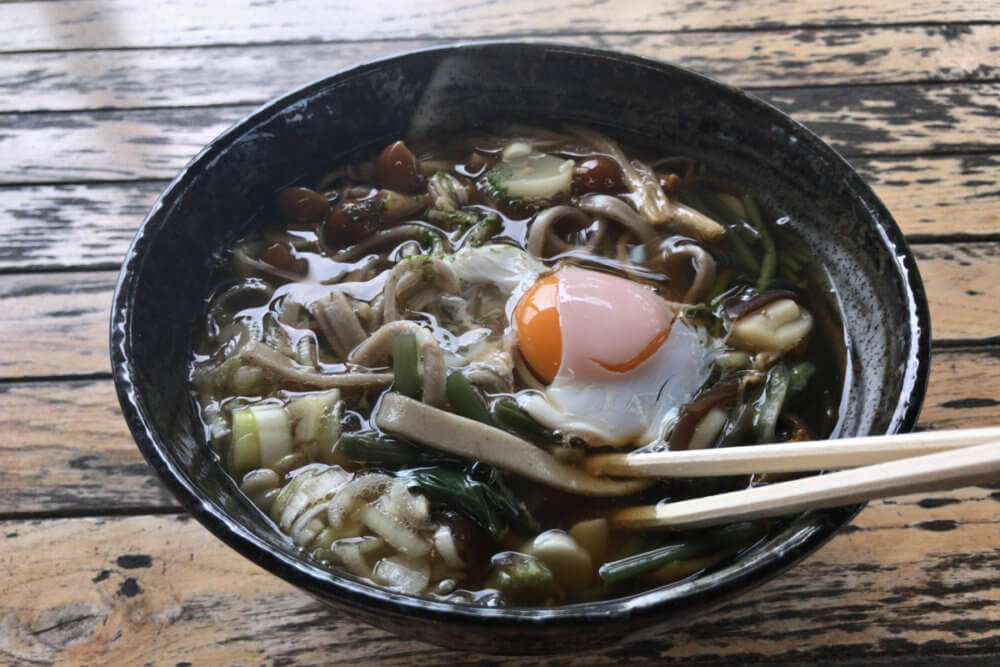 A shop on the top of the mountain that is closest to the observatory. The view is great!
There are three soba shops on the top of Mt. Takao. (Since one is a little below the top of the mountain, there are technically two)
Among them, Nagisatei is the closest to the observatory.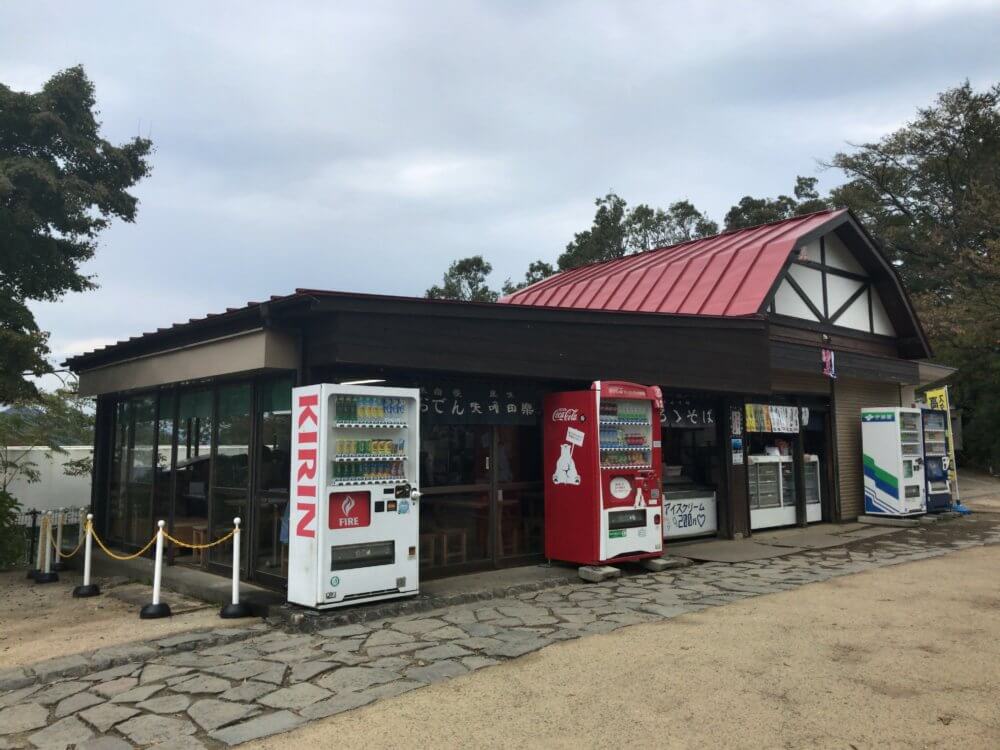 Those who have reached the summit often frequest Akebono-tei for it's proximity to the observatory.
In addition to drinks such as beer, the storefront often sells potato chips.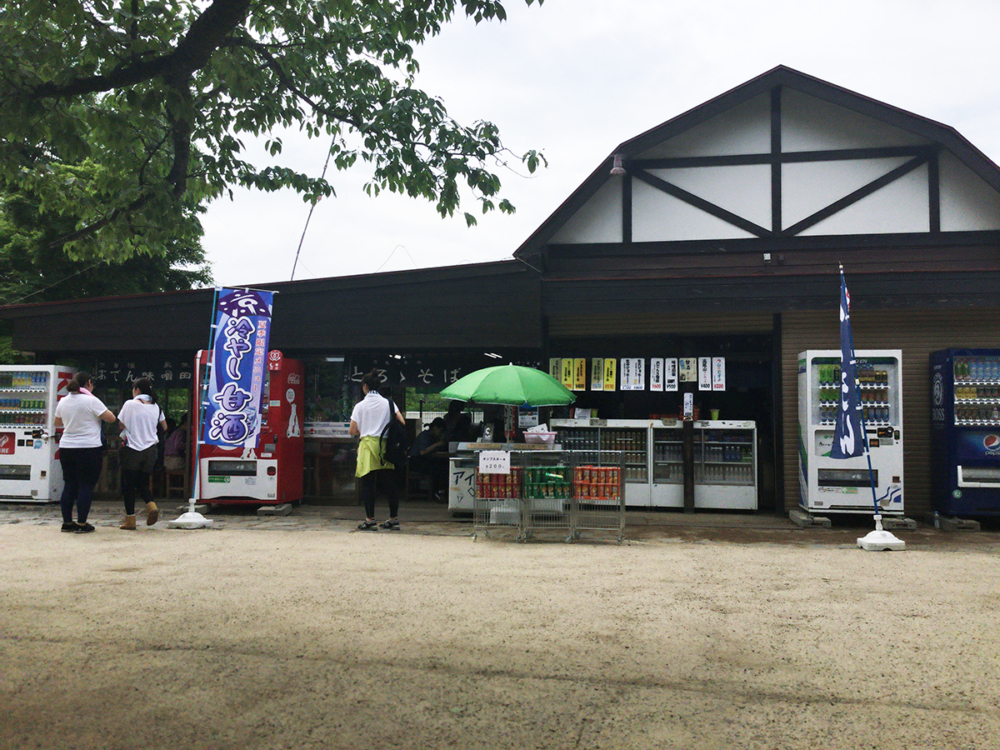 Many shops in Mt. Takao have elderly employees or business owners, however here at Akebono-tei they employ many cheerful young people.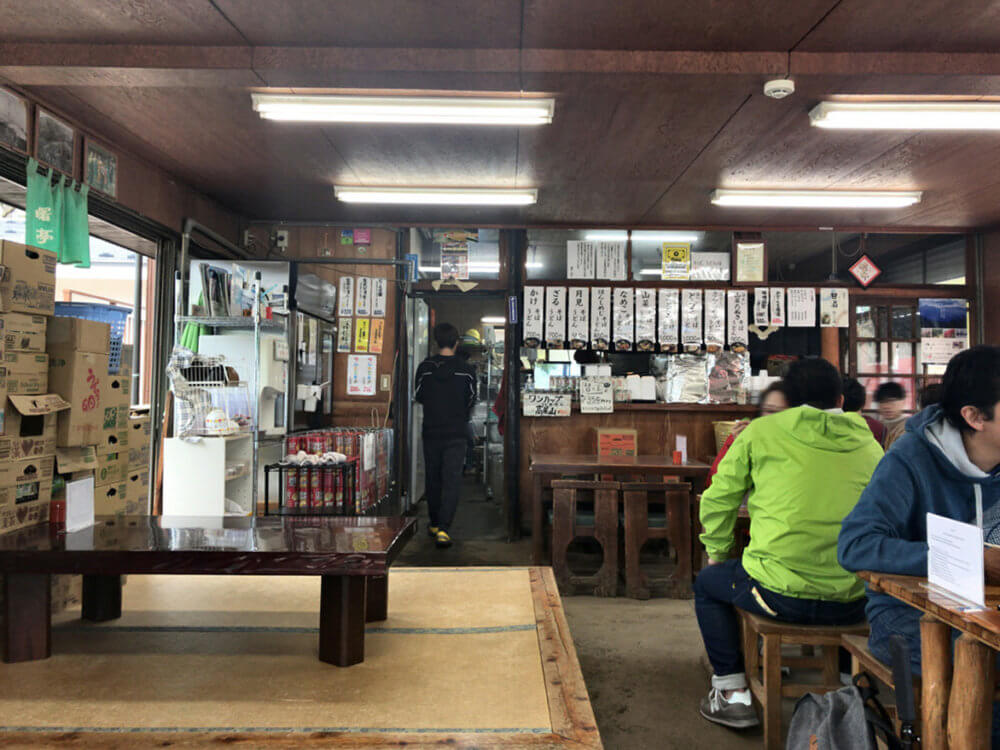 The soba served at Akebono-tei is full of thick noodles.
When you are hungry after a mountain walk, these buckwheat noodles are sure to fill your stomach.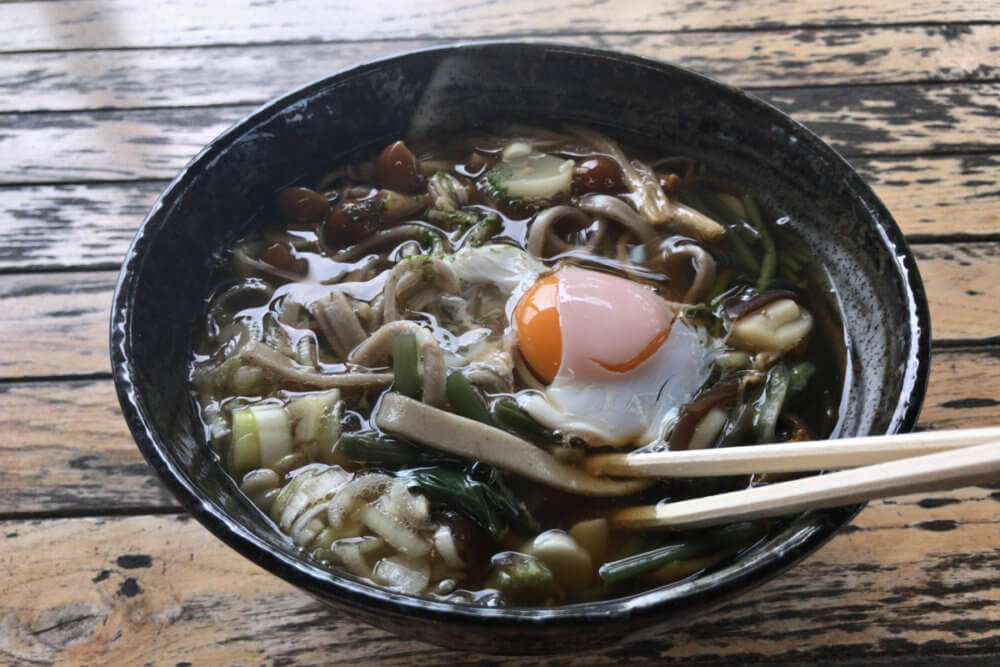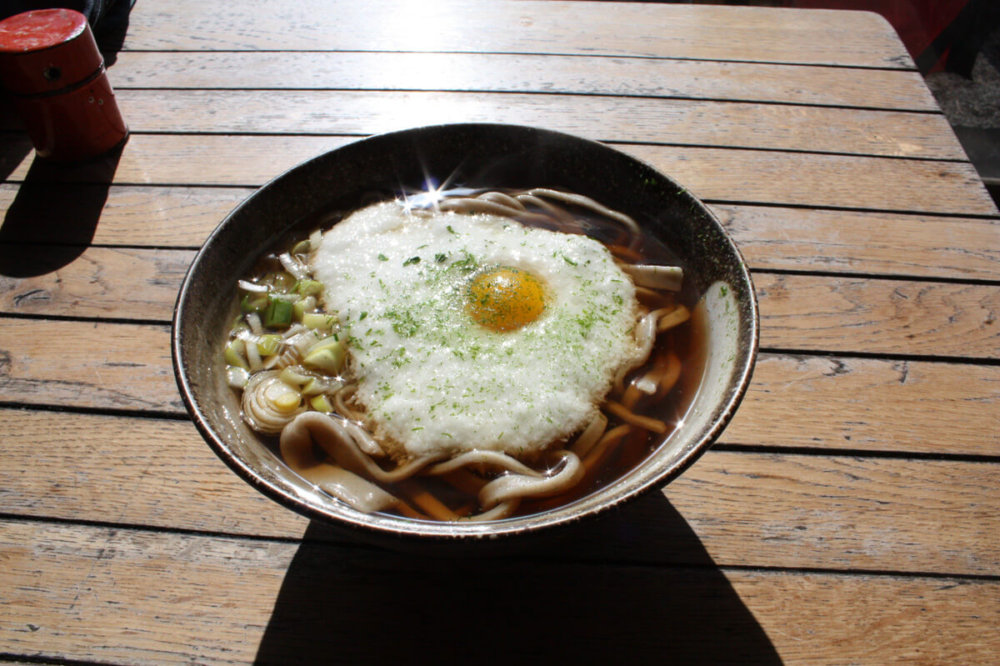 From the inside of the shop, you can look out over the observatory and enjoy the view while eating.
If the weather is nice, you can see the mountains of Tanzawa from inside the shop.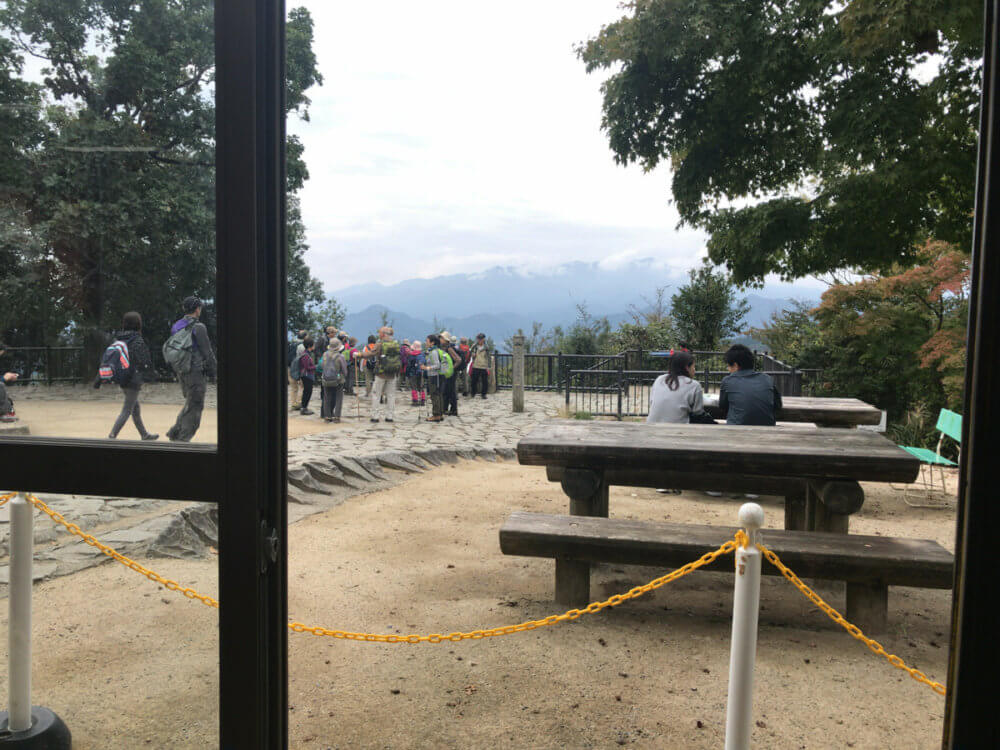 In addition to soba and udon, they also serve oden and miso-dengaku, these are different kinds of vegetable soups.
There is also sake, which pairs well with oden!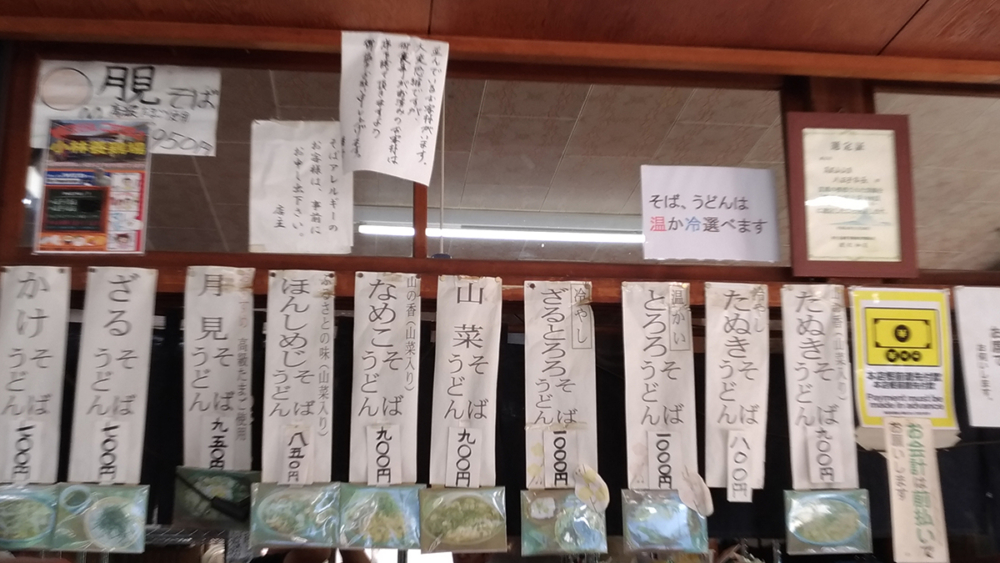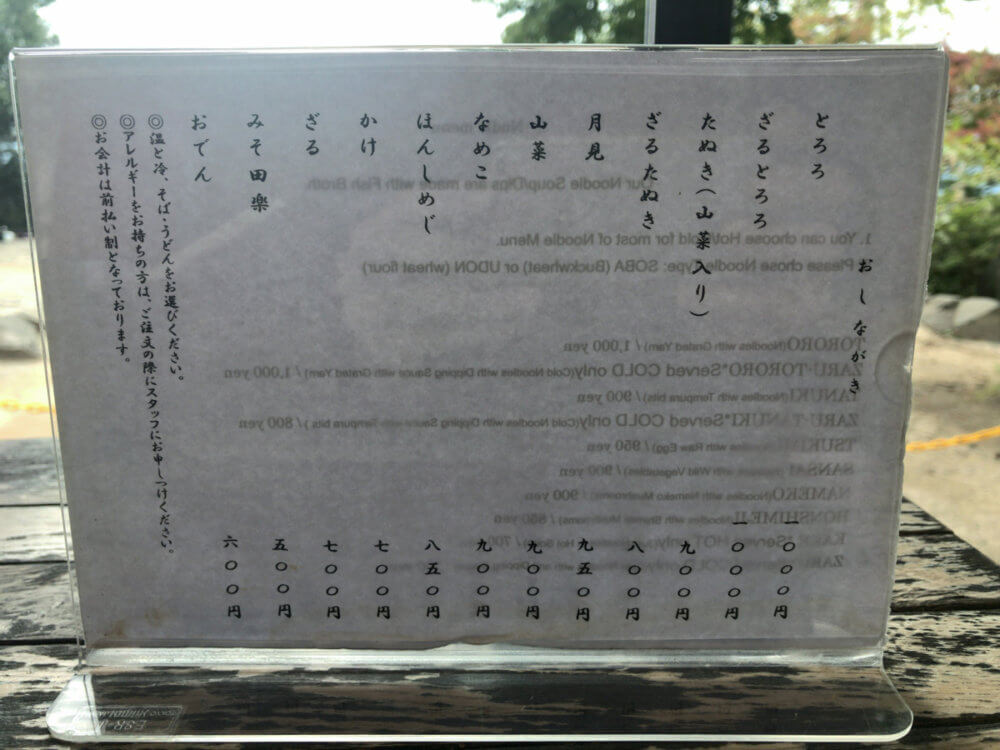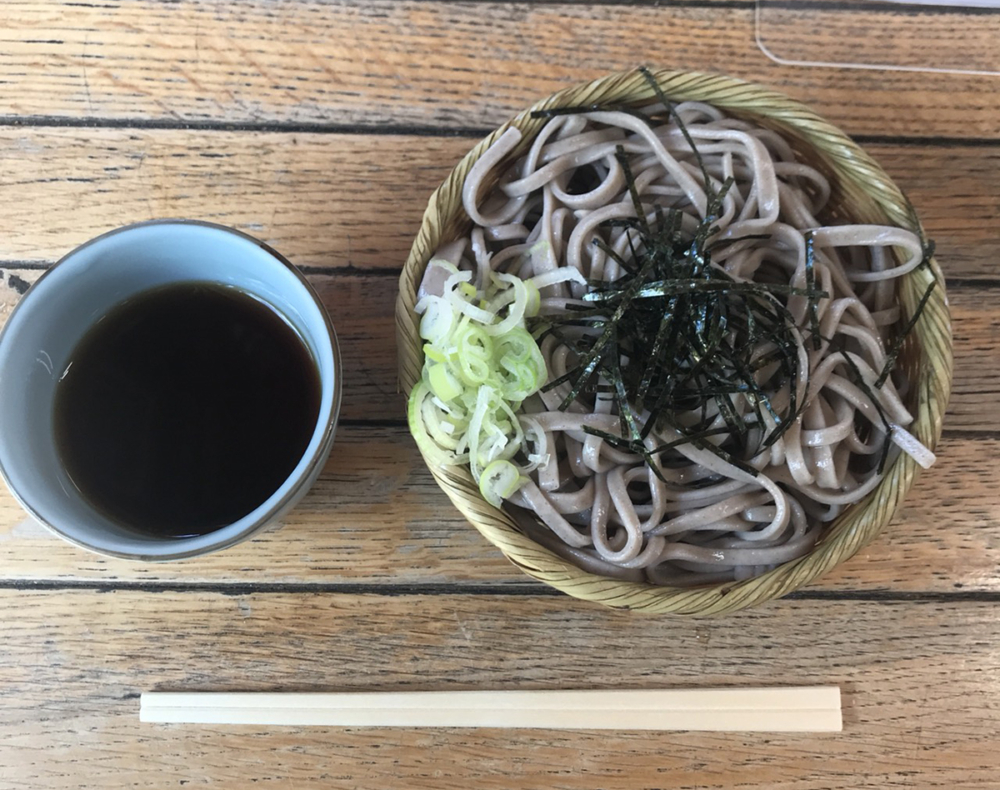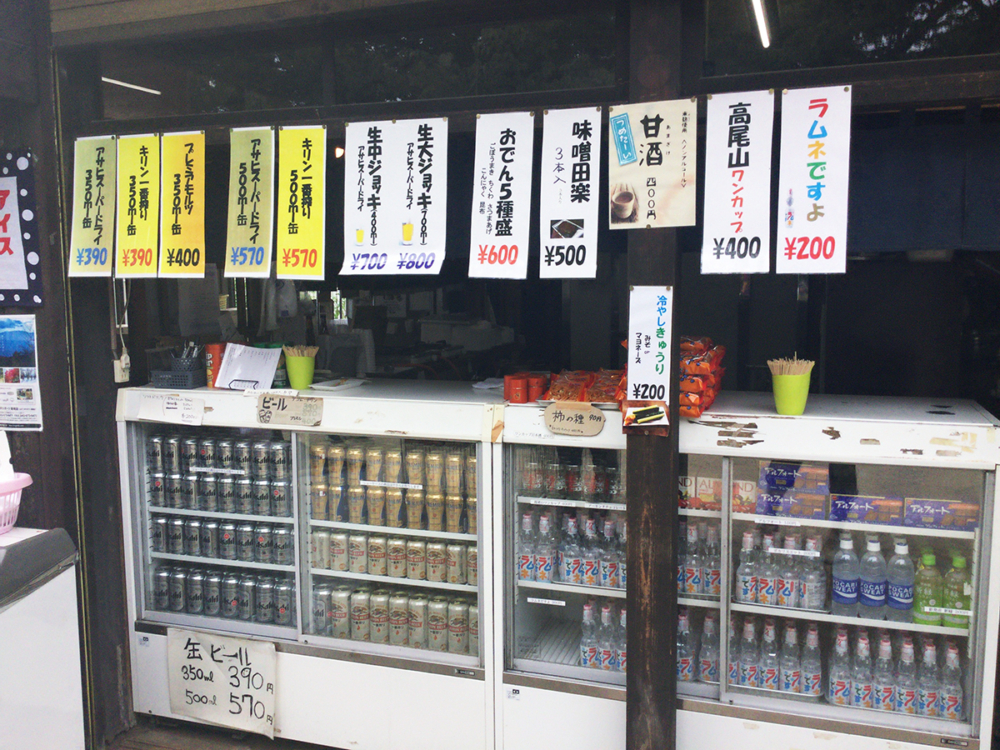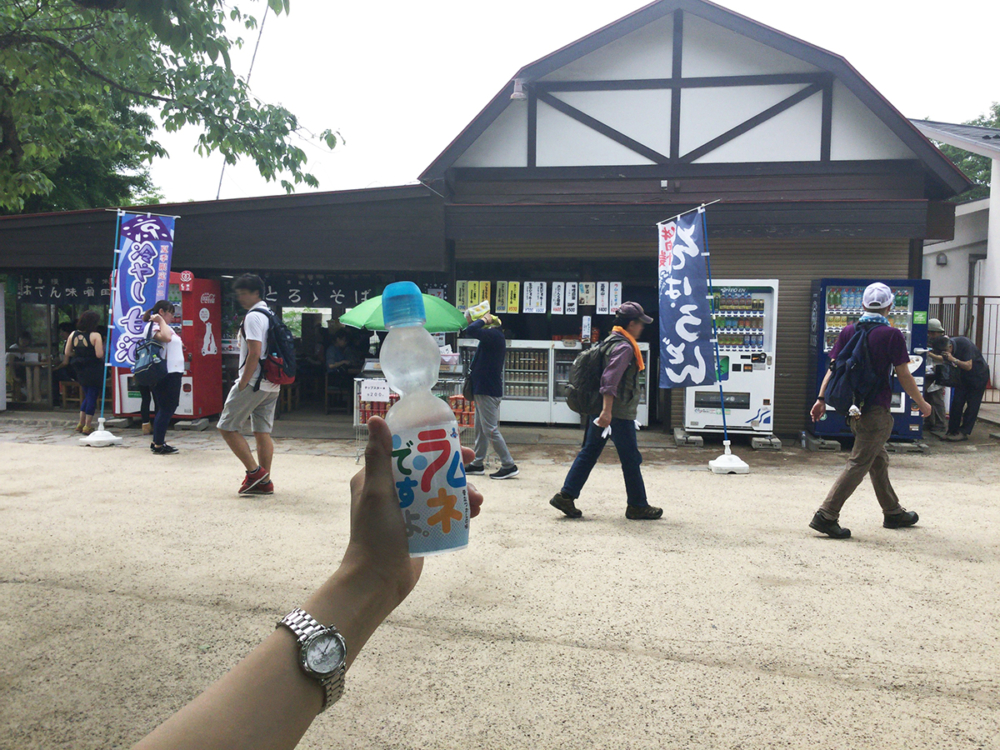 There are many shops on Mt. Takao that are closed on weekdays, but among them, this shop is rarely closed.
When you stop to take a break at the top of the mountain, you can choose to either eat inside the store or order food to-go.
Since there are only a few shops on the top of the mountain, Akebono-tei also has a long line during the peak season. (Especially around noon time)
If you arrive around that time during one of the busy seasons such as the changing of the fall leaves or Golden Week, be prepared to wait a little bit before getting your meal.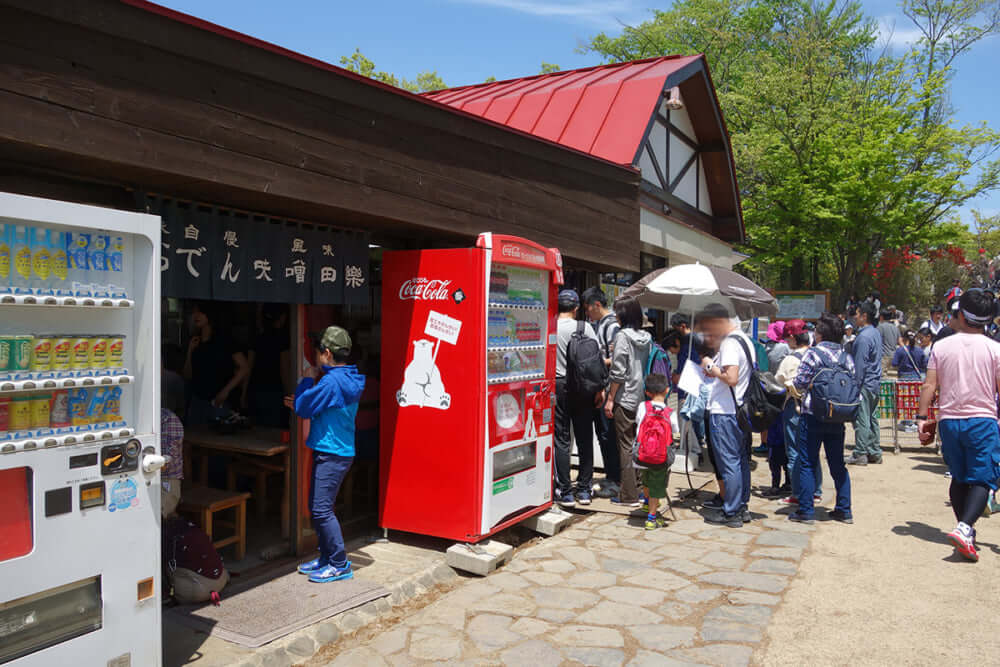 Information
Address: 2176 Takaocho, Hachioji City, Tokyo
TEL: 042-663-1386
Opening hours: 10:00~16:00
Irregular holidays
Menu
Tororo Soba / Udon 1000 yen
Tsukimi Soba / Udon 950 yen
Nameko soba / Udon 900 yen
Oden (5 types) 600 yen
Miso Dengaku (3 pieces) 500 yen
Amazake 400 yen