Foods & Drinks
Takahashiya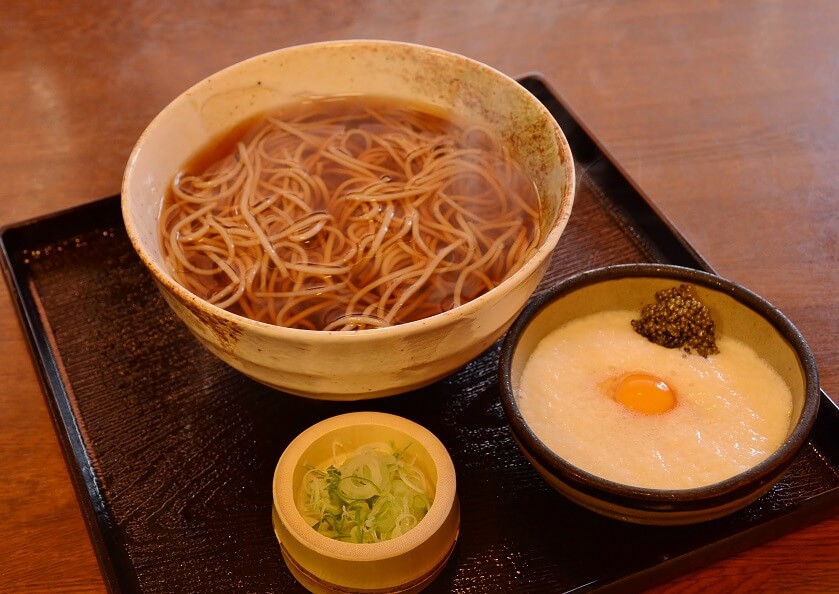 A large persimmon tree grows through the roof!
There are many soba noodle shops at the foot of Mt. Takao. Among them, the "Takahashiya" building has a history and a taste of times long since past.
Founded around 1830, it was a ryokan (inn) in the past, but it has become a shop that offers soba from the Showa era.
A distinctive feature of Takahashiya is that a 150-year-old kaki (Japanese persimmon) tree grows through the roof of the building.
In autumn it fruits beautifully.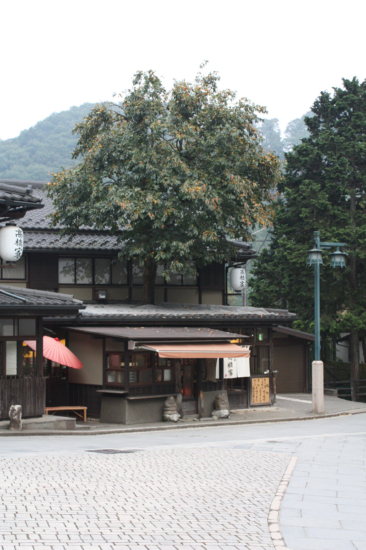 There are chairs and Japanese-style seats in the store.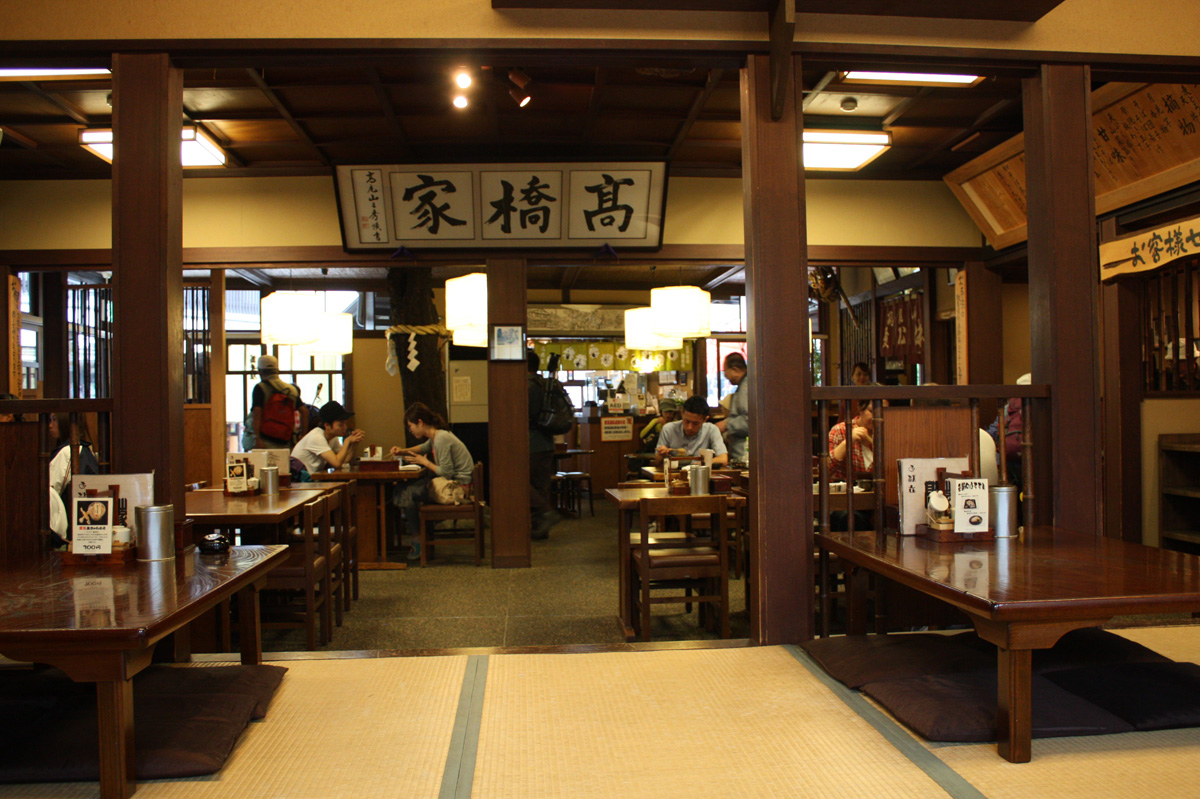 The persimmon tree is decorated with a sacred rope.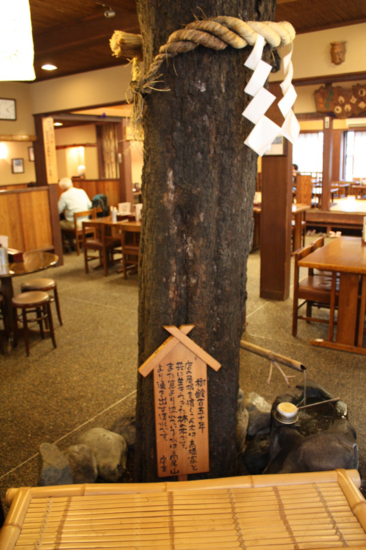 There are soba noodles, such as Tororo (grated Yam) Soba, Tempura soba, Kamonegi (duck and scallions) soba and Sansai (mountain vegetables) soba.
In Tororo Soba, there is a quail egg and "Tonburi" (belvedere fruit).
The soba is thin and easy to eat.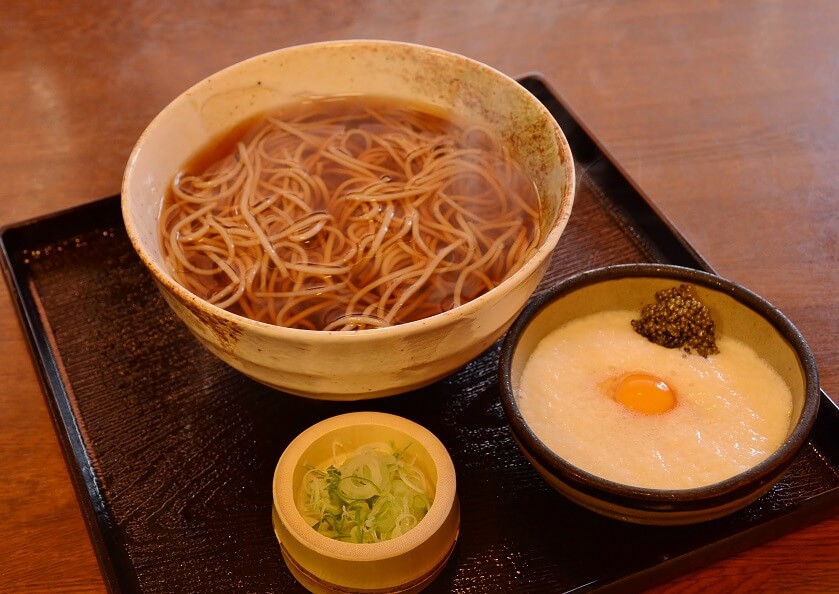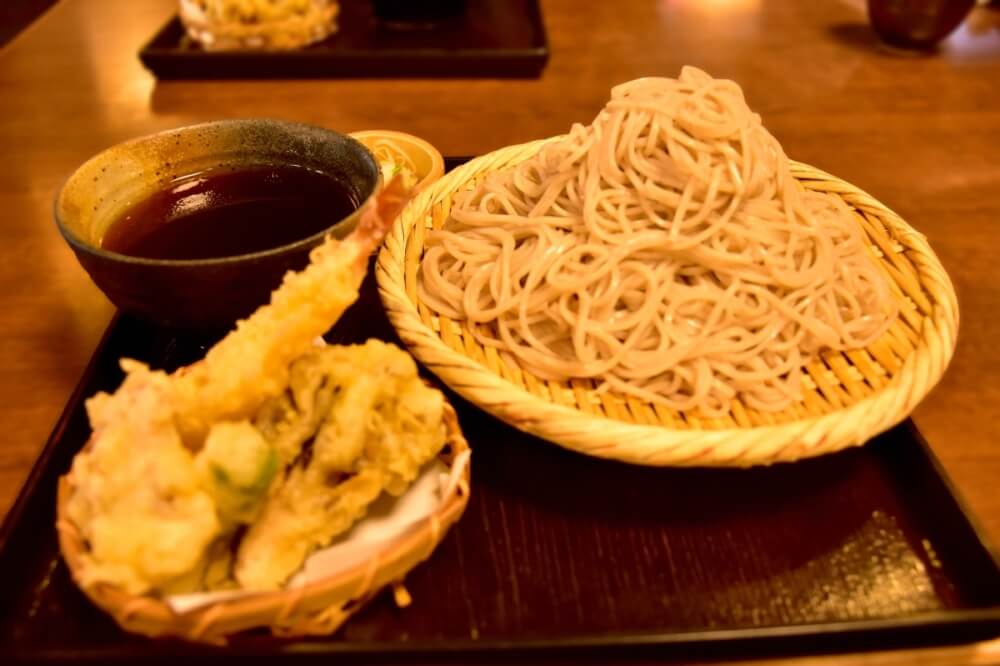 There are also rice dishes such as barley mixed rice with grated yam.
They have grilled miso and soba dumplings that serve as a snack best paired with sake.
(Soba beer, soba liquor, persimmon liquor, and other rare sakes! Soba tea shochu seems to be delicious)
Desserts such as persimmon sherbet named after resident persimmon tree and the confectionery of "Kurumi Soba" are also available.
Takahashiya also serves soba tea, which is delicious.
You can refill your cup with soba tea as many times as you like.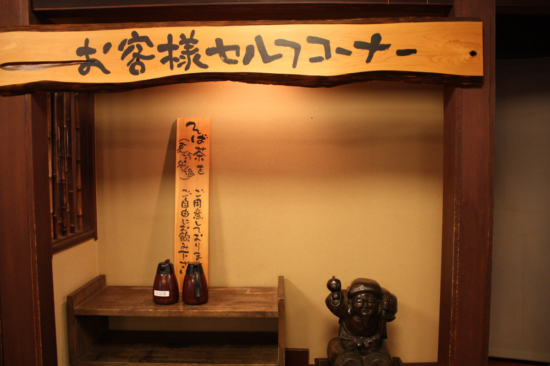 Takahashiya is often crowded because it is a good location for everyone to go from Takao Sanguchi Station on the Keio Line to the cable car Kiyotaki Station.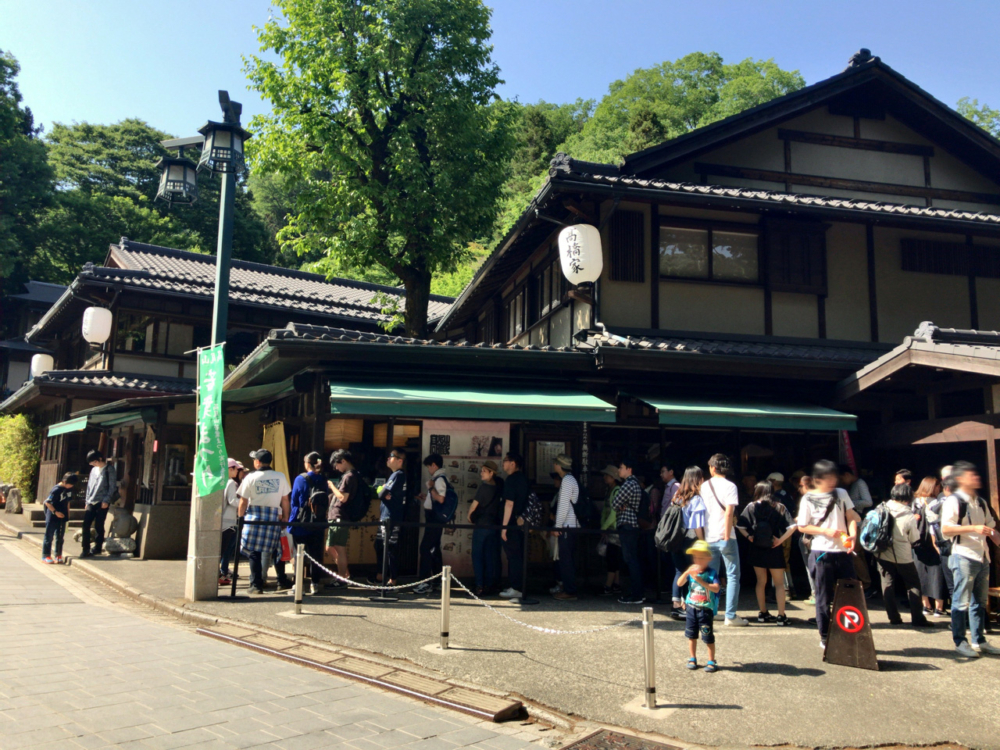 Shops at the foot of Mt. Takao often close early or do not open on weekdays, but Takahashiya is open almost everyday.
Let's visit this beautiful soba restaurant and the persimmon tree!
Information
Address: 2209 Takaocho, Hachioji City, Tokyo 193-0844
TEL: 042-661-0010
Website: http://www.takahasiya.com/
Opening hours: 10: 00-18: 00 (last order 17:30)
Regular holiday: Open indefinitely (except for summer, winter and spring holidays)
Menu
Tororo (grated Yam) Soba 900yen
Kamonegi (duck and scallions) soba and Sansai (mountain vegetables) soba 1,200yen
Tempura soba 1,300yen
Barley mixed rice with grated yam 1,200yen
Soba dumplings 450yen
Persimmon Serbet 450yen