Foods & Drinks
Gongen Chaya (Gongen Tea House)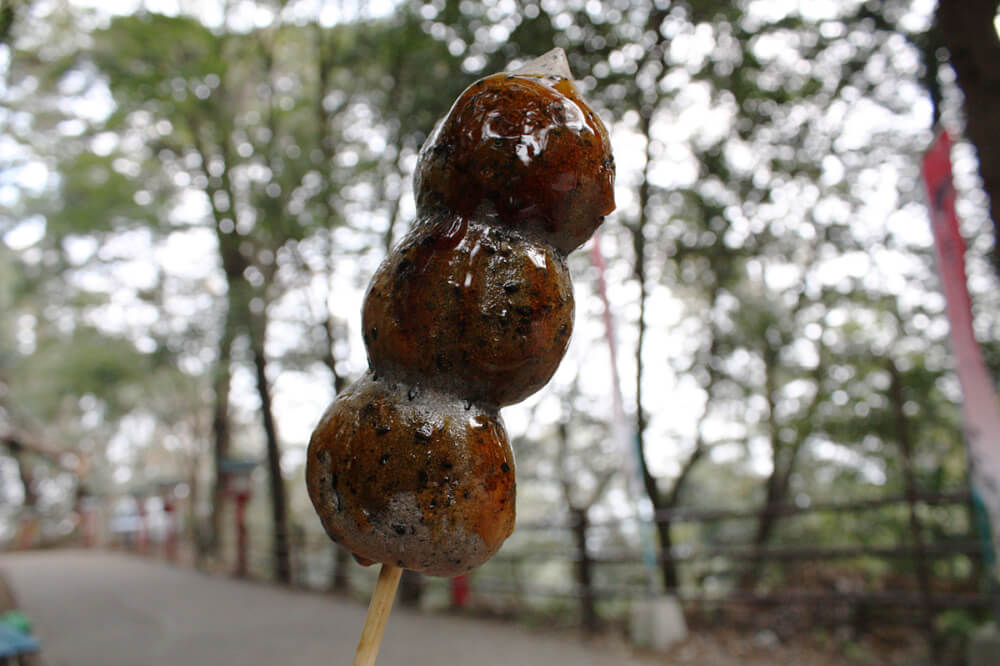 Take a break just before Yakuo-in. A popular shop that is famous for their sesame products!
"Gongen Chaya" is located at the end of climbing Otokozaka and Onnazaka on Trail 1.
A lot of people take a break just after climbing the hill, so the teahouse is usually fairly busy.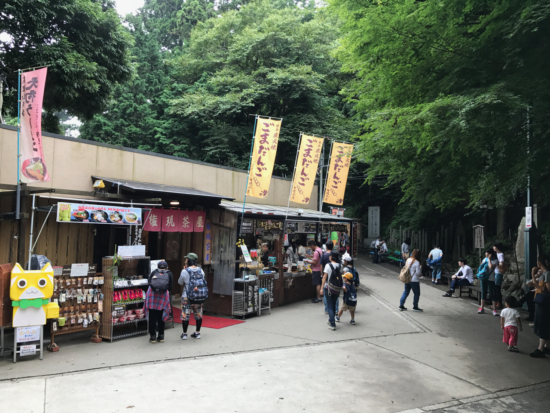 This shop has "Goma-dokoro" (Goma means sesame seeds) and sells a lot of food using sesame seeds.
Among them, the most popular is "Goma Dango".
Dango is a Japanese dumpling made of rice flour.
You can eat this local speciality freshly baked at the storefront because it is always baked on bed of charcoal.
The outside is crispy, while the inside is chewy, and the flavor of black sesame is all but addictive.
They say that one dango ball contains 2300 black sesame seeds.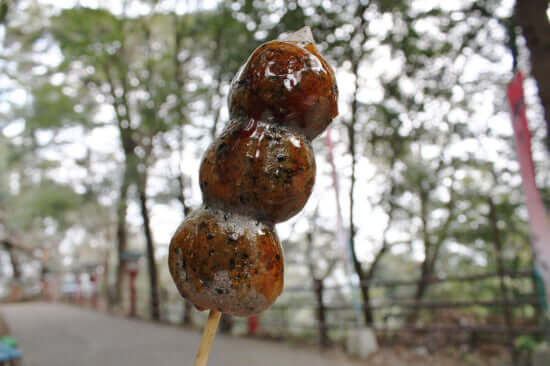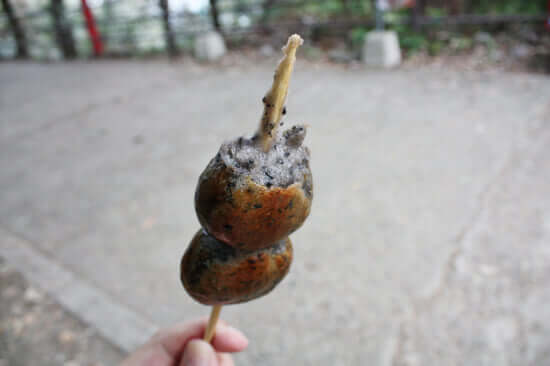 In addition to black sesame, there is also gold sesame. It's also interesting to compare eating.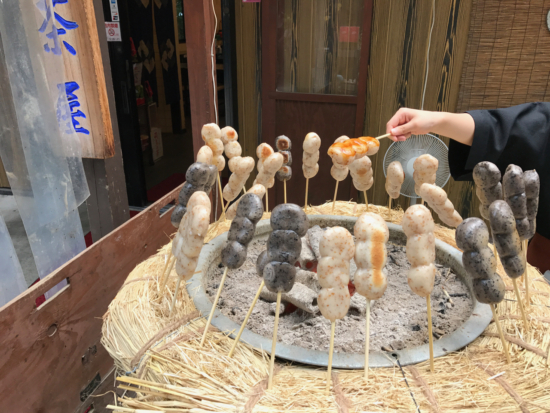 By the way, when you receive a dango, the shop staff cuts the root of the skewer.
This means "cut the skewer" (skewer means suffering and death in Japanese pronunciation).
As expected, it is a tea house on the approach to Yakuo-in.
There is also a nice free tea service
"Rich milk gelato" is popular choice to go along with Goma Dango.
This milk gelato is made from the milk of "Isonuma Farm " in Hachioji City, and contains 3 types of milk.
You may also choose to sprinkle sesame on your gelato!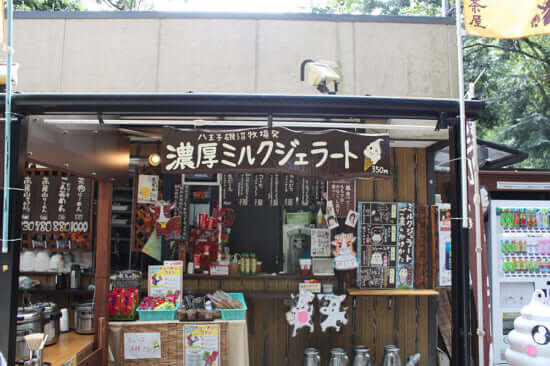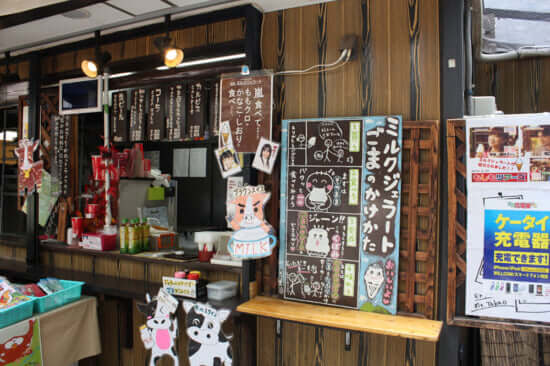 In addition to over-the-counter sales, Gonge chaya also serves meals in the store.
Gongen Chaya also operates a ramen shop elsewhere, so the ramen is guaranteed to be delicious.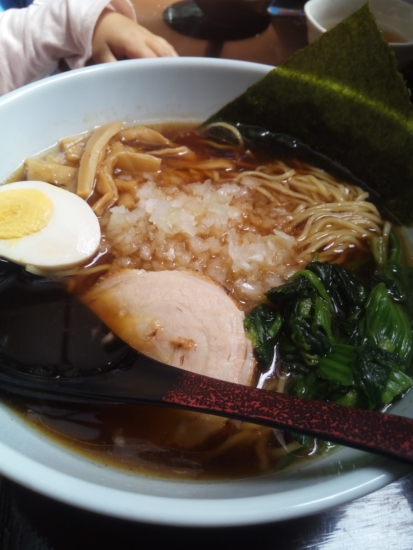 "Tengu Ramen" is a special menu with 10 kinds of ingredients in a soup with plenty of black sesame seeds.
In-store dining is also recommended.
Gongen chaya's foods change from time to time and new menus are increasing.
The new menu will continue to entertain visitors.
Information
Address: 2177 Takaocho, Hachioji City, Tokyo
TEL: 0426-61-2361
Opening Hours: 11: 00-16: 00 (Storefront 10: 00-)
Irregular holidays
Website: http://www.mount-takao.com/gongen/
Menu
Goma Dango 350 yen
Rich milk gelato 350 yen
Tengu Ramen 1000 yen