Foods & Drinks
599 CAFE (599 MUSEUM)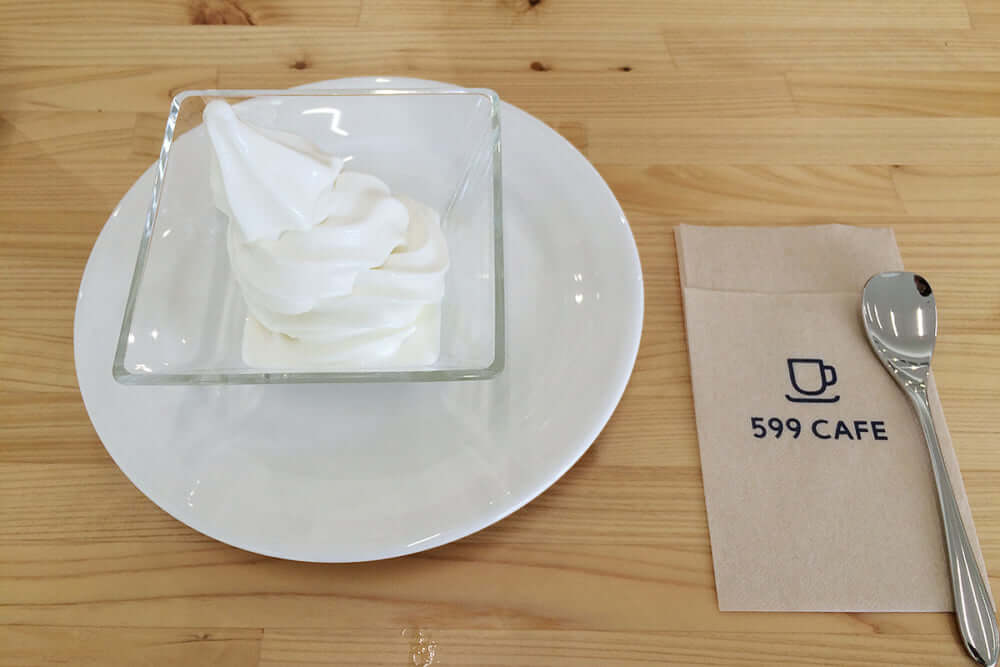 Take a break and enjoy coffee at the Museum Cafe!
You may think that there are no casual cafe near Mt. Takao where one can take it easy.
But did you know about "599 CAFE" in the TAKAO 599 MUSEUM ?
TAKAO 599 MUSEUM is a tourist facility opened by the city of Hachioji in 2015.
Next to the museum's spacious exhibition, there is a cafe space with tables and chairs made from materials collected from the Tama area.
The cafe overlooks an open meadow, where you can relax in an open atmosphere.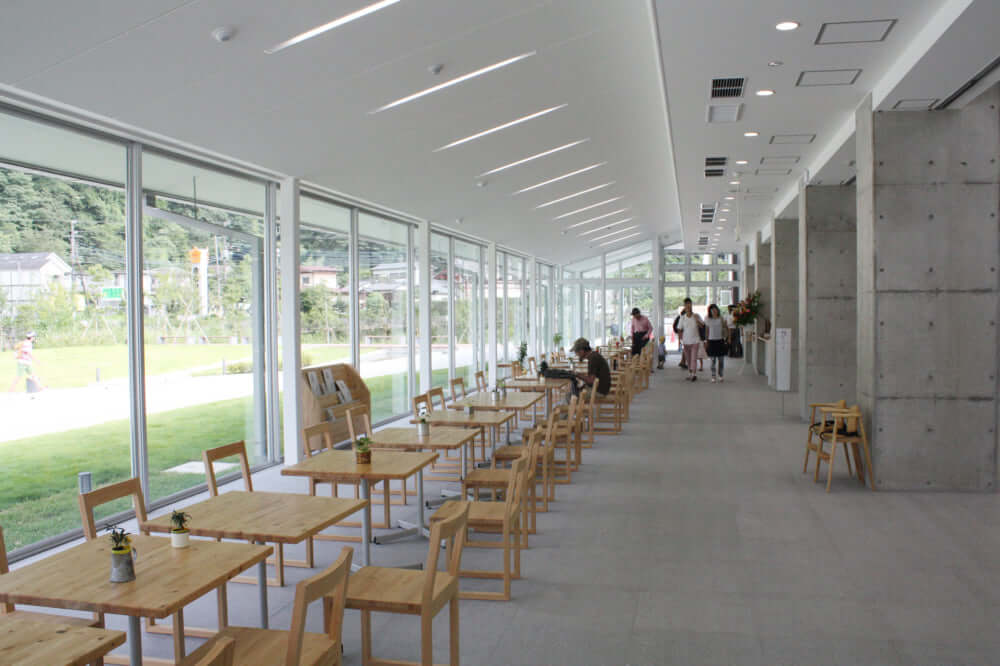 There are plenty of seats, and great for groups.
The above photo shows the layout at the time of opening, but the layout of the table and chair changes from time to time.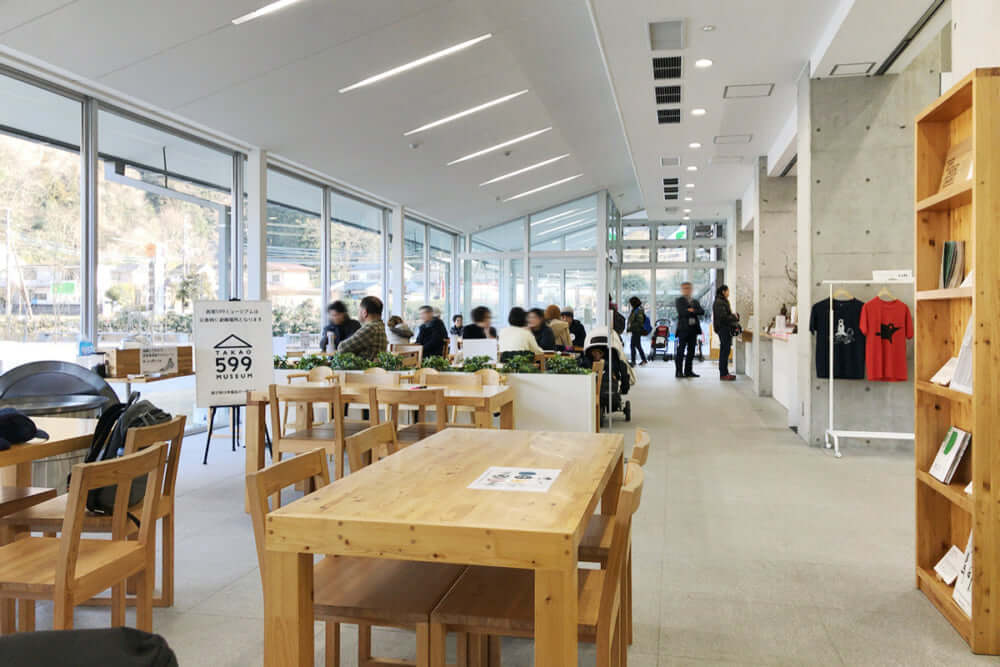 A popular order is "Takao Coffee Blend".
In addition to the normal size of 400 yen, there is a siphon blend that is filled with a siphon for 550 yen (+150 yen).
599 CAFE is a self-service establish, much like Starbucks, but in the case of  the siphon blend, the shop staff will bring it to your seat later.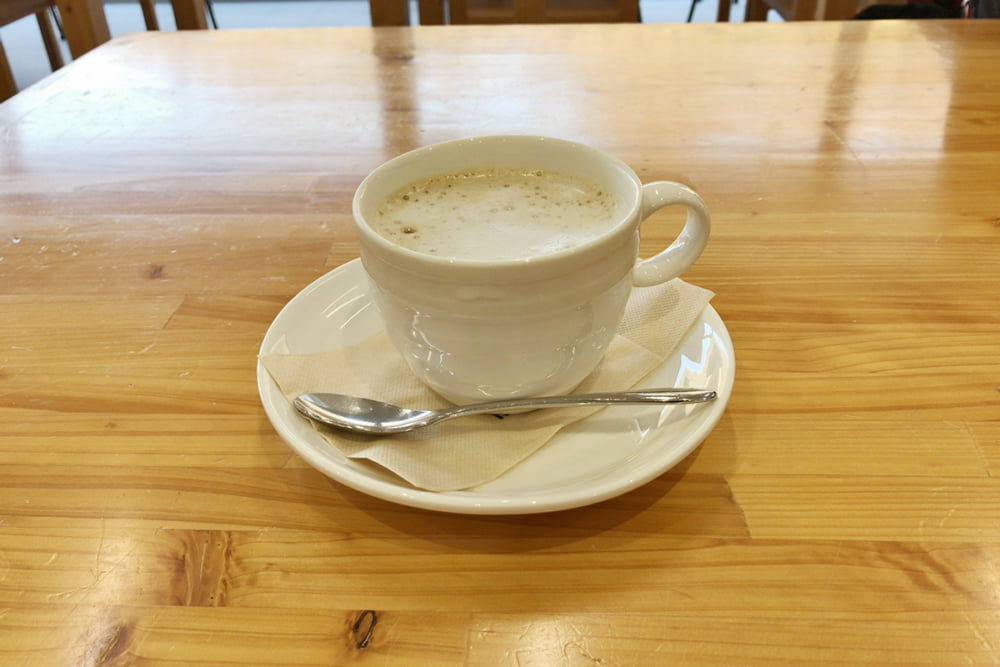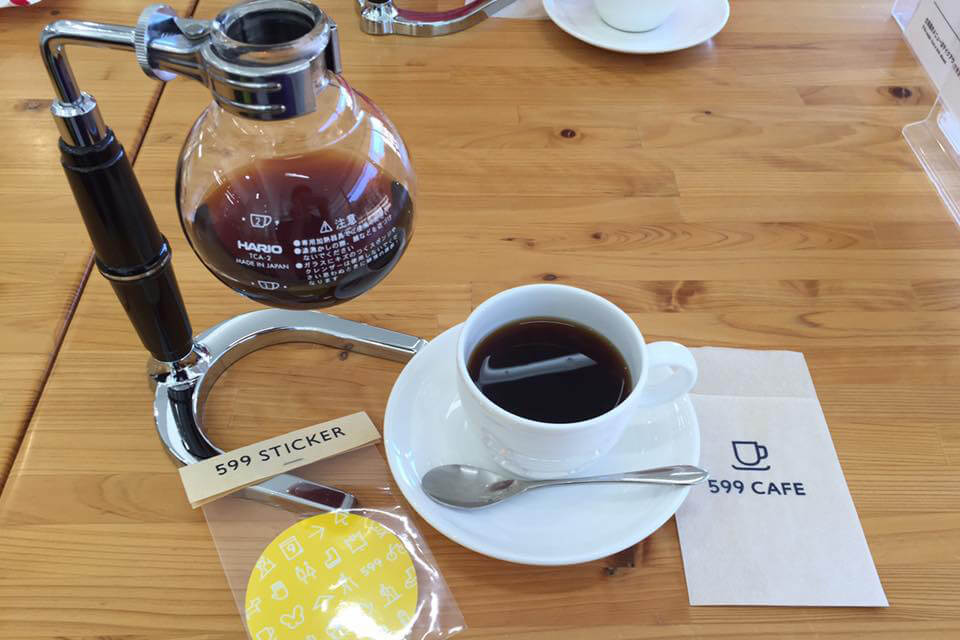 The sweets at 599 CAFE use the "Golden Ratio of Milk", a milk blend of 3 popular dairy cows manufactured by "Isonuma Milk Farm" the famous dairy ranch is Hachiouji.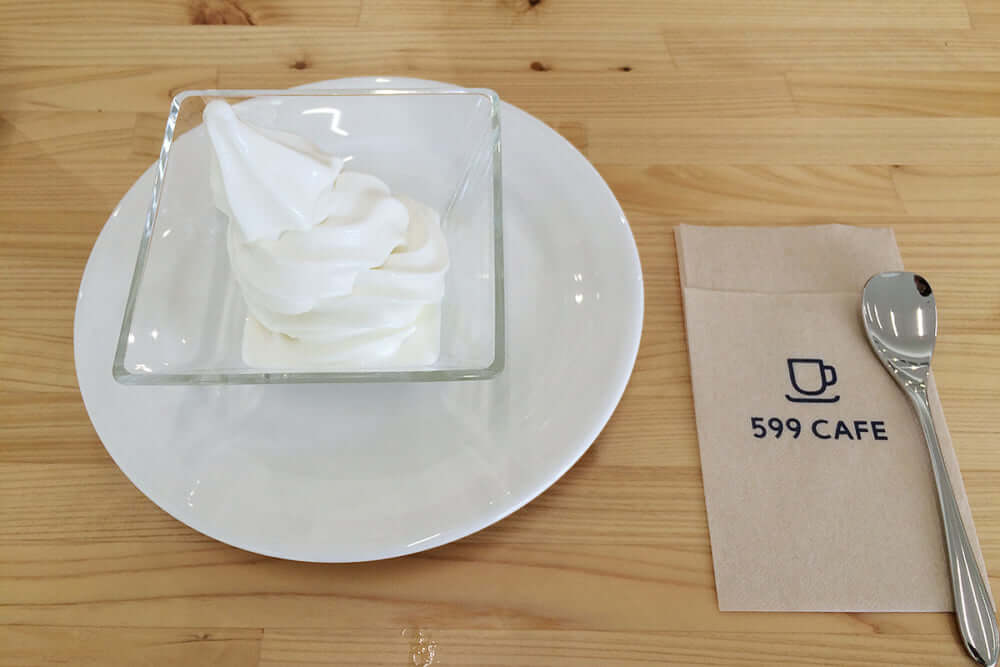 Sundaes and floats with soft ice cream, milk waffles, and cheese cakes are also popular.
The sundae and waffles are fun to choose from, including "Berryberry", "Strawberry", "Mango", "Chocolate" and "Takao Honey"!
The cake is also available in a set with coffee and tea.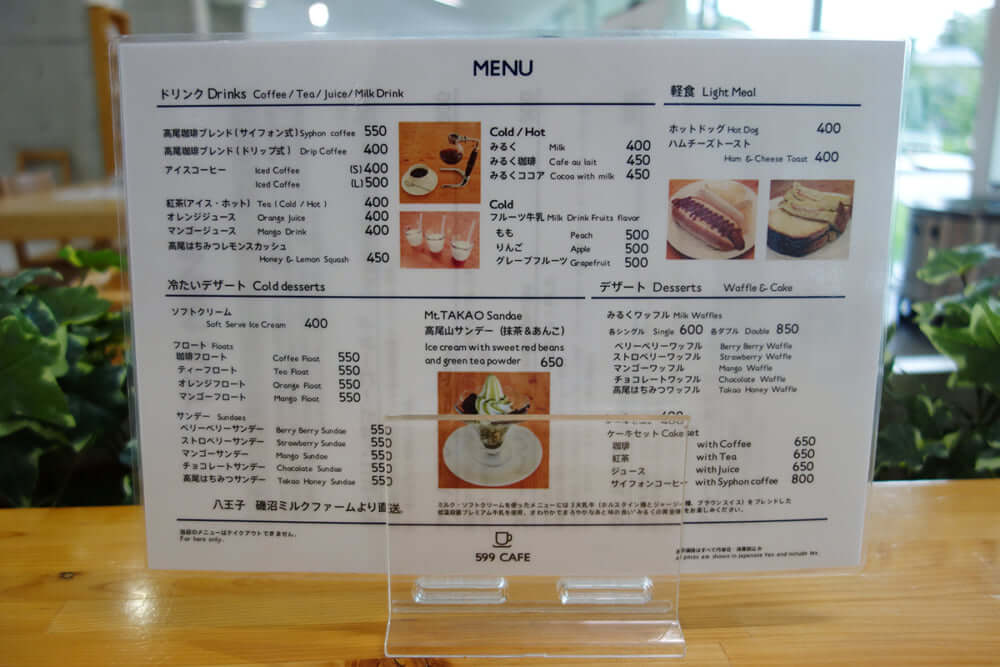 In the 599 CAFE cafe space, outside food is also allowed.
This is possible because TAKAO 599 MUSEUM is operated by Hachioji City as a tourism town development base.
How about using it as a rest space?
This is the perfect cafe for when you want to take a break rather than getting back on the train as soon as you get down from the mountain.
Please take a break and visit the exhibition.
Information
Opening hours:
11: 00-17: 00 (April-November)
11: 00-16: 00 (December-March)
* Last order 30 minutes before closing time
Address: 2435-3 Takao-cho, Hachioji City, Tokyo (TAKAO 599 MUSEUM)
TEL: 042-665-6688
Website: http://www.takao599museum.jp/cafe/
Menu
Takao coffee blend (siphon) 550 yen
Takao coffee blend (drip) 400 yen
Iced coffee 400 yen
Black tea (ice/hot) 400 yen
Soft cream 400 yen
milk waffles single 600 yen、double 850 yen
Fromage cake 400 yen
Cake set (coffee or tea) 650 yen