Foods & Drinks
Mt. Takao Beer Mountain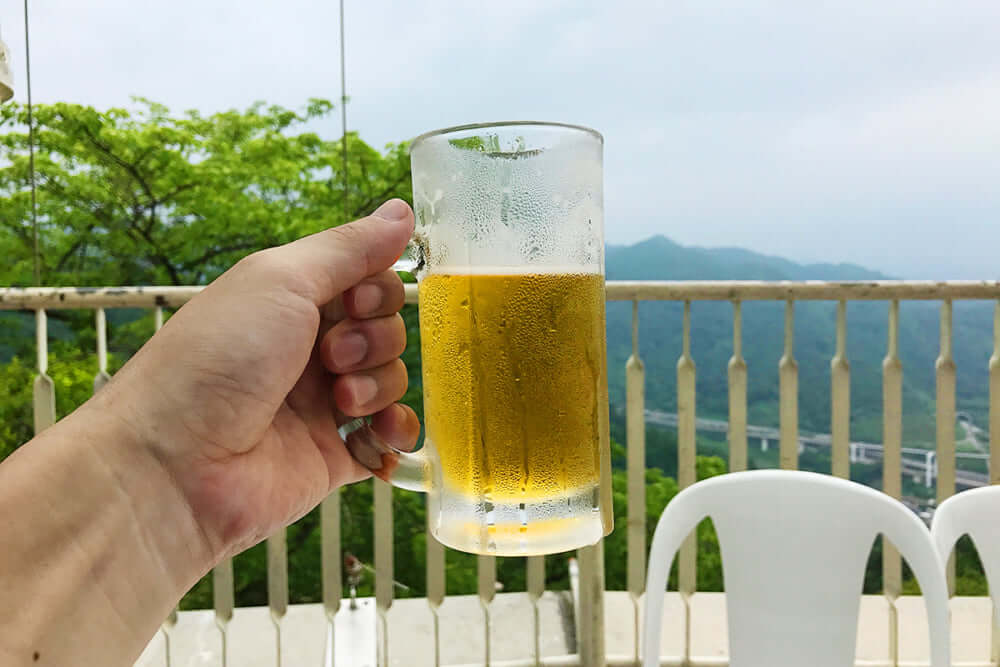 A beer garden at an altitude of about 500 meters, limited to June-October. All you can drink and eat at the mountain observatory!
In Japan beer gardens are popular in summer.
Beer gardens are located on the rooftops of buildings in the city center, but in Mt. Takao we do things a little differently!
Here there is a beer mountain in observatory near the summit!
Although it runs during a limited period between June to October, many visitors come to experience nature on Beer Mountain every year.
On the weekends of August and September, tickets are often sold out!
The Beer Mountain venue is just off the cable car Takaosan Station (upper station).
The altitude of the venue is about 500m (488m to be precise) and is used as an observation deck.
The view is breathtaking and overlooks Shinjuku in the east.  And in the distance you can even see Sky Tree if the view is good!
Place
Immediately after getting off the cable car at Takaosan Station
Period
From June 15th to October 15th. Every day
business hours
13: 00-21: 00 (Last order 20:45)
Number of seats
Approximately 600 seats
Among these, 120 reserved seats are for reservations. There are over 300 seats under the roof.
Tickets
Men: 3,800 yen (3,500 yen for those 65 and over)
Women: 3,600 yen (3,300 yen for those 65 years and older)
High school student: 3,300 yen
Junior high school student: 2,500 yen
Elementary school student: 1,500 yen
Infant (over 3 years old): 500 yenExcess charge: An additional 500 yen is charged to those who stay past two hours
(500 yen for each 30 minutes over on weekdays and  1,000 yen on weekends and holidays)* Includes all-you-can-eat / drink for 2 hours.
Reservation
Reservations are possible for 4 or more people on weekdays and 10 or more on weekends and holidays.
Reservations can be made by phone ( 042-665-9943 ) or on their website .
Part of the venue is reserved, but seats cannot be designated.
You may cancel up to 3 days before the reservation date.
Numbered ticket
Numbered tickets are issued depending how much traffic the venue recieves.
Other
Between June 15th-October 15th cable car hours of operation will be extended until 21:15.
* All information has been updated as of 2019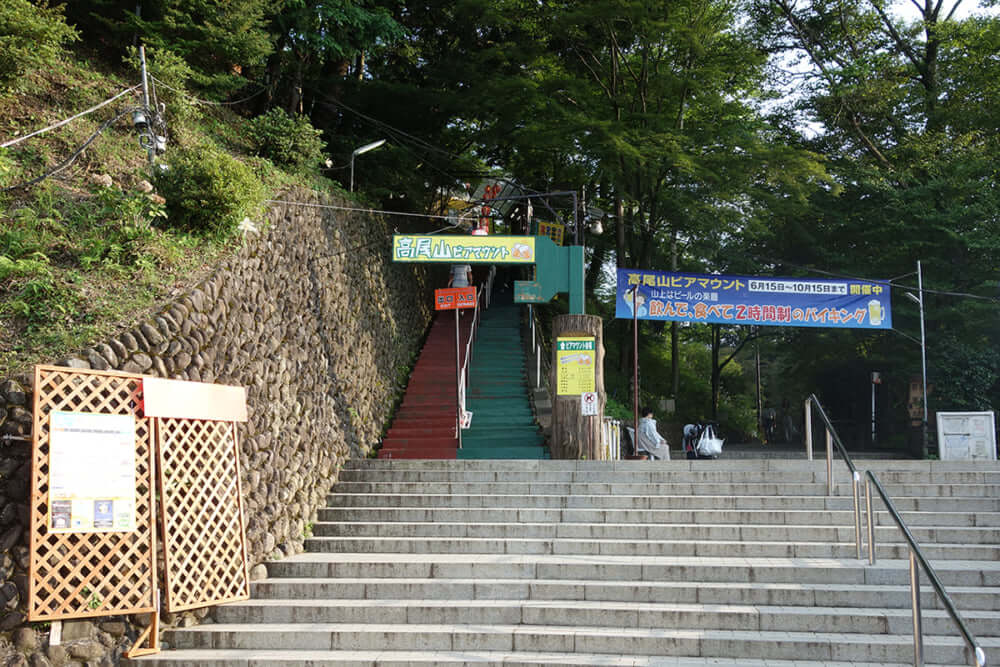 Seats in the venue
When you enter the venue, a lot of tables are arranged in a spacious area. If you don't have a reservation, you may sit where you like.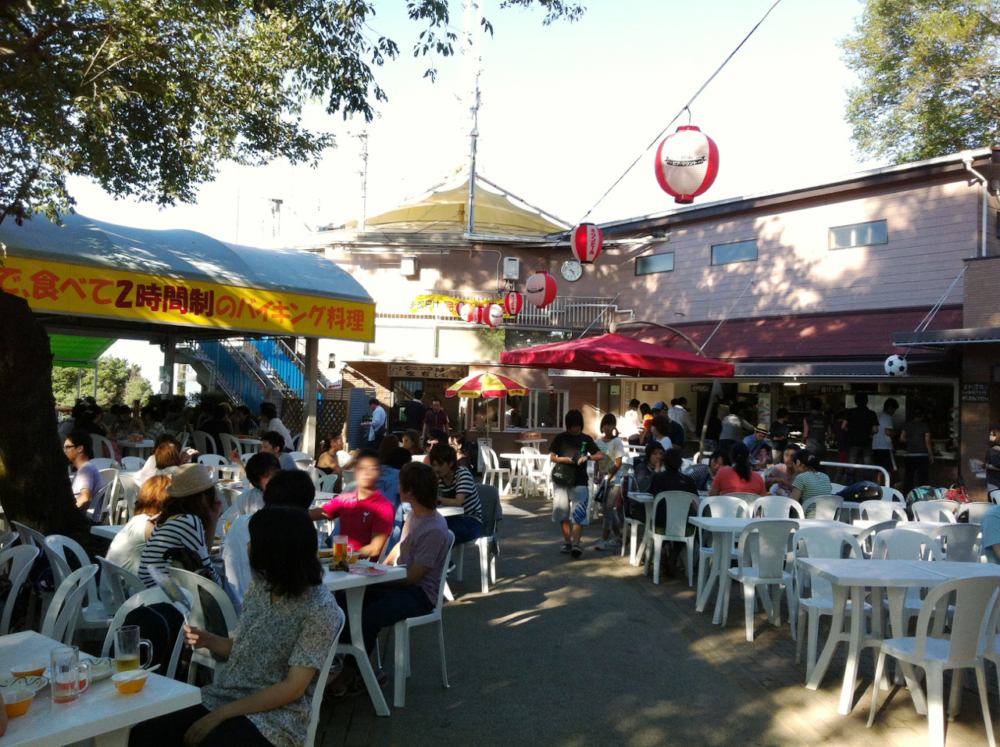 This area is open enough, but there is a better view.
There are seats in the observation space called "The Vista" where you go up the stairs for a more open view.
However, because there are limited seats here, it may not always be available.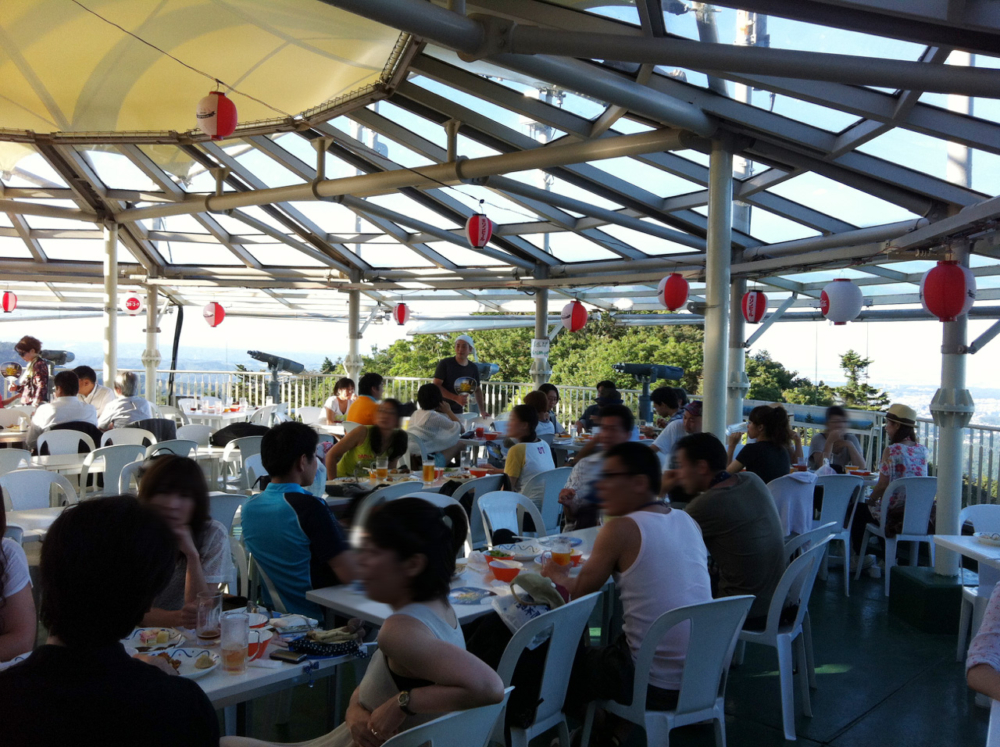 Even if you do not climb the stairs, there is a terrace seat surrounded by trees, which is also recommended.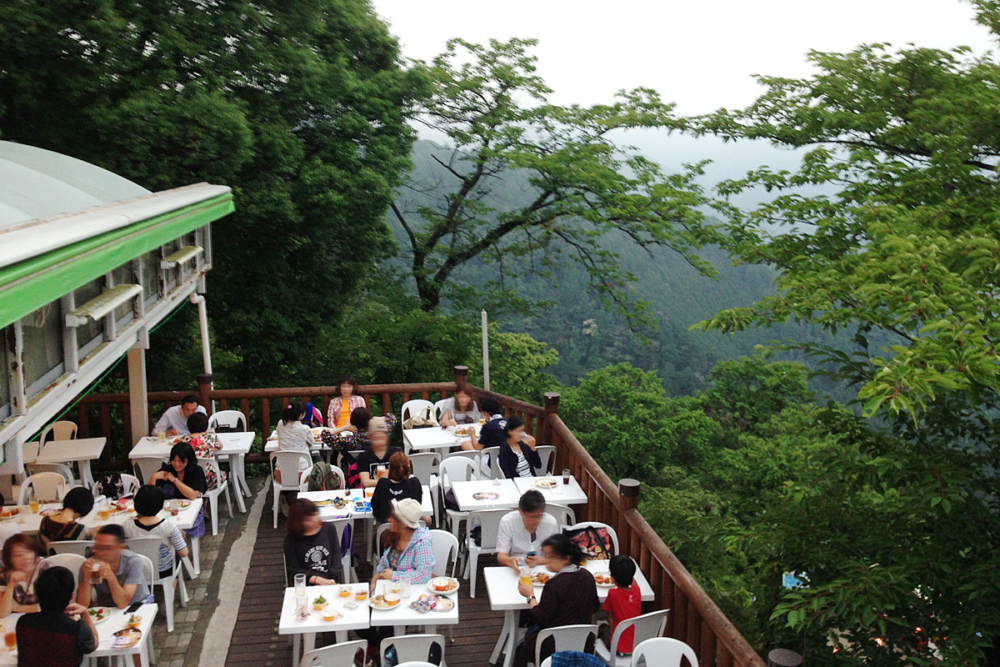 There are over 300 seats under the roof, so no worries if it rains!
Foods and drinks menu
Once you have decided your seat, show the ticket at the counter and get a plate, and mug (or glass).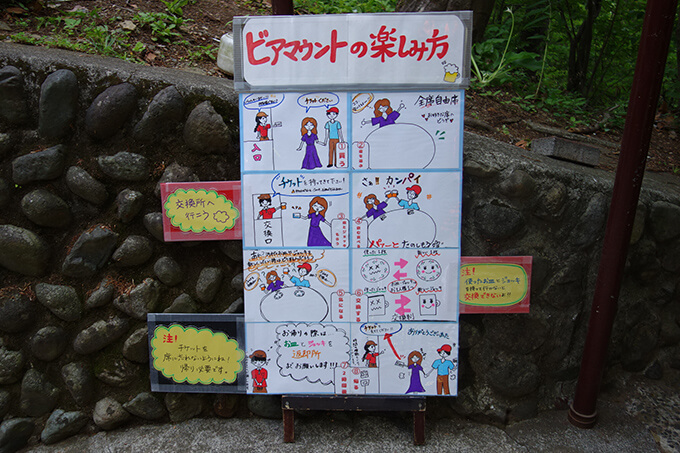 Food
Beer Mountain's food is all-you-can-eat, so you can take whatever menu you like.
There are always more than 30 kinds of Japanese, Western and Chinese cuisines, ranging from the standard dishes to local gourmets such as "Hachioji Ramen" unique to Hachioji.
New menus appear every year!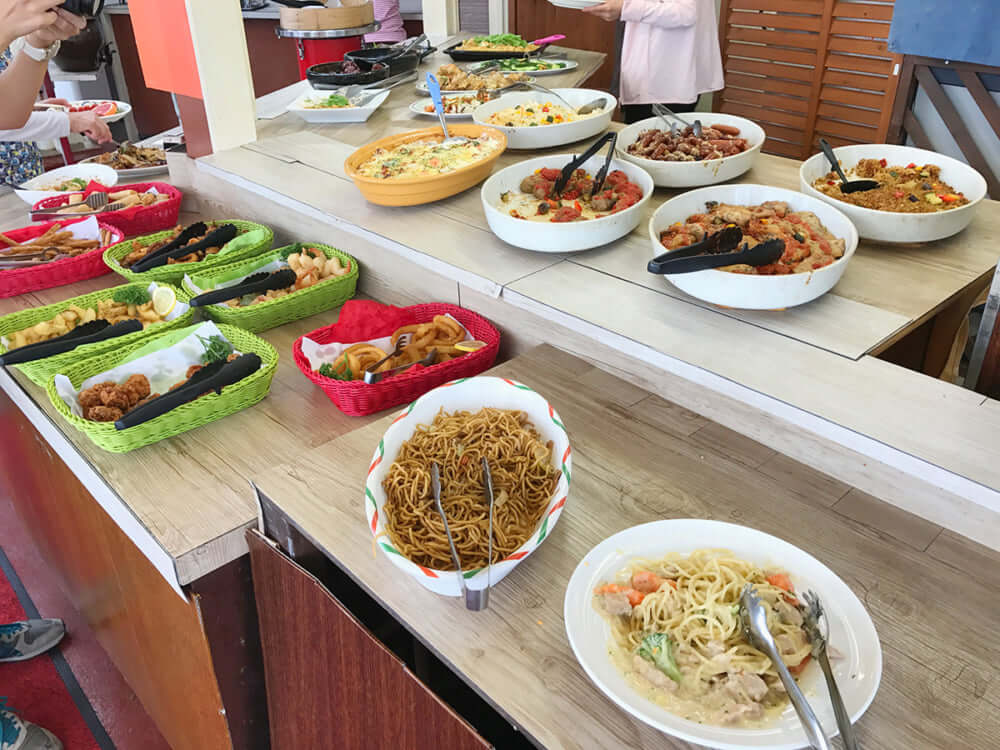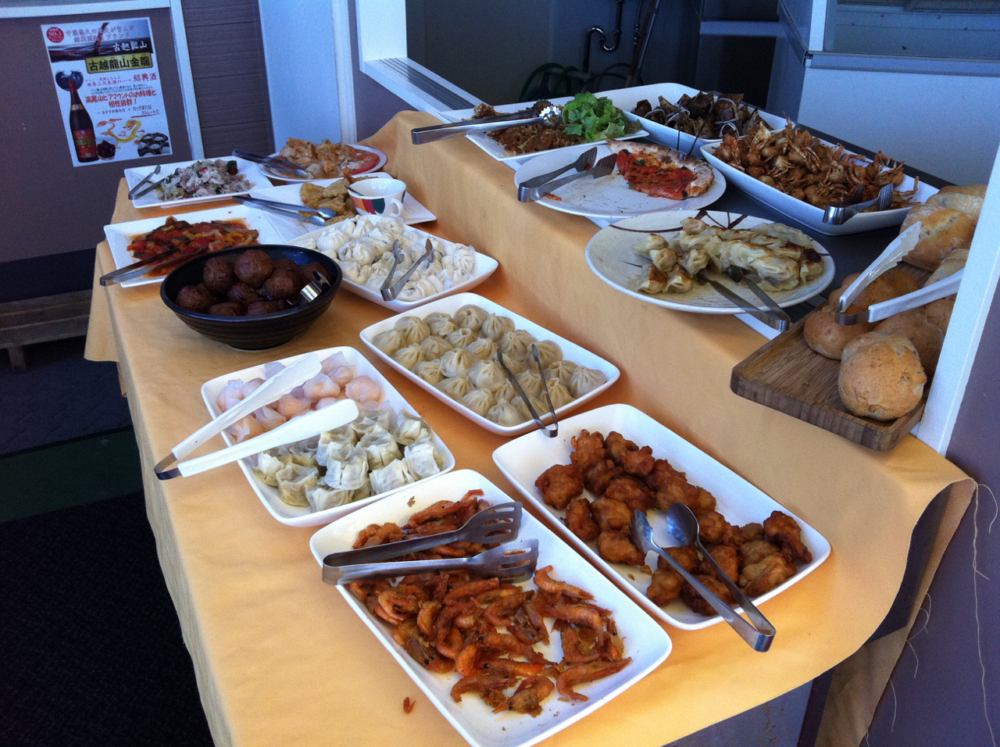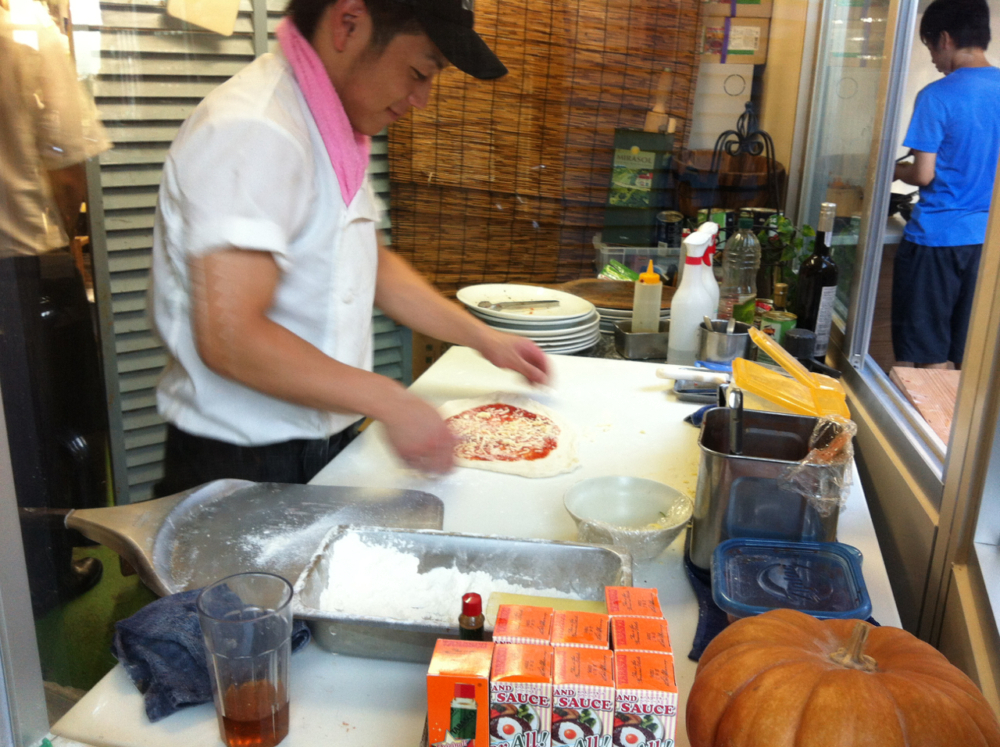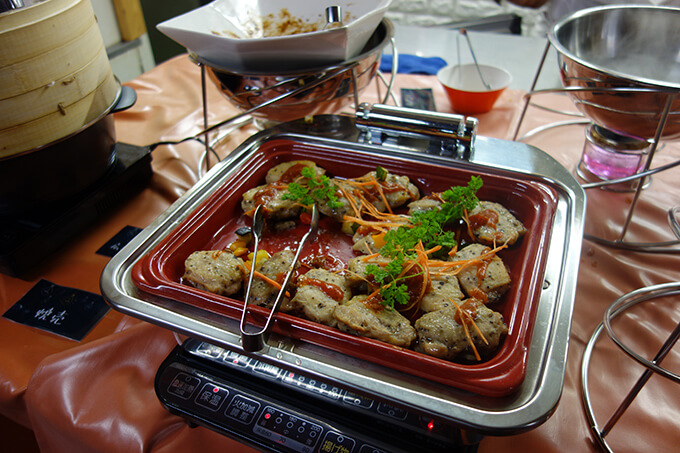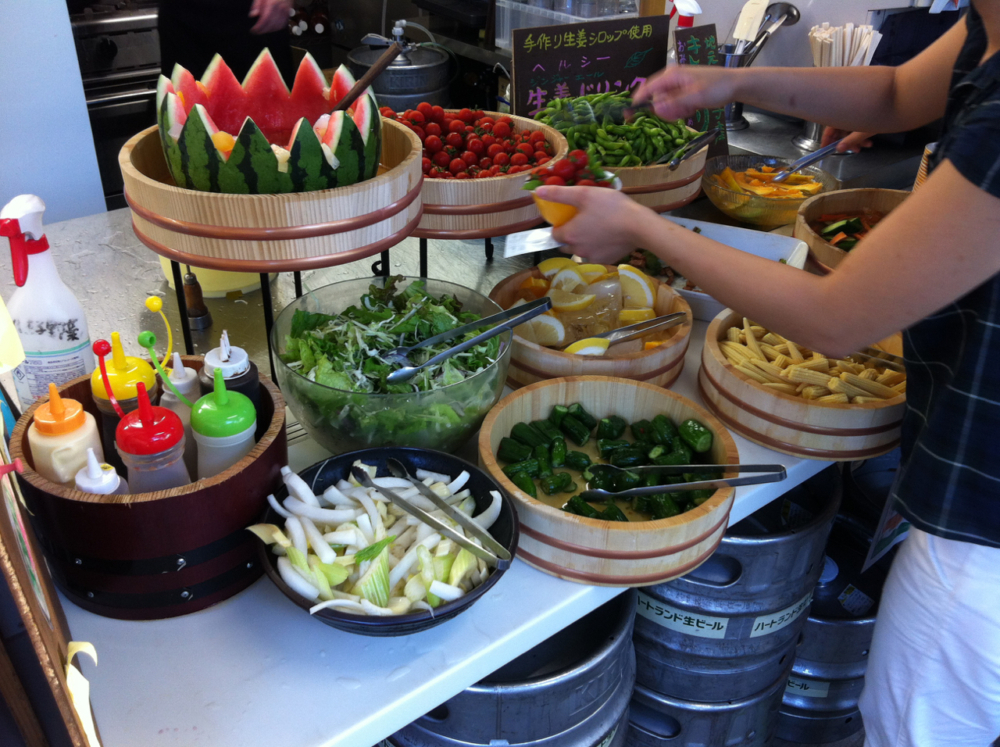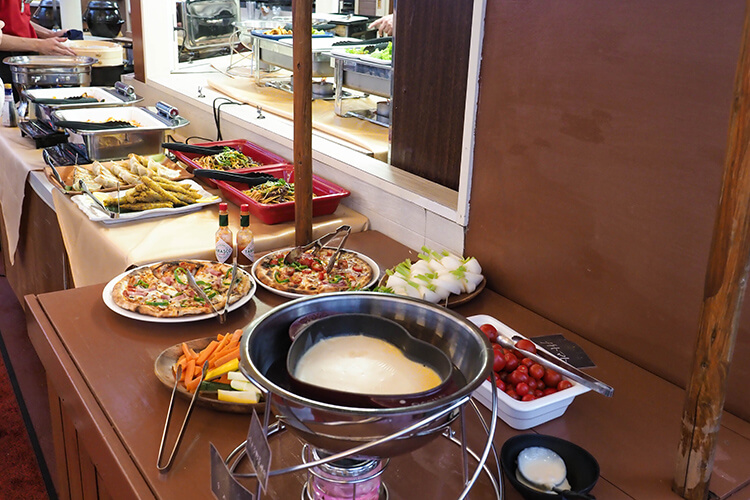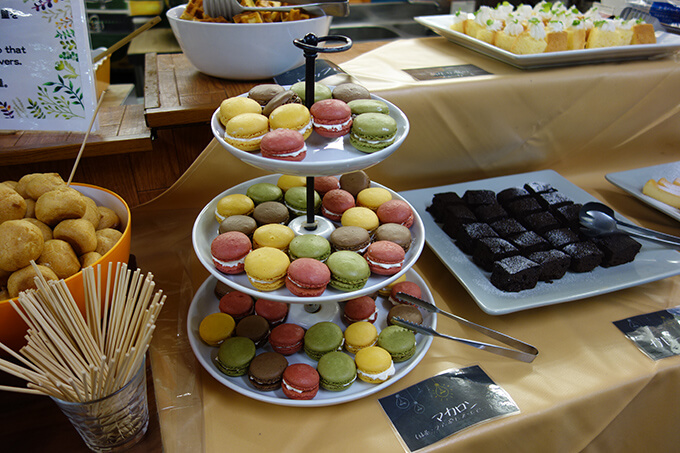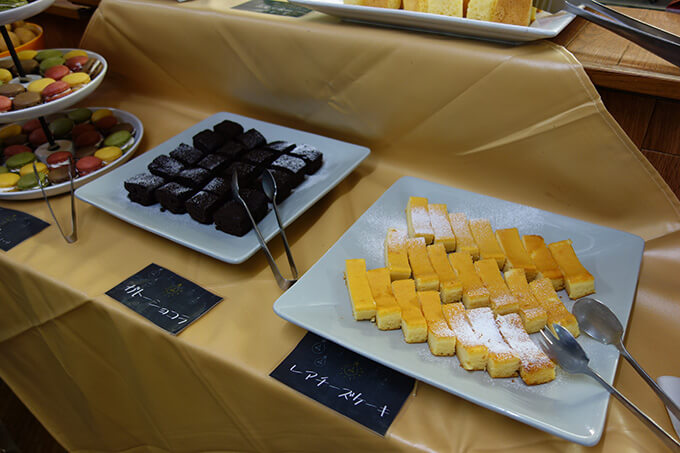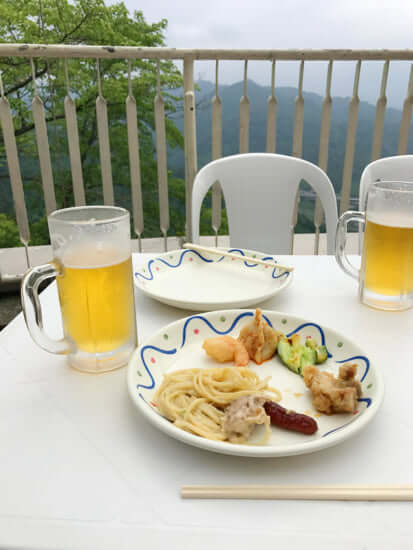 Drinks
Beer is provided by four of the major beer suppliers in Japan!
Asahi Superdry
Kirin Ichiban Shibori
Suntory The Premium Malt's Scented Ale
Sapporo black label
Other beers are also available, such as Heineken and Heartland.
You can order full, half, 1/3, etc., so you can enjoy various brands a little at a time.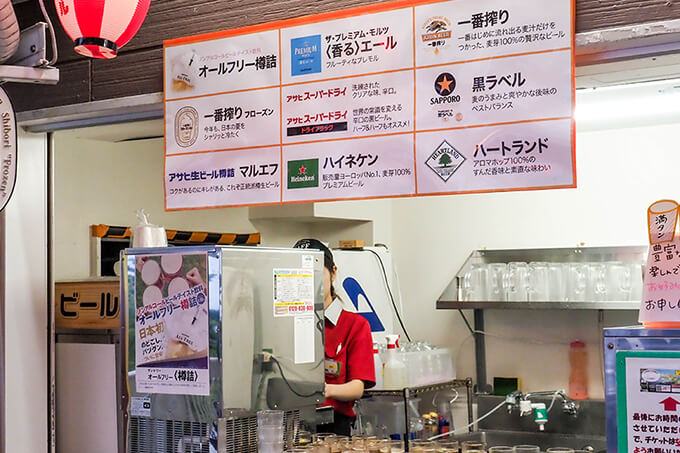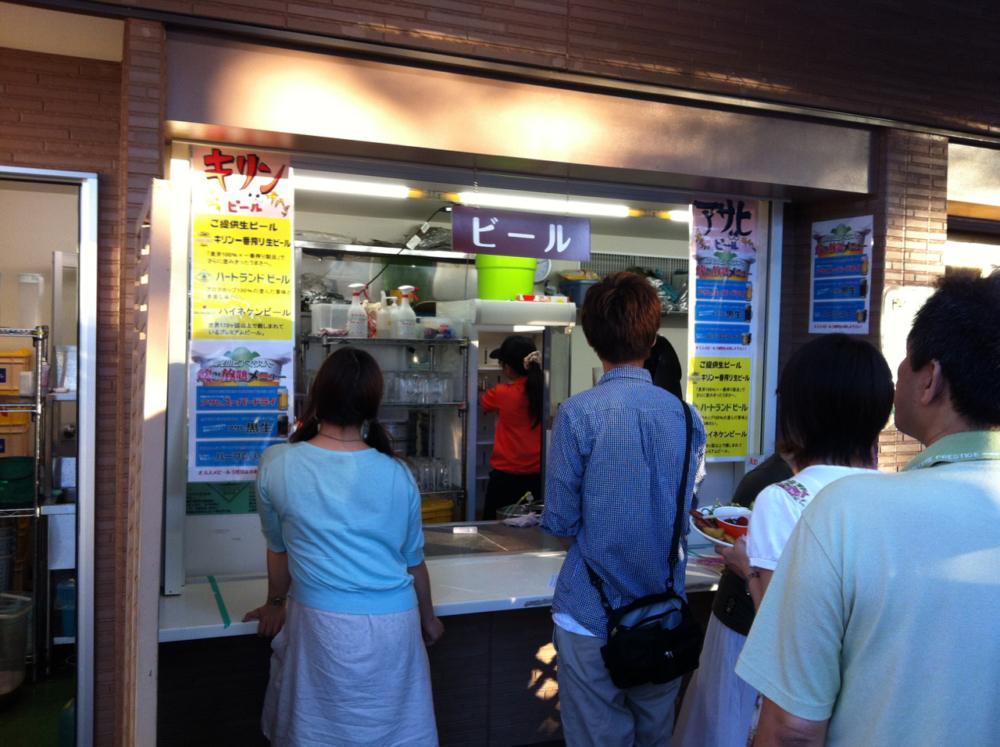 In addition to beer, there is an alcohol menu such as highball, sour, shochu and wine.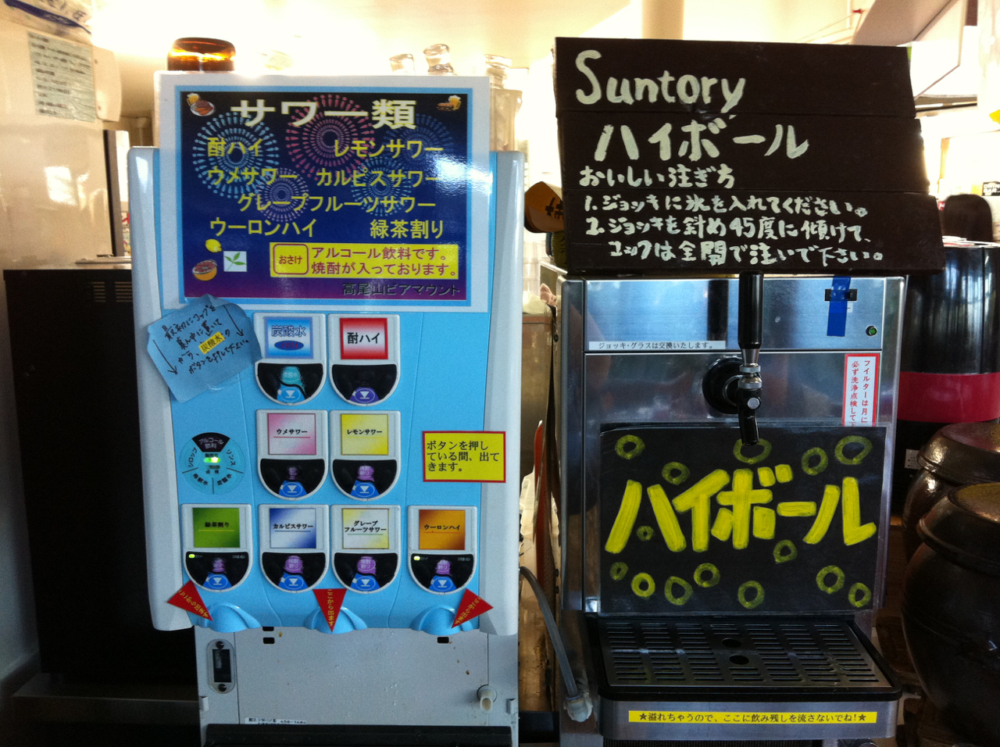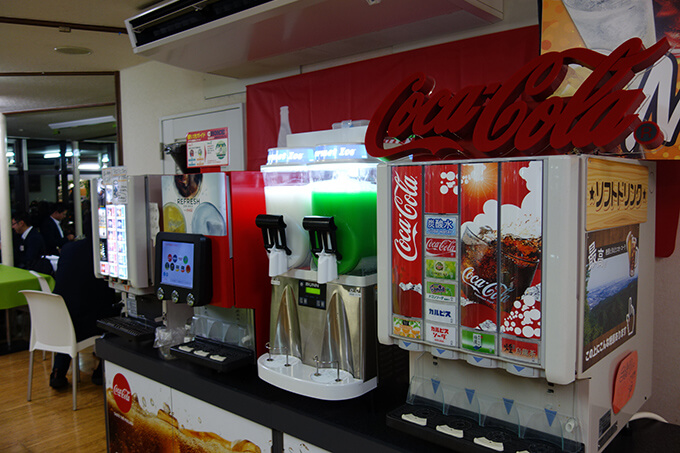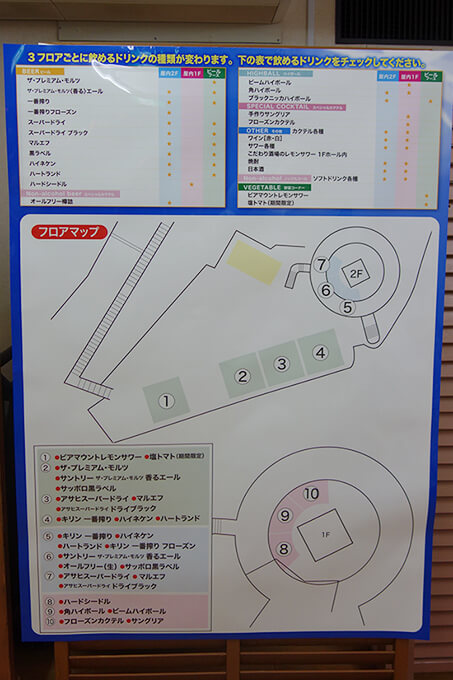 In addition, events and fairs are held mainly on weekends, and special beer and liquor may be offered.
Please check the official website for details.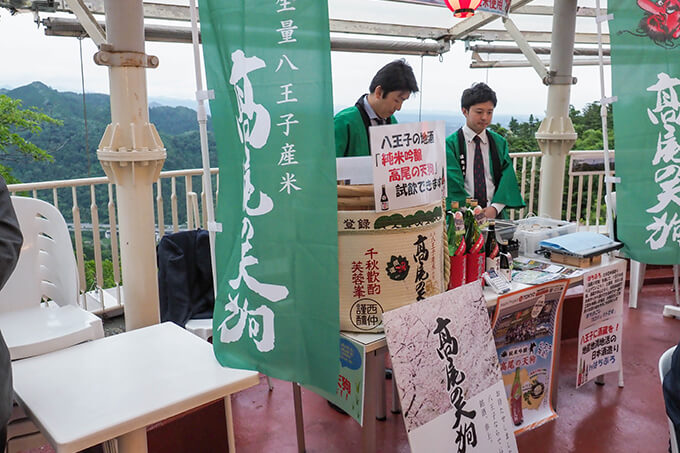 View from the venue
What everyone looks forward to is the view from 500m.
Looking towards Shinjuku (the east side) of the "the Vista", you can see a magnificent view.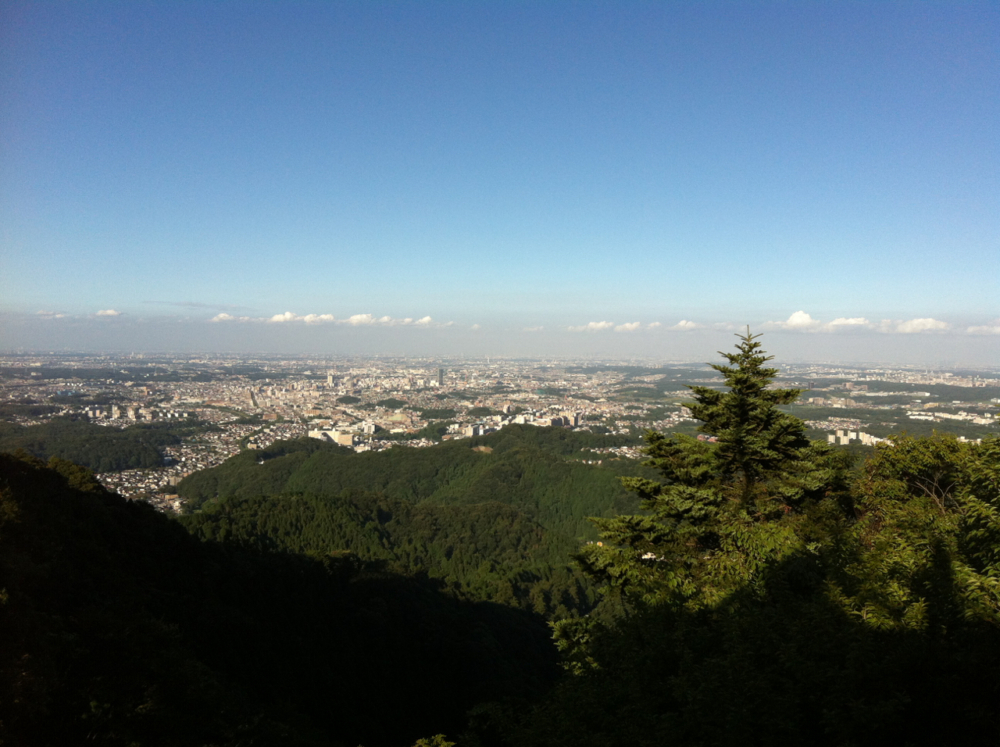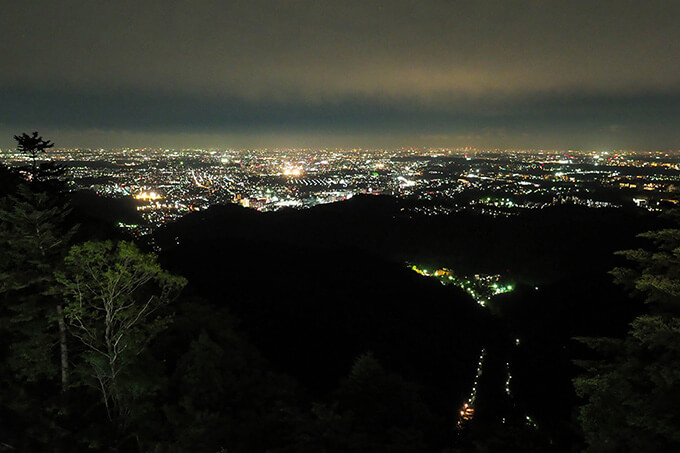 Because it is a two-hour system, it is difficult to enjoy both daytime and nighttime scenes, but at night, the atmosphere is different between the two.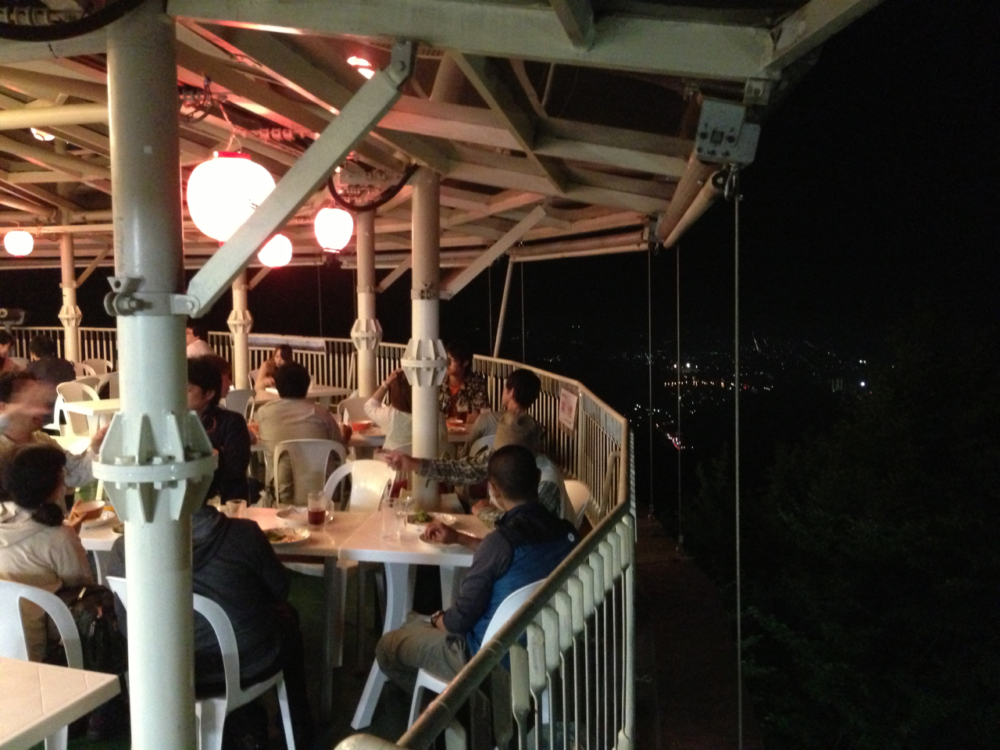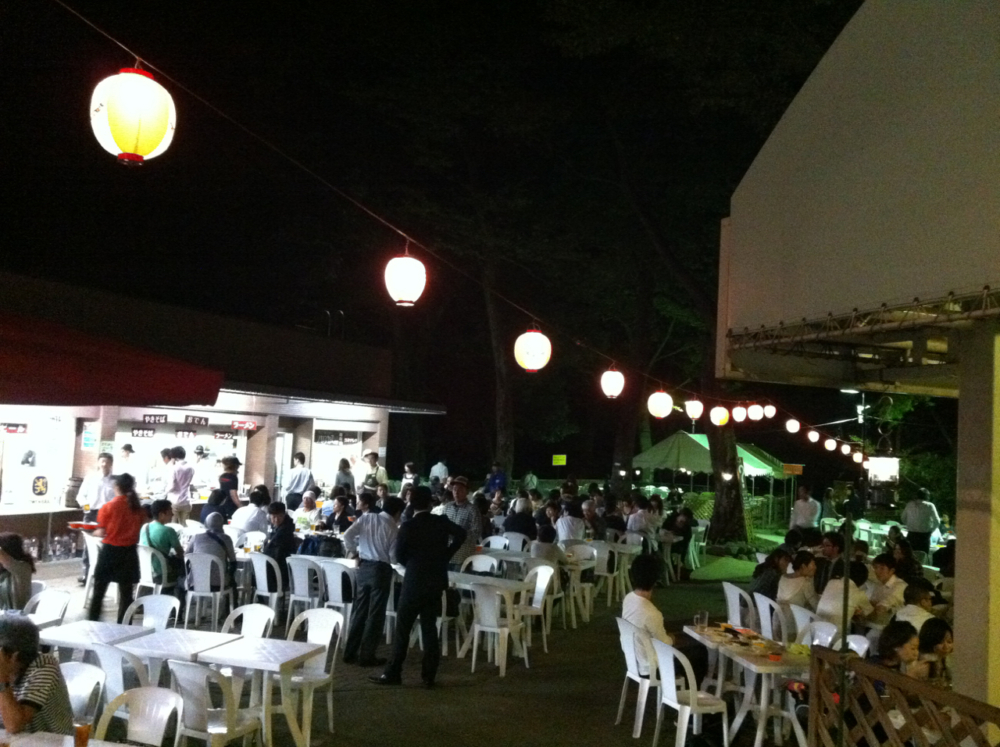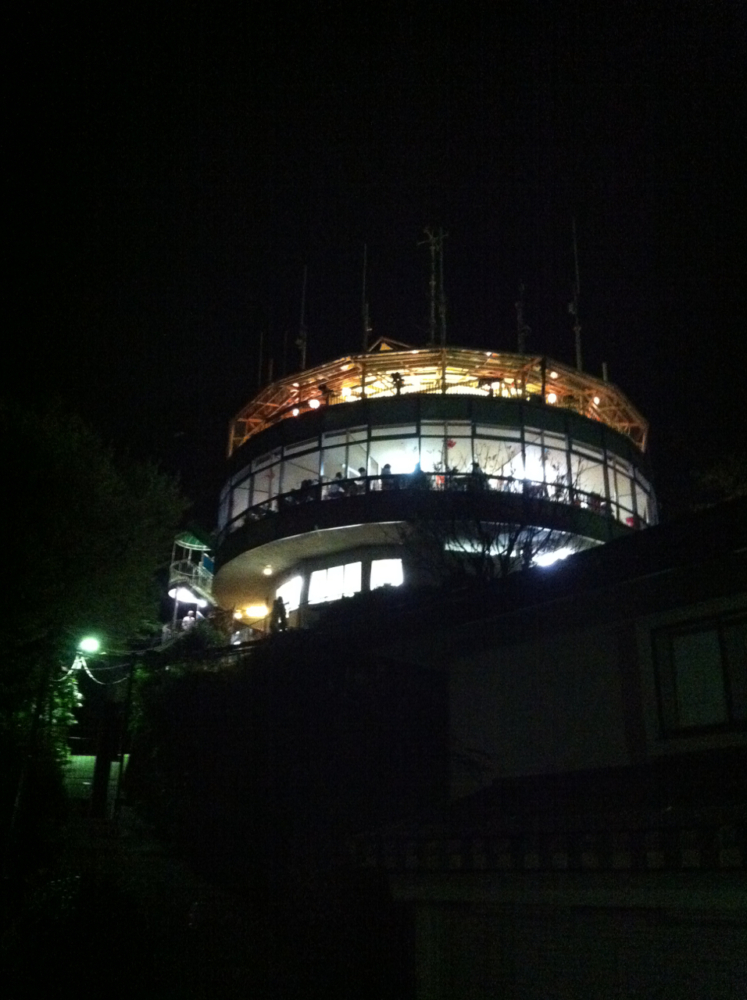 Reservation / admission
You can enter Beer Mountain without making a reservation.
However, the weekends of August and September, which are hot days are quite crowded, and there are limited tickets to enter.
(Although you can easily enter on weekdays).
It is recommended to make a reservation when going in groups.
You can make a reservation for more than 4 people on weekdays and more than 10 people on weekends and holidays, so why not try it?
Reservations can be made by phone or online.
To make a phone reservation, call the Beer Mountain venue directly.
Takao Beer Mountain: 042-665-9743
To make a reservation online simply go to there website: https://yoyaku.toreta.in/mttakao/# /
Online reservations are limited to 20 people, so if you have 21 people or more, make a reservation by phone.
* Reservations cannot be accepted during some busy days.
In 2019, 9/7, 14, 15, 21, 22, and 28 were not accepted.
Part of the venue is reserved, but one cannot select their seats.
If you are worried about which seat you will get, ask when you call.
Rush hour is around 13:00 on weekends and holidays, and after 18:00 on weekdays.
Cable car extended operation
During the Beer Mountain open season, cable car hours of operation are extended until 21:15.
(Normally, it will end around 18:00, depending on the day of the week and the month.)
Because you don't have to walk downhill, you can drink with confidence that you will arrive safely at the foot of the mountain!
(However, if BeerMountain is canceled due to stormy weather, etc., the cable car will operate according to the regular timetable.)
"Takao Beer Mountain" is said to be the highest beer garden in Japan.
Good to drink, good to eat, good view, so there is no uncertainty that great satisfaction is sure to follow.
If you haven't been, try it this year!
Related website